11 ways Tesco is helping stop food waste
11 March 2016
We believe that no food which could be eaten should be wasted – upstream in our supply chains, in our own operations and downstream in our customers' homes. So we're taking action with lots of little changes to make a big difference.
Back in 2014, I wrote a blog which started to tell the story of how we're fighting food waste. It's been viewed thousands of times and an update is due!
Here are 11 ways Tesco is helping cut food waste from farm to fork:
In our own operations
1. Community Food Connection with FareShare FoodCloud
Last year we launched a programme in partnership with FareShare FoodCloud which links Tesco stores to local charities and community groups allowing us to redistribute surplus food that's left over at the end of the day and ensure it's not wasted.
We're now following through on our commitment to roll out the scheme nationally under the name Community Food Connection.  Stores use the FareShare FoodCloud app to let local charities and community groups know how much surplus food they expect to have for donation at the end of the day. Charities respond to a text message to confirm they will collect the food.
In 2015 we piloted the scheme in 14 stores, saving 22 tonnes of food (which works out at around 50,000 meals for the charities and community groups).
We've already launched the scheme in 15 cities and regions across the UK including Manchester, Birmingham, Southampton and Portsmouth. In the coming months we will roll it out to many other cities and regions including Leeds, Leicester, Kent and the West Midlands.
Our target is to have rolled Community Food Connection out to all large Tesco stores – numbering over 800 – by the end of 2016, with all stores covered by the end of 2017.
2. International donations of surplus to food banks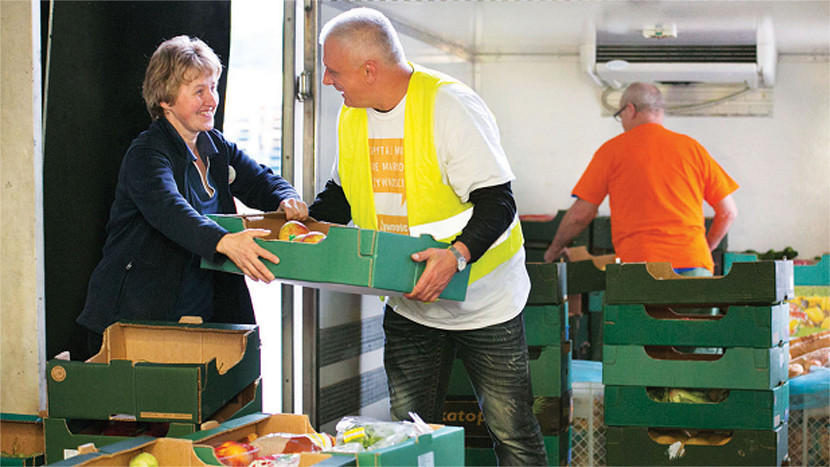 We also have programmes in place to tackle food waste, from farm to fork, in each of our international markets. We have already rolled out FoodCloud to 109 of our Irish stores, donating the equivalent of 1.6 million meals by partnering with 320 charities and community groups since 2014. All of our Central European markets are donating surplus food to national food bank partners and we are planning trials in Turkey, Malaysia and Thailand.
3. Publishing our own food waste data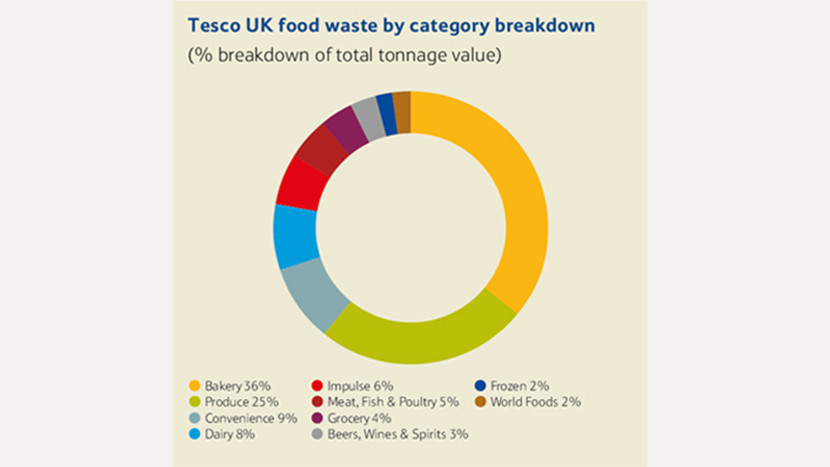 We are the only UK retailer to publish food waste data for our own operations.  How do you define waste, though? We work on the basis that if we are not able to redistribute surplus food for human consumption, then it becomes food waste.
As well as being transparent this allows us to see where waste is happening so we can target problem areas.
In our supply chain
4. Processing food to avoid waste
Food processing is an important way we can stop surplus food going to waste. Increasingly, we're connecting our growers with suppliers of fresh and frozen foods so there is a stable demand for the produce that falls outside our specifications. For example, we are supporting our potato supplier, Branston, to supply one of our manufacturers, Samworths, for mashed potato – creating jobs and increasing the amount of crop used.
5. Listening to experts on the ground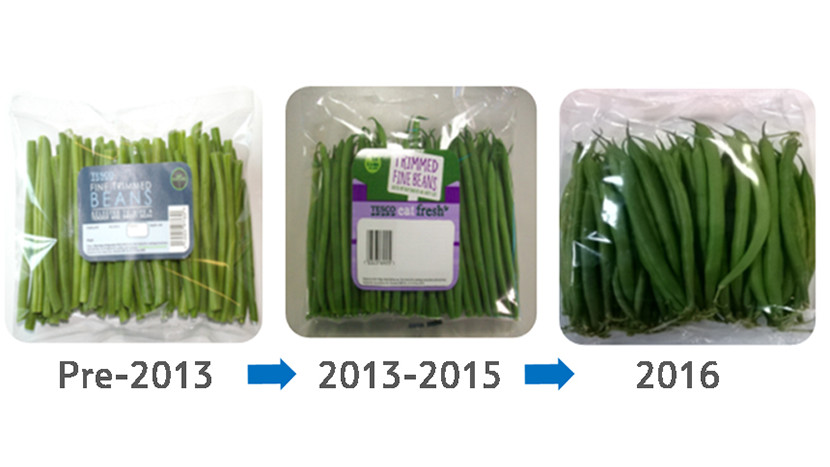 We've set up Agricultural Hubs staffed by trained agronomists (agricultural scientists) in Europe, South America and Africa. These act as our eyes and ears on the ground, providing insight on the causes and quantity of food being wasted. Recently, our African Hub flagged our specification for fine beans was causing unnecessary waste on farms in Kenya. So we widened our specification and stopped trimming the beans. As a result, on average 15% more of the crop is now being used rather than going to waste.
6. Working with suppliers on forecasting and ordering
Let's just bust a myth here: we do not cancel orders at the last minute and always aim to work with suppliers when our orders differ significantly from the forecast. If a supplier has produced to a forecast and the order subsequently comes in much lower, we look at how we can support them.
For a long time we have shared forecasts with our suppliers so they can plan their crop. More recently, we've been working together to develop a range of new ways to change how we forecast and order, to help suppliers reduce waste.
7. Supplier donations
We introduced our largest 20 suppliers to FareShare who  are now receiving surplus food from suppliers including Adams Food, Muller-Wiseman, AMT Fruit, 2 Sisters, Richard Hochfeld, G's and Kerry Foods with many more conversations underway.
For our customers
8. Adapting to keep things fresh for longer
Working with our suppliers in Spain, we removed a packing stage in the journey from farm to fork for citrus fruit, lettuce, tomatoes, cucumbers, peppers, broccoli and celery. The time this has cut out of the supply chain means an extra two days of freshness for the customer, helping to reduce waste in the home.
We are also working on a range of packaging technologies with the aim of extending product shelf life by up to two days.
9. Binning BOGOFs
We know customers are concerned that some promotions can encourage more food waste. To tackle this, we haven't run any 'Buy One, Get One Free' promotions on fruit and veg since 2014. Instead we are focusing on multi-buy offers which span a broad range of products and simple price reductions, offering great value for money.
10. Inviting innovation from entrepreneurs
Whilst there are some great insights into why customers waste food, we do not have all of the answers.
We have therefore partnered with the Waste & Resources Action Programme (WRAP) to challenge the entrepreneurial community to help us find an innovative solution to household food waste as part of Innovate UK's Future Retail competition. The final judging session with take place on April 13th 2016 and the winning company will receive £35,000 to get their idea off the ground, as well as having the opportunity to trial their technology in partnership with Tesco.
11. Taking responsibility to collaborate globally
Food waste is such a big, global challenge it's not something any one of us can fix alone. That's why I'm proud to say that Tesco CEO Dave Lewis is chairing Champions 12.3.
Champions 12.3 is a group of leaders from government, business, research institutions and civil society. They are dedicated to speeding up progress to achieving the UN Sustainable Development Goal Food Waste Target 12.3 to halve per capita global food waste at the retail and consumer level and reduce food losses along production and supply chains by 2030.
You may also like