Fabulous fishmonger forms filleting-fish friendships from Falkirk to Fife
27 June 2017
Tesco's award-winning fishmonger writes about her enjoyment and passion for showcasing our fresh fish at the Royal Highland Show.
The Royal Highland Show was quite literally overwhelming. It wasn't until I saw the sheer size of just the car park fields that I realised the magnitude of the event. At the show there were stalls and events all showcasing the best of Scotland, from Tartan and Tweeds, to fine artisan foods, beautiful coastal paintings and everything in between.
We saw young farmers getting their sheep ready for showcasing to the public and walked past beautiful horses in their paddocks for the show events in the grounds. Whatever you could possibly think of to showcase, the very best of Scotland's agricultural heritage was there. So, I was honoured to be showcasing Tesco's range of seafood. Though I must admit, I was extremely nervous that first day.
Tesco's Royal Highland Marquee
The Tesco marquee was huge. Every single person in there was an expert in their field, with a real passion for Tesco produce. We had demonstrations and food sampling throughout the day. It was so nice to share our expertise with the people who came to visit us. We had suppliers join us throughout the four-day event who worked alongside our chefs and samplers to showcase the best of Scotland.
Finest Fresh Fish
My fish-mongering colleague and friend Nicola Rowbotham was there too. Nicola does the most beautiful displays with her fish counter in Manchester. They are a work of art with fish and it's not just me who thinks that either. Nicola is also an award-winning fishmonger who won the Charlie Caisey Award for best newcomer at the Fish Craft Championships. She'd represented Tesco at the Royal Cornwall Show and introduced me to the Tesco team. Everyone was very welcoming.
Both of us have an unending desire and passion for the fish industry.We set-up a display counter for seafood, to give the public an idea of what they can see if they come to our in-store counters. We also had a demonstration to do. Whole Scottish Salmon prepping was a good pull for our audience. I love working on flat fish, so we prepared some of those in our demonstrations, as well as Whole Trout. By the end of the first day, we both had a reputation for infectious laughing, constantly smiling and not being without the other.
Being a fishmonger and being involved with the fishing industry is my passion. I've worked alongside fishmongers at both FishStock Festival and the British Fish Craft Championships, and I consider those to be true experts. I am just fortunate enough to have a burning passion to learn, practice, and to work hard at a career that reaps so many benefits for me. A career that's given me so many wonderful opportunities and memories in just a very short time.
Experts in their Fields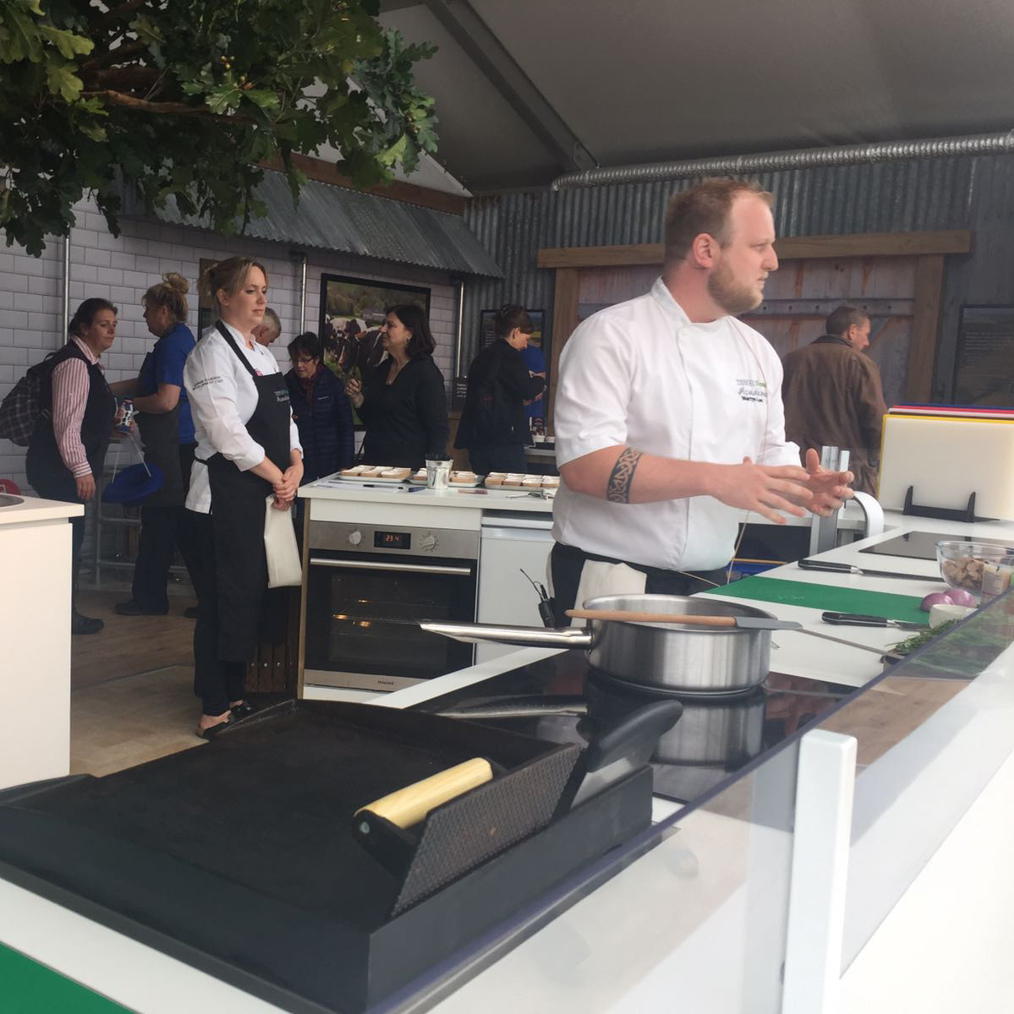 Martyn Lee and Sophie Harding, our two chefs, prepared amazing recipes for the cookery demonstrations. Showcasing what customers can do with the produce they buy from Tesco.
Then there was Gavin Kempsell, who is not only a fantastic ambassador for butchers in store, but who also has a family history of butchery and farming. In every butchery masterclass, he taught the crowd (and they were crowds) about different cuts of meat, the technical skills of butchery and even how to tell when your steak is cooked correctly.
I am very proud of Gavin and the skills he showcases, not just in events like these, but also for his customers in his Falkirk Store. He's an award-winning Butcher and Fishmonger, winning awards for both at The British Fish Craft Championships.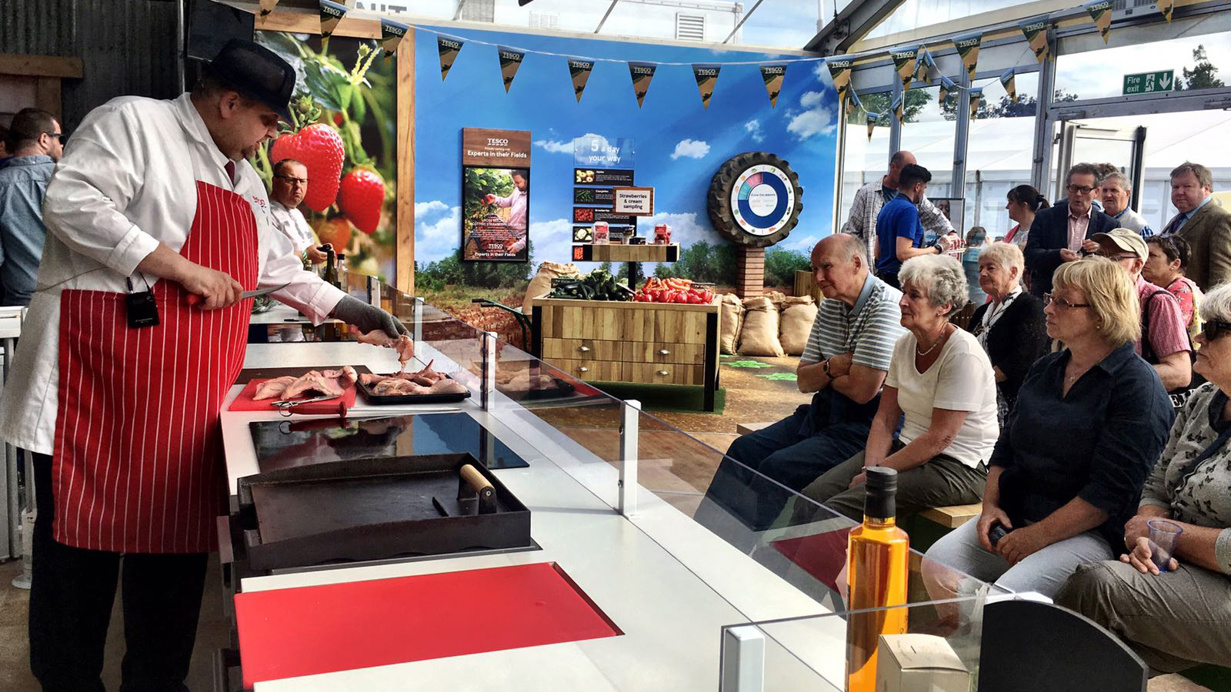 A particular highlight was a little boy who was fascinated with the fish display. It was a Farm To Fork session for one. He had a pair of gloves on, holding Sardines, talking about the different fish and even had me remove an eye from a Megrim Sole! He was outstanding and gave Nicola and I a boost for what we do.
Working together as a team made every day fly and I felt so proud of what we do. Not just for the Highland Show or the next two shows in Yorkshire and Wales, but for our customers each and every day, in each and every store from Scotland to Cornwall.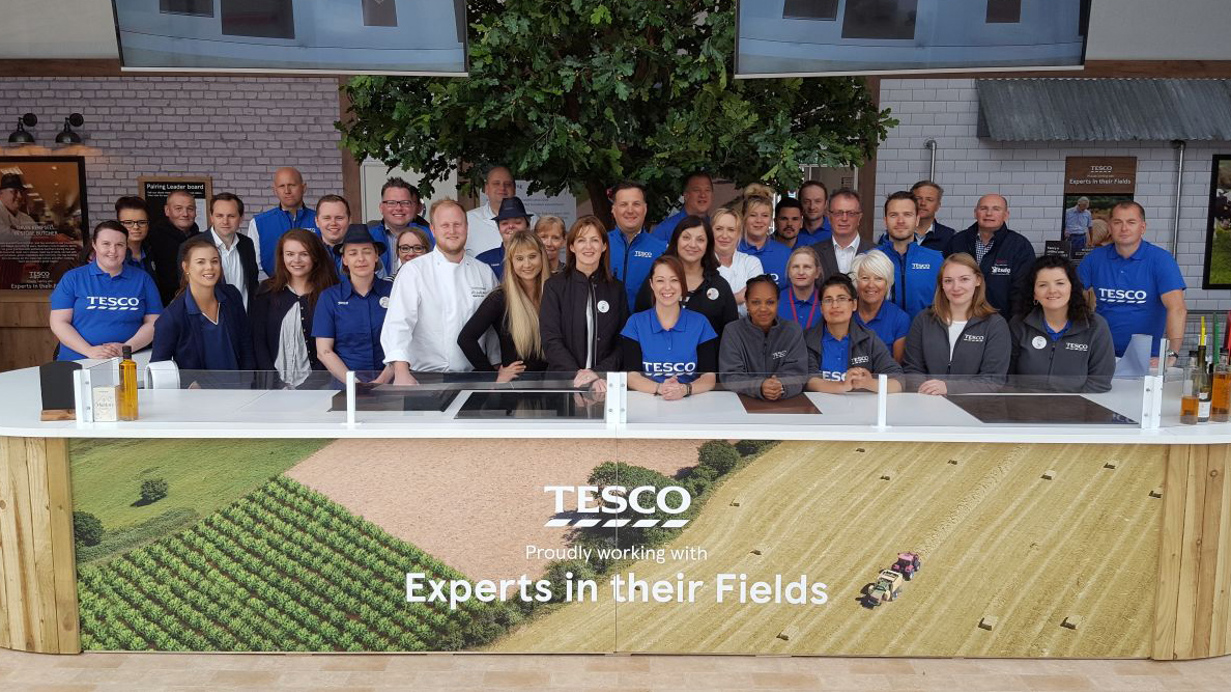 You may also like