Born in the USA - the best sweet potatoes
7 July 2015
North Carolina produces some of the best sweet potatoes grown anywhere in the world.
North Carolina produces some of the best sweet potatoes grown anywhere in the world and I was recently there to see the harvest and check that they're just right for customers back in the UK.
Potato varieties developed by North Carolina State University like the Covington, helped by the amazing natural growing conditions help to create a great tasting product. They have a lovely bright orange flesh and a beautifully sweet taste and aroma.
Part of the success of Carolinian growers is how they've worked to manage the seeds and plant materials to ensure the genetics are strong. This helps them produce perfect potatoes consistently.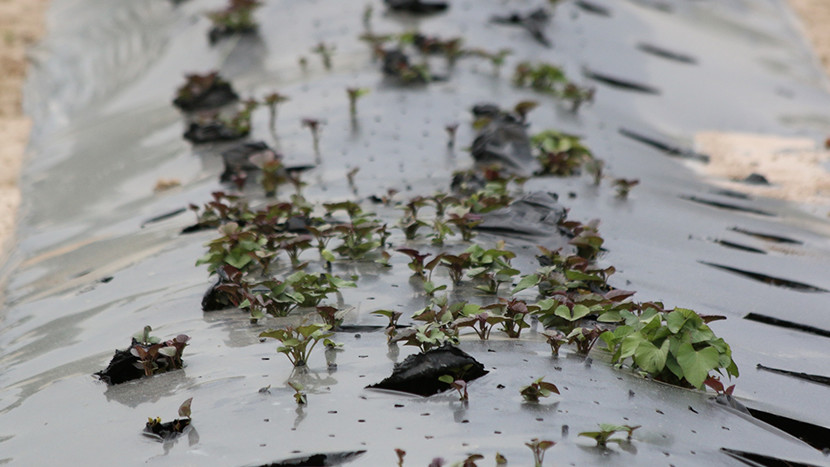 Seedlings are grown under cover to get an early start
When it comes to harvest time, the sweet Potatoes are lifted from the soil by a machine and then hand harvested into large bins. It's quite a sight and not uncommon to see old school busses used to help move farm workers, or converted into flatbeds to transport the collection bins to the pack house.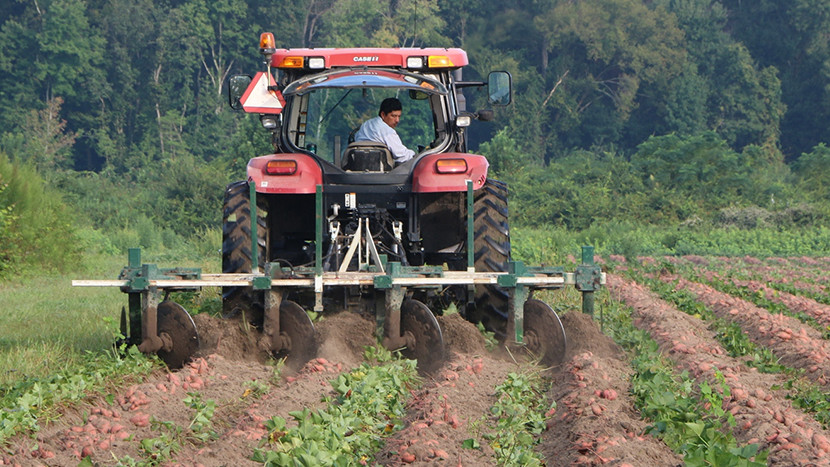 Harvesting the potatoes
Once collected the potatoes are then cured in special rooms that control the temperature and humidity. This helps the skin to set and protects the potato. They can then be stored – with soil on – for over 12 months if needed, but we pack and ship to the UK on a weekly basis to fulfil the growing demand.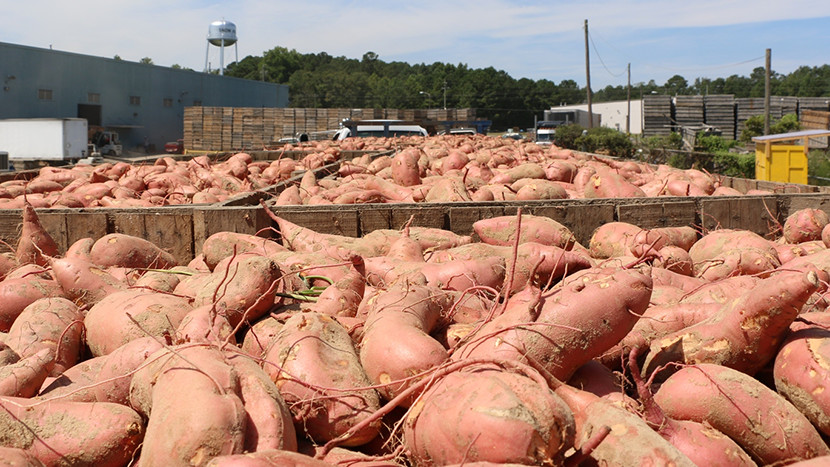 Harvested and ready to pack
Our Sweet Potato supplier is great and really focused on sustainability and reducing waste. They are vertically integrated (they own the whole supply chain) with numerous processing facilities which means they can make the absolute most of the crop – from baby food through to a sweet potato vodka!
When it comes to cooking the sweet potato a great tip I have from North Carolina is to cook for longer and at a lower temperature – no more than 350*F as this allows the most efficient conversion of starch to sugar and results in a very sweet potato with dark orange flesh. However I'm still not convinced by the thanksgiving tradition of smothering them with brown sugar and marshmallows!
You may also like