Being Our British Berry Boffin
30 June 2017
The challenges behind bringing the best British berries to Tesco.
I'll always remember my first produce job, picking strawberries. It was physical but required gentle care and attention. When I buy strawberries, I think that a person somewhere in the UK picked those strawberries. They did so with special care under the sun, in humid tunnels or in pouring rain.
British Farm Friendships
Being the Berries Technical Manager for Tesco is challenging. My job starts at a small family farm in Kent and then expands across the world looking for the best new variety berry. Throughout the UK season I'll visit about 40 farms. It's taken me two years to visit every British grower supplying Tesco with berries. I love building relationships with our growers. They talk proudly about their business. From their new berry plants to their new accommodation facilities for workers.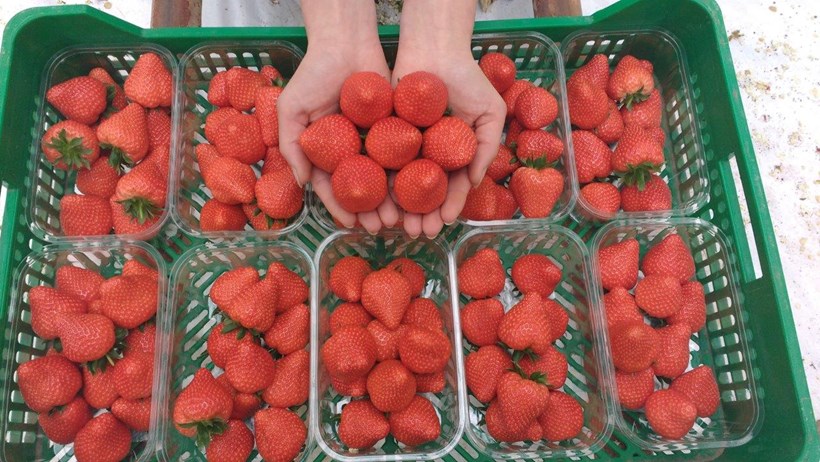 Sampling berries out in the field is the best place to be during the British season. I want to ensure that flavour, appearance and texture meets the needs of our customers. Monitoring quality and flavour performance throughout the season is important for our customer offer. Unlike other fruits, berries have a short shelf life. Freshness is one of the key factors that people look for.
Quality British Berries
Delivering great berries is a team effort. My commercial counterpart must source the right variety based on quality performance. Our berry supply chain manager ensures quick delivery. Growers play an important linking role in this process. Maintaining a good chill-chain is important for freshness. Our specifications have a golden rule '1 hour from pick to chill'. With a good chill-chain we can add a minimum of an extra day to shelf life.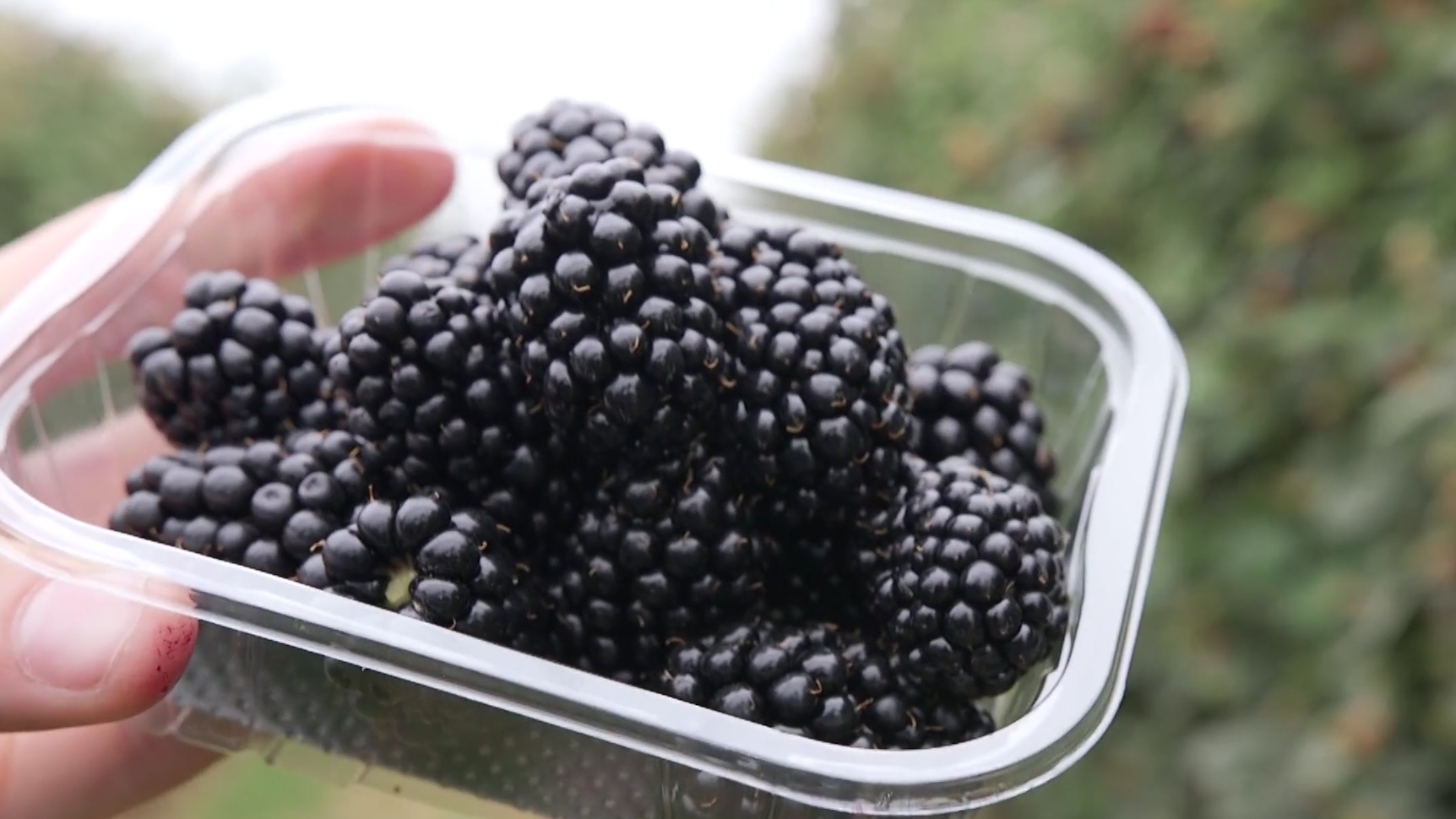 Varietal development is a never ending mission to be a 'champion of flavour'. A single berry variety can take over 10 years to develop. We track different varietal programmes from around the world. 
Ethical Trading
I'm interested in responsible ethical trading. I seek compliance on accommodation of workers and ethical standards. At Tesco, we often say 'treat people the way you want to be treated', this is what I look for when I visit our growers too. I want to see that the workforce is happy, treated well and provided with correct standards of work.
Wonky Berries
The Perfectly Imperfect range looks to take out-of-spec or wonky fruit and vegetables and offer them to customers to help prevent food waste on farms and in production. We've included strawberries into the range. 68 million portions of fruit have been saved from going to waste through our Perfectly Imperfect range.
Whilst visual appearance is still important for many customers we know that it is taste that's really important, at great value prices. Our growers have told us that they love the Perfectly Imperfect range, because it means we can take much more of the crop. We love it because it allows us to make the most of the fresh produce we can sell in our stores. We even put fresh wonky berries into a new frozen fruit bag, which makes it easy for customers to enjoy berries in smoothies or as breakfast toppers.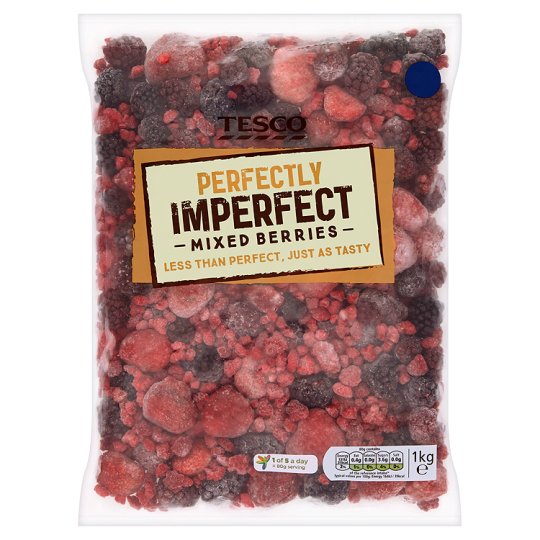 At Tesco, we're passionate about working in partnership with our suppliers so that no edible food goes to waste. In the last 12 months, we've been able to take bumper crops and offer customers great deals on strawberries and raspberries. Customers benefitted from great prices; our farmers were happy we could take more from them, and we prevented good food from going to waste. Everyone wins. This is another example of Tesco working with our farmers and suppliers to give customers the best British products, at the best prices.
No Time for Waste
Taking more crops from suppliers when they're in abundance and offering them to customers is part of our ongoing work to tackle food waste wherever it occurs – from farm to fork. Tesco believes that no food that could be eaten should be wasted. That's why we've committed that no food that is safe for human consumption will go to waste from Tesco UK retail operations by the end of 2017.
Berries are a luscious treat and there's a growing demand due to health benefits. With worldwide investment and trends to combat obesity, I see berries becoming a day-to-day staple. We'll endeavour to bring newer and unique berries to market.
You may also like