British supplier support from Tesco's Master of Apples
14 September 2016
How Tesco's Master of Apples supports our British growers, helping them to invest and innovate.
I've worked for Tesco for eight years. The last five years as a technical manager looking after Top Fruit (or apples & pears to you and me). I work with growers to make sure that our top fruit is good quality. I really enjoy my job. I love working with excellent growers to produce fruit customers enjoy. I'm with the growers 2-3 days a week over the key season, listening and being a conduit.
We know customers are passionate about British fruit & veg. One of the fun things I do is being a judge at the national fruit show. I judge the quality of the apples from growers all around the UK. I'm the only retailer judge. Very Simon Cowell!
Battling the British weather
If I could change anything about my job it would be the British weather, especially the hail. The damage it can do to top fruit is sad to see. I've seen fantastic crops destroyed in just five minutes of hail. While it's lovely to see fruit at its best, it's just as important to visit growers all year round.
It's especially important to visit growers after a weather issue, that's damaged the crop. It's about reaching out to people. Telling them they're not forgotten. That they're part of the Tesco team and we'll continue to take as much of their next crop from them as we can.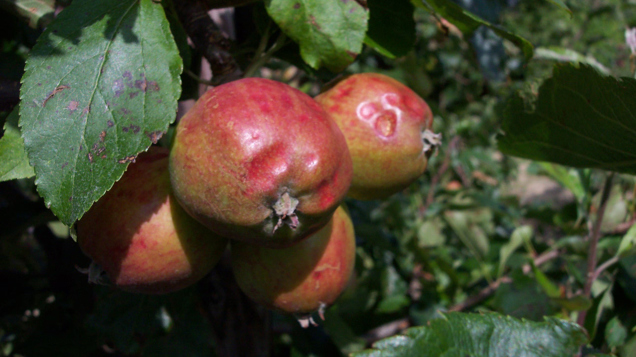 Producing fruit our customers love
Over the past four seasons I've changed the way we work with our growers. When I took over feedback from the grower base was that Tesco was too distant. They wanted Tesco to work closely with them on a regular basis to understand what customers are looking for. I visit growers regularly to make sure what they're producing is what our customers want. Meeting them more often, face to face, gives them confidence to invest in new varieties for Tesco. For example: later season varieties, extending the season and new varieties like Red Prince. New varieties can take up to 10 years to develop so it's a huge commitment which needs managing.
Top fruit innovation
Tesco works with growers and Cranfield University to extend the UK Gala season by improving fruit storage. The current season is October to May. We're hoping to extend by another month. Meaning English Gala apples will be on sale for 10 months providing a longer selling window. The trial will take about 2-3 years to conclude. Our long term aim is to have English apples 52 weeks of the year.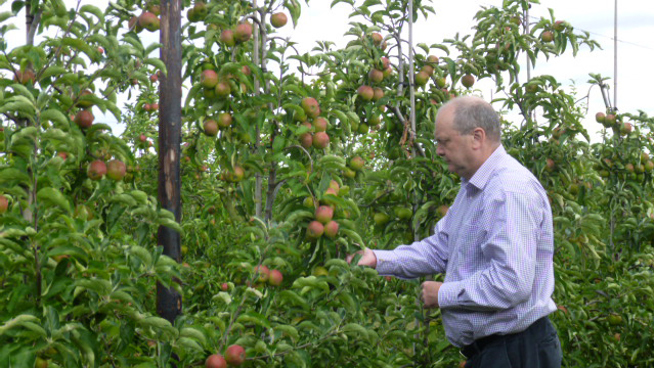 Listening to our growers
I meet regularly with my growers. Every season inviting them all to different venues to collectively review how we performed. This is where the Tesco Sustainable Growing Group came from. To give our growers an official forum to voice their concerns directly to us. Helping us understand what we all need to do, to give everyone confidence and reassurance.
I pride myself on the quality of our fruit. I taste as much of the fruit before I allow it into our stores. I taste everything. Sometimes this means we're fourth to market on British fruit. I'm not rushing the fruit onto the shelf just to claim we've the first British apple of the season. Quality, is paramount.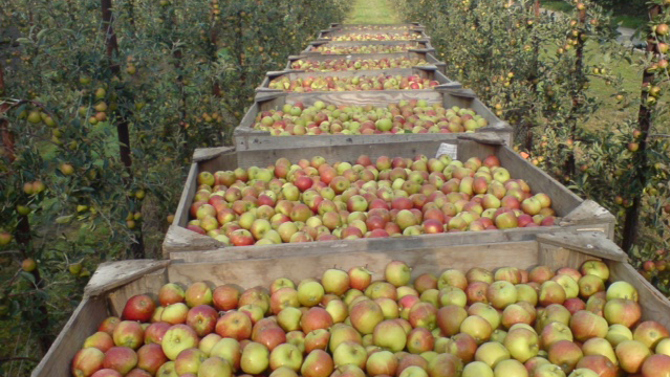 You may also like