Building a strong British agriculture sector through research and technology
23 October 2018
At Tesco we want to help build a strong British agriculture sector for the future.
Making the most of the latest research and technology is a really important part of that.
We know there are some really exciting startups and entrepreneurs around the world working on innovative new ways to harness the latest technology and improve the food supply chain. My team at Tesco wanted to give them a chance to pitch their technology ideas to our team and connect them with our business.
That's why we came up with the idea of the Agri T-Jam – a 'Dragons' Den' style event where innovators could pitch their ideas directly to a Tesco team, with the winners getting the chance to partner with one of our suppliers and help us with our aim of providing affordable, healthy and sustainable food for our customers.
After we issued our invitation to pitch, what was originally planned as a small scale event soon became something larger with an incredible 106 applications from teams spanning four continents. 23 of these were asked to send a three minute video pitch, which enabled us – with a lot of debate – to whittle the entrants down to 10 for the live pitch day final.
It was a fantastic day with all 10 finalists far exceeding our expectations. We had to pick a winner and after much deliberation we settled on Impact Vision, whose hyperspectral camera technology is aimed at reducing waste by improving the assessment of food quality.
We were particularly impressed by CEO and Co-Founder Abi Ramanan, her detailed knowledge of her product and the technology's versatility enabling us to trial it on a range of areas. Our Agriculture and Technical team will now be working with Impact Vision to trial the camera with one of our key supply chain partners. We're excited to see the difference this could make to our customers, reducing food waste and improving quality. 
If you want to know how you can apply and get involved with the 2019 Agri T-Jam please do contact me at henry.blain@tesco.com and I will be me more than happy to help.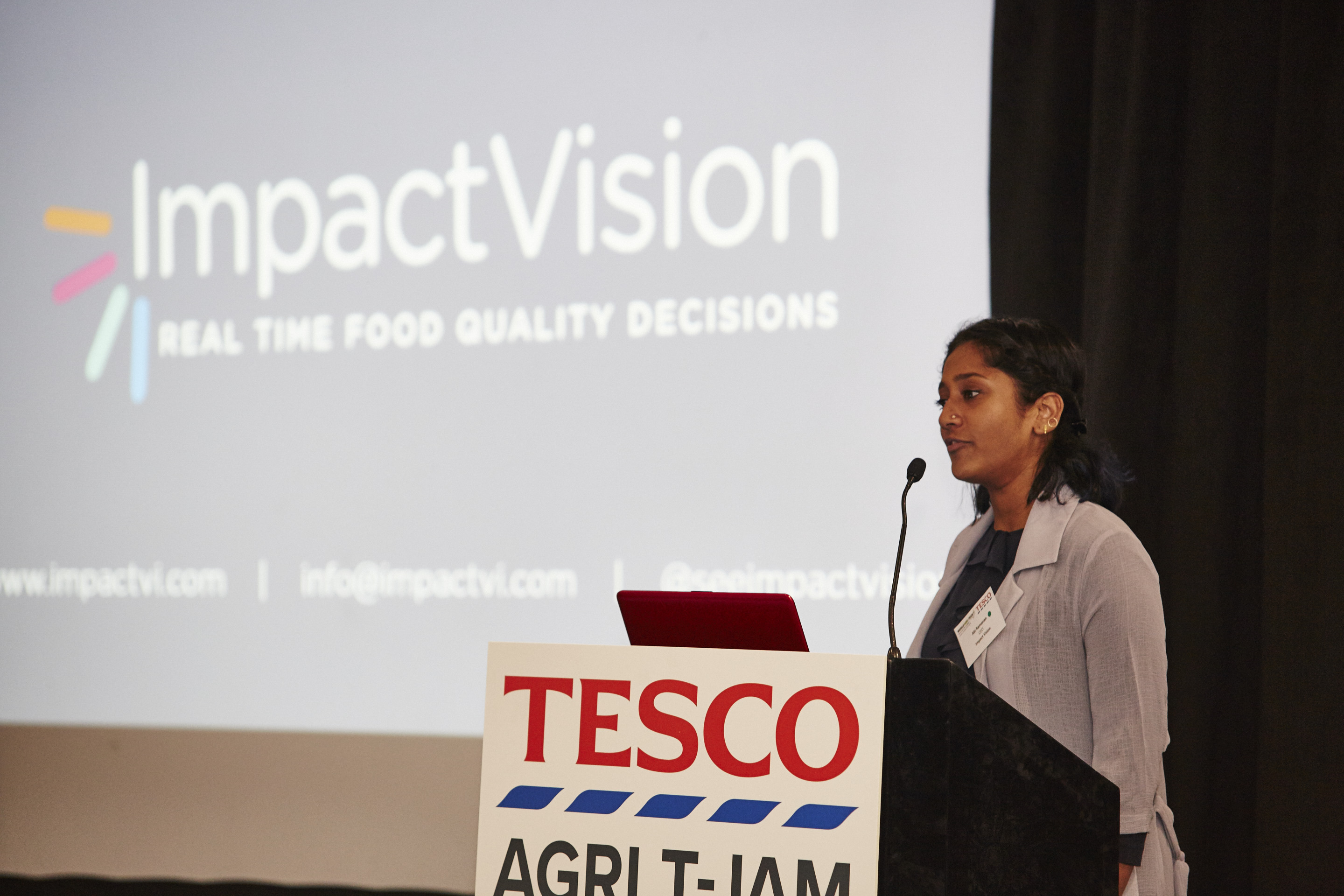 You may also like