Meet the man who has helped turn our Cheddar into prize-winning cheeses
31 July 2017
We're very proud to have been supplying Tesco with their own label Mature and Extra Mature Cheddar for more than 20 years.
Parkham started making cheese in 1984 and at that time we were solely dairy farmers that wanted to add value to our milk business.
Since then we have grown to now milking 2500 cows and making more than 6000 tonnes of Cheddar that is exclusively produced for Tesco.
We have 32 farms in total that all work closely with Tesco and benefit from guaranteed prices for their milk. This gives our farmers the confidence to invest for their families' future in top quality British dairy farming.
We firmly believe that the part of the country in which our milk is produced and how our cows are fed gives us our distinctive creamy flavour.
 It is also very important that we work together with all our 30 farmers to make sure milk is cooled quickly and kept clean and fresh.
Recently we worked with Tesco and their customers on one of our most exciting projects ever and one which I believe is a first for the industry – creating the UK's first bespoke Cheddar.
The project has taken two years to complete and involved us working with Tesco to listen to customers and hear exactly what they wanted in us creating the perfect mature and extra mature Cheddar.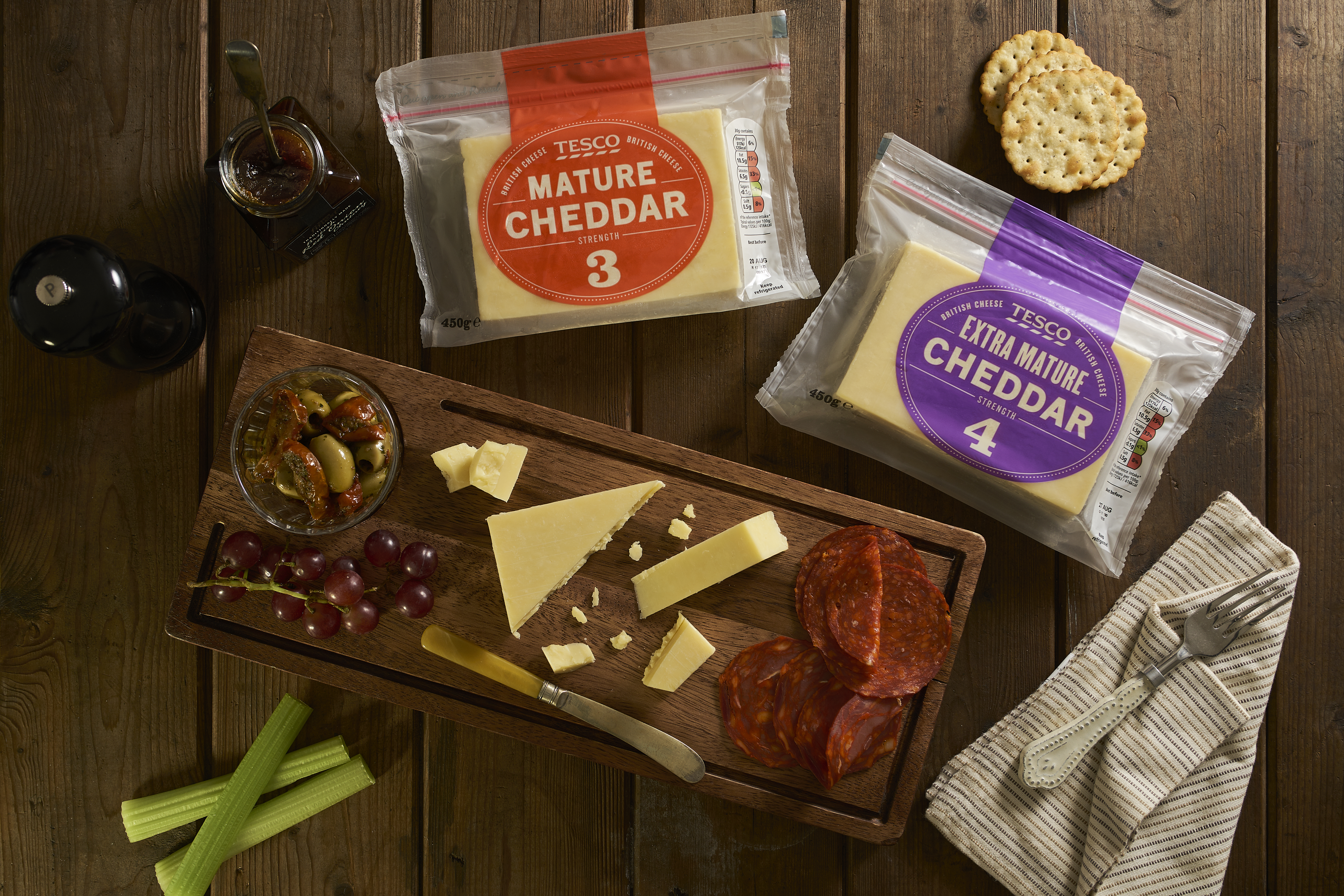 The work involved making changes to all areas of the cheese-making process for Tesco's Mature and Extra Mature varieties.  These included changing how the milk from our farmers is stored to completely overhauling how we make the cheese to arrive at the ideal varieties that Tesco customers wanted.
The new recipes have resulted in a more rounded, deeper flavour, with a slight sweetness and creamy taste for the mature and a complex burst of flavour with a slight sweetness and creamy taste for the Extra Mature.
It was a huge effort from all our farmers, our dairy and Tesco to really look and explore what customers really wanted and we are very proud that both these cheeses have gone on to win Gold medals and now a silver at some of the most prestigious events in the cheese industry.
You may also like