The community spirit burns brightly in Swansea
31 May 2018
We're proud to be part of communities across the UK, just like in Swansea where we're making a difference for local customers, suppliers and charities.
Emma Owen, Community Champion, Pontarddulais Superstore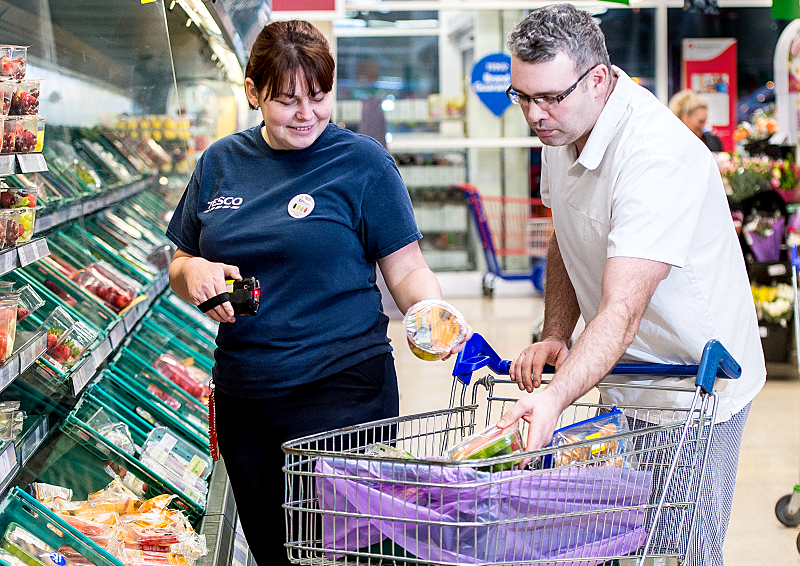 "Our store is like one big community, and the customers and colleagues are a tight-knit bunch. You can't walk through the store without saying hello or having a chat with somebody. I've worked at a number of stores and the community spirit you feel here is incredible.
"That's reflected in the support we receive for any charitable events or collections we hold in store, or for donations to our Food Collections. Everybody is so generous and just want to help people in need. Particularly in our store, customers are inspired to join in when they know that their efforts are helping people in our communities.
"We've given 74,000 meals to people in need since our Community Food Connection launched, which is an amazing number considering the size of the store. We're very mindful of the use by dates on our products so we lower prices at the right time and are ready to donate food at the right time so it doesn't go to waste."
Colin Le Roux, Factory Manager, Parsons Pickles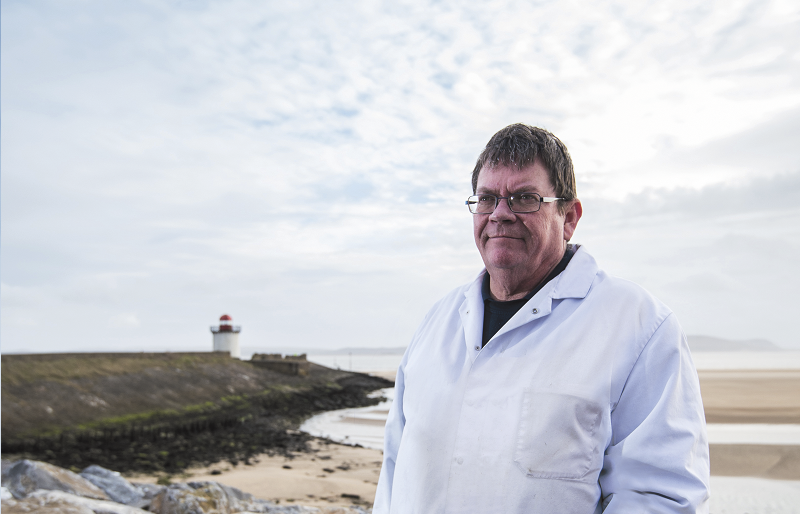 "The cockles industry sustained communities in South Wales for centuries, with most people in the area brought up eating them – and it's still the same today.
"Although Parsons has been going for so long, it's only in the past 10 or 15 years that sales of cockles in supermarkets, such as Tesco, have really taken off. Previously, it was mainly wholesalers that bought them and they'd be served as bar snacks, just like peanuts or crisps.
"One of the most popular ways to serve cockles is with laverbread, a delicacy in South Wales made from seaweed. It's a great source of iron and is made by our sister company, Penclawdd Shellfish, on the other side of the bay. This means customers can get everything they want from one shopping trip."
Vanessa Martin, Store Manager, Swansea Llansamlet Extra
"Swansea is an up and coming city that offers something for everyone. From the hustle and bustle of the city centre, to the successful rugby and football teams, and the beautiful beaches, castles and countryside, Swansea offers real diversity.
"One of the biggest things that has brought more attention to the region has been the city's football club, Swansea City, establishing themselves in the Premier League after winning promotion in 2011. Our store is located nearby and match days certainly bring in more traffic and a different sort of person.
"There's a lot going on all over the city and it's an exciting time to be working here."
Thom Lynch, Manager, Matthew's House
"Two years ago, a group of around 30 members of Hill Church in Swansea got together with the aim of finding a space where we could help the people of Swansea. We'd heard that St Matthew's Church was being put up for auction, so we clubbed our resources together and asked family and friends to help.
Two weeks later we had more than 80,000 and our bid for the building was successful. We moved in and set about fixing, painting and decorating to open Matthew's House. We accept around 11 collections from different Tesco stores through FareShare each week. The donations have helped us to deliver more than 9,000 meals to our guests in 2017.
Without the donations, we just couldn't do what we do. It's about more than food, it's about hospitality and once you give this to people, they open up and share their heart with you. We're giving dignity and hope, you can't get more rewarding than that."
You may also like