Bonus crop of cucumbers this Bank Holiday weekend from our supplier Glinwell
29 April 2017
A bonus cucumber crop from our supplier will be on offer to customers this Bank Holiday weekend to save the produce going to waste.
Long sunshine hours have led to a bumper crop for one of our cucumber suppliers. Glinwell has been supplying fresh produce for Tesco for 40 years and this week they have seen their crop of cucumbers come-on early.
Bonus crop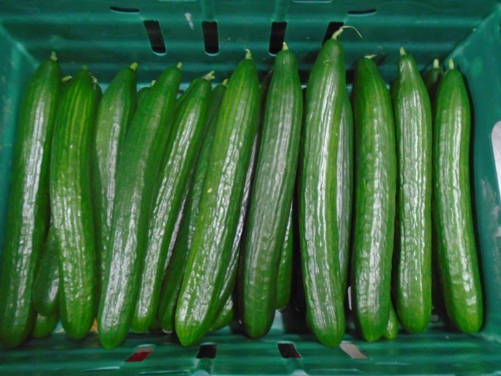 This means that there are more cucumbers available than are normally sold. To prevent the crop from going to waste Tesco has worked with Glinwell to take all the extra cucumbers and sell them at a reduced price for customers.
The crop bonus is only small but at Tesco we believe that no food should go to waste. The bonus cucumbers will be available in Tesco Express stores this Bank Holiday weekend only, at the special price of 29p.
Perfectly Imperfect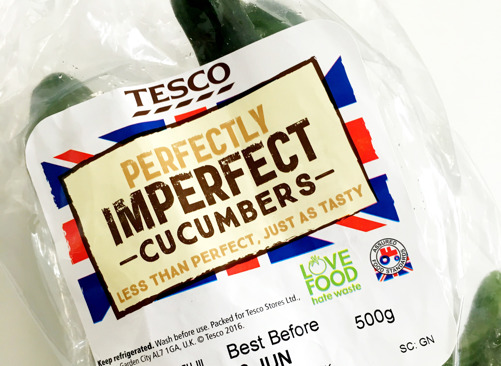 This week customers will also start to see our Perfectly Imperfect cucumbers from Glinwell in stores. Our 'wonky' range is a big help for our suppliers because it gives them the confidence that we can take much more of their crop, maximising the amount of fresh produce that we can sell in our stores to our customers at low prices.
Helping our British suppliers
At Tesco, we're passionate about working in partnership with our suppliers so that no edible food goes to waste. In the last 12 months, we've been able to take bumper crops like this and offer customers bonus deals on cauliflowers, carrots, strawberries, cherries, lettuce and celery. Customers benefitted from great prices; our farmers were happy we could take more from them, and we prevented good food from going to waste. Everyone wins.
This is another example of Tesco working with our farmers and suppliers to give customers the best products, at the best prices.
No time for waste
This is part of our ongoing work to tackle food waste wherever it occurs – from farm to fork. Tesco believes that no food that could be eaten should be wasted. That's why we've committed that no food that is safe for human consumption will go to waste from Tesco UK Retail operations by the end of 2017.
You may also like