Eat Scottish this St Andrew's Day
26 November 2015
This St Andrew's Day, Tesco teamed up with Scottish Government, Scotland Food & Drink and a host of local chefs to bring customers some celebratory recipes. Michelin-starred chef Andrew Fairlie blogs about the Scottish national day.
Winter is most definitely upon us here in Scotland, with the cold rain and storms out in full force. The unpredictable and haphazard weather we are used to might be frustrating at times, but it is thanks to these varied conditions we can grow and produce some of the best food and drink in the world.
Naturally, as the wintery months descend our thoughts turn to Christmas, but I believe Scots, and indeed those from all over the UK and further afield who identify with Scotland, should take full advantage of St Andrew's Day on 30 November. What better time to celebrate all that Scotland has to offer than on our national day?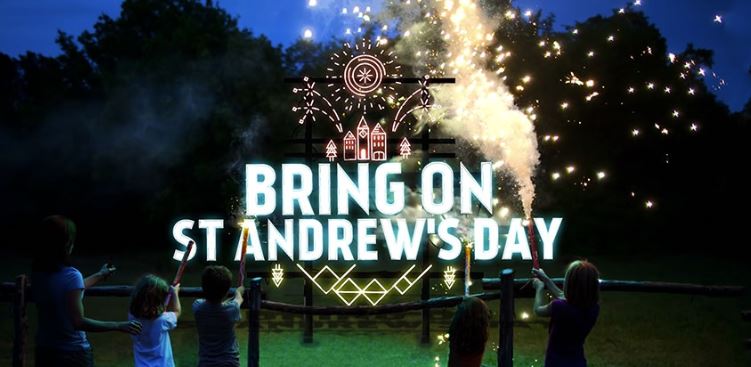 This year St Andrew's Day falls on a Monday. Whether you use this as the perfect reason to have a celebratory meal on a Monday evening, or decide you would rather bring your own festivities forward by a day or so to fall on the weekend, there are a veritable wealth of options out there for you on the shelves of your local supermarket.
Most people when asked about quintessential Scottish produce will, quite rightly, cite Scotch beef, Scotch lamb and haggis or perhaps oats, whisky and our world-famous seafood. As well as all of this fabulous fare, I would also add the 'unsung heroes': tasty root veg such as the humble parsnip and potato; Scottish chestnuts and a huge variety of rich game birds are all readily available at this time of year and perfect for your St Andrew's Day meal.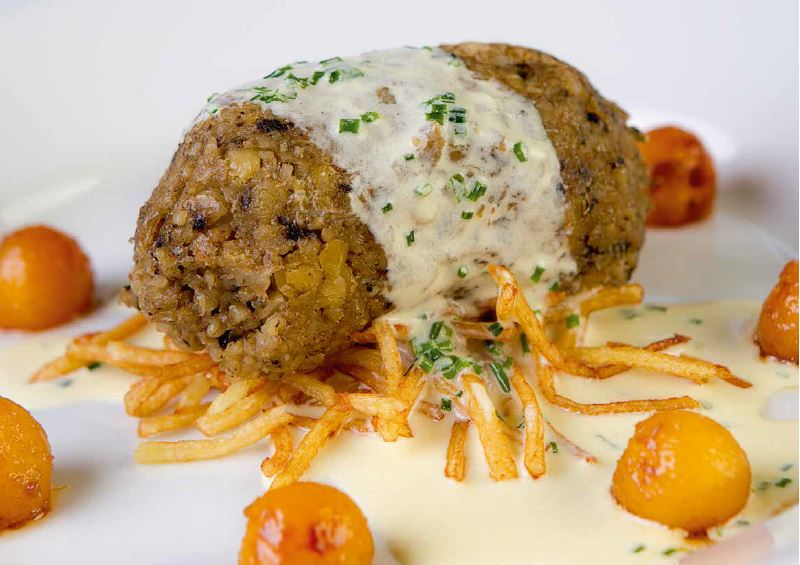 Vegetarian haggis with whisky glazed turnip pearls, straw potatoes with chive and malt cream sauce
If you are looking for some culinary inspiration for creating low on effort, high on taste Scottish dishes, I've created a couple of recipes especially for St Andrew's Day using some cracking Scottish produce. If you live in Scotland and shop in Tesco or via Tesco.com you may have received these recipes as part of their St Andrew's Day activity, including recipe hints and tips.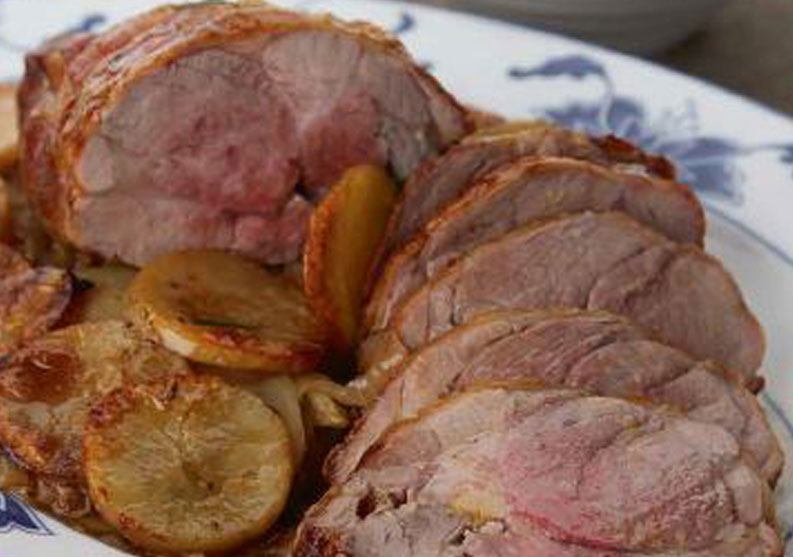 Roast shoulder of Scottish lamb with potato and onion
The first dish, roast shoulder of Scotch lamb with potatoes and onions, is a hearty treat the whole family will relish. The beauty of this meal is its simplicity, with only a handful of the best ingredients coming together to create something very special. With the lamb being slow roasted for a few hours, it allows you ample time to spend time with your loved ones, or even get cracking on the pudding! This meal is perfectly complemented by any Scottish seasonal vegetable of your choice – most types of cabbage, kale, broccoli, cauliflower and carrots are in season this month.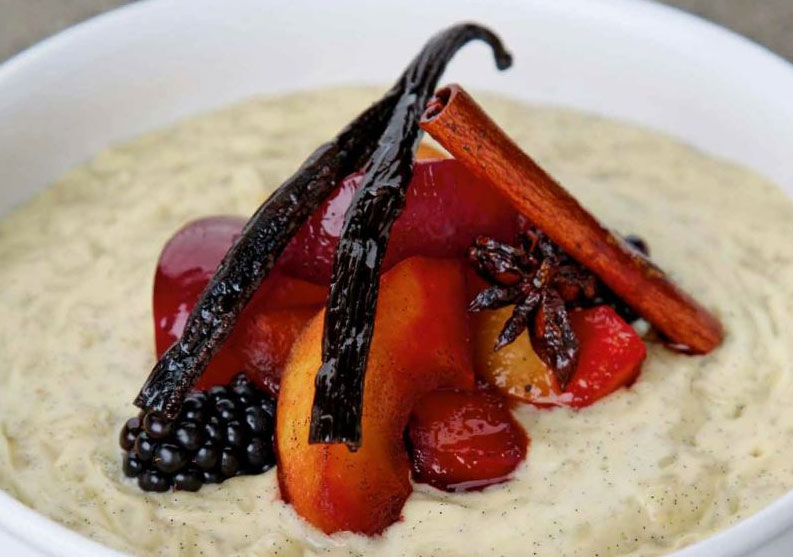 Spiced winter fruit with creamed vanilla pudding
The dessert, spiced winter fruit with creamed vanilla rice pudding, will really warm the cockles. Again, this is an easy dish to prepare and you can rely on the fabulous flavours of the fruit, accentuated by the spices, to be a real crowd pleaser.
Whatever dish you decide to cook this St Andrew's Day, do make use of Scotland's inimitable natural larder. We really are the envy of the world when it comes to our local produce, so let's enjoy what is literally on our doorstep. Happy St Andrew's Day!
You may also like