English apricot production – a great fruit farming success story
1 August 2016
Tesco's apricot grower
Just over five years ago if I'd told anyone that within a few years the UK would have its own flourishing apricot industry, people would probably have laughed.
But now, as our first English apricots of the season are being picked I believe the fruit is just as sweet and juicy as anything you'd find in Mediterranean countries from where it's traditionally imported.
I'm very pleased that Tesco customers agree with me. For the last few years, since first going on sale, my Kent grown apricots have been very popular at Tesco stores across the UK. Our family business has proudly been supplying Tesco with great tasting apples, pears and plums since the late 80s – all produced down here in the prime fruit growing Kent countryside that is known as the 'Garden of England'.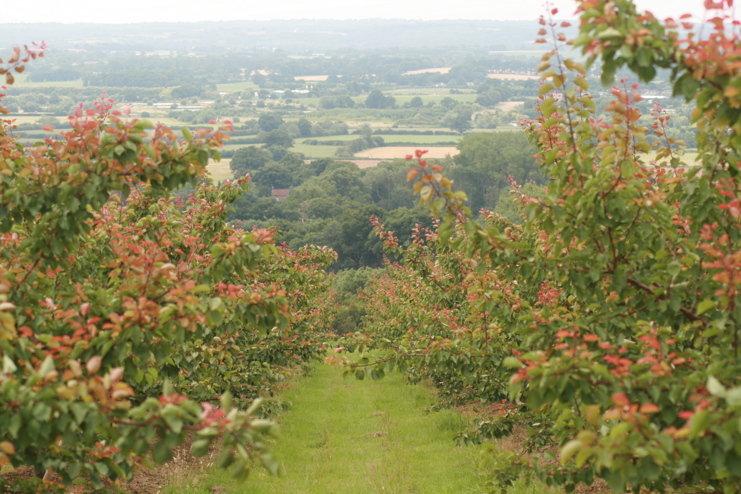 Among the apple varieties we produce are Gala, Braburn, Cox, Bramley, and Cameo while for pears we grow Conference, Concorde and Comice. But we've long hoped that one day we could also be able to offer customers English apricots. For our business it was a personal challenge and we were passionate that we would succeed.
However, it wasn't easy. Until the late noughties it was near impossible to grow apricots over here on a large scale because of our cooler climate. The varieties we had flowered too early, in March, when it was still too cold. It was far too risky which is why no one ever tried to grow them on a commercial basis.
When I heard about the new apricot varieties that were available I jumped at the chance of getting some. These trees, or cultivars as they're properly known, are the result of a long term cross-breeding programme and are better suited to the British climate.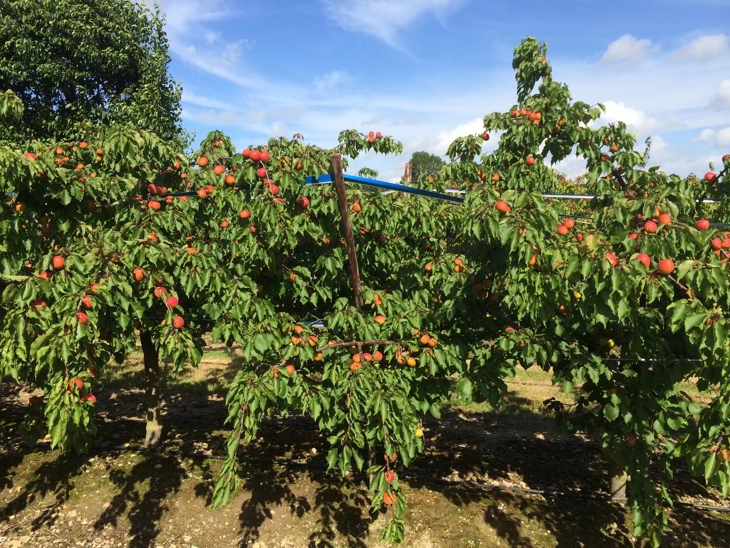 After visiting French growers in 2009 I met up with Tesco to discuss us producing English apricots and soon after we started work on the project.
We enlisted a team of experts comprising breeders, agronomists and growers to create a production plan which resulted in us planting 5,000 apricot trees across eight hectares of prime sloping Kent countryside.
We chose wonderful orange fleshed, French type apricots and the first commercial quantities were produced in 2013.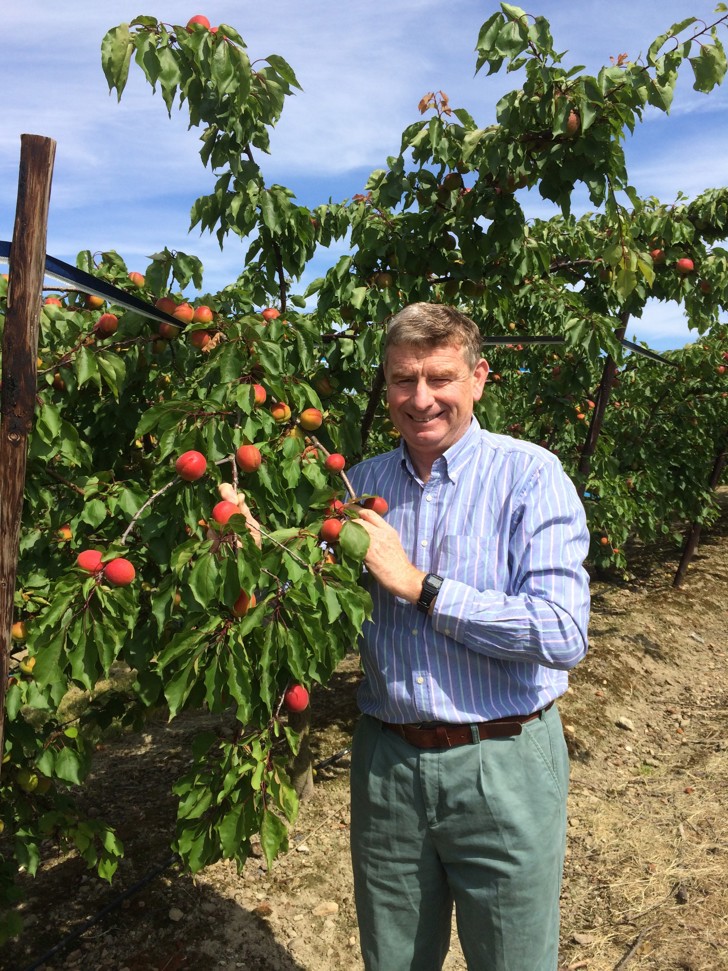 Tesco has been with us every step of the way, visiting the farm as the trees have grown and taking as much volume as we could give them.
We're very pleased that customers like them and the most common complements that we've had is that the English apricots have a more intense flavour than imported ones.
Besides the saving of air miles there is another good reason to cheer the arrival of home-grown apricots as the British growing season will allow production to be taken into September – a time when no other country in the world produces the fruit. Generally, the British weather pattern has changed over the last few years and we tend to be getting milder winters and later springs which would suit apricot production.
This year our apricots are slightly larger than before with sweetness levels also a notch up on last year.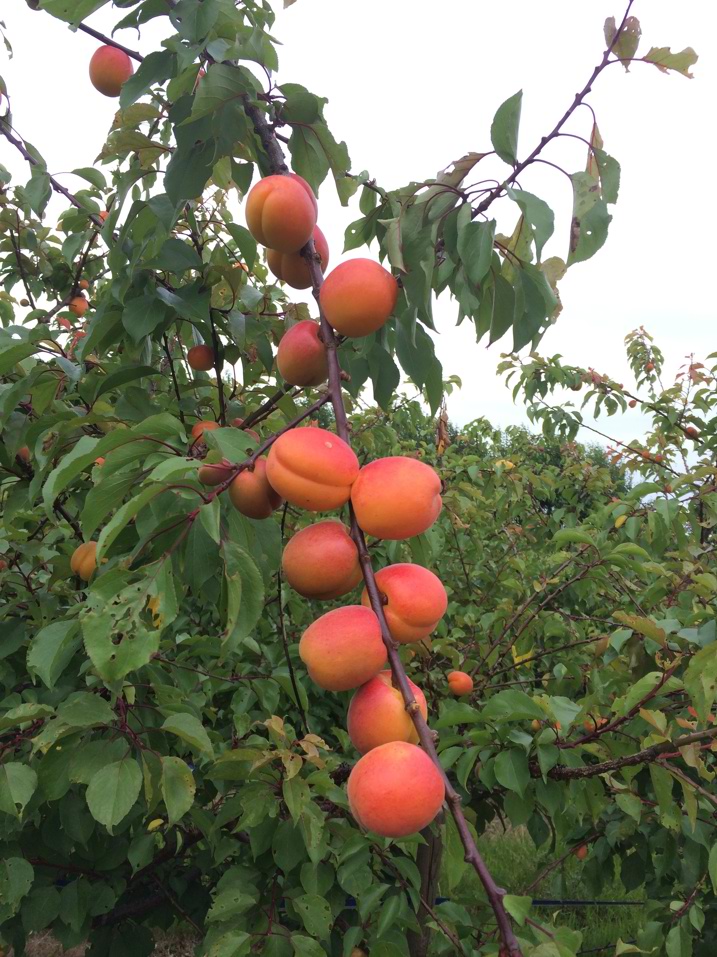 There is a growing demand for apricots here in Britain and weather permitting in the next two to three years I could see an annual crop return of about 400 tonnes.
You may also like