Farm to forklift truck: behind the scenes
14 July 2015
My team and I were excited to give 120 children a glimpse into the work we do delivering groceries to Tesco stores recently.
My team and I at Reading Distribution Centre are really enthusiastic and proud about the work we put into delivering groceries to Tesco stores. We were excited to be able to share our enthusiasm with two local primary schools recently, when 120 children joined us for our Farm to Fork tours.
As well as helping them understand where their food comes from, our hope was to open their eyes to the world of logistics, and get them thinking of the careers they may wish to pursue when they grow up.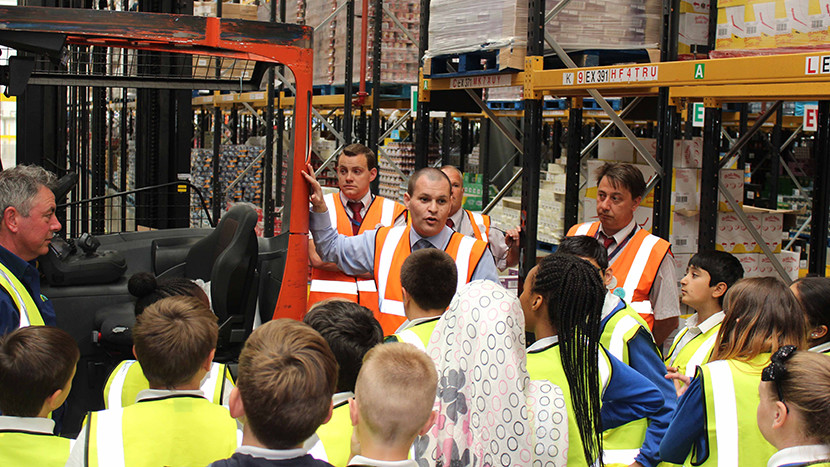 I talked them through what we do
The ten and eleven year olds learnt all about how we safely transport goods around the depot, how we use different high-tech gadgets to ensure every store gets the right products, and how we keep our fleet of lorries in top condition.
They were especially interested in the differences between the average family car and one of our trucks. They were amazed that a lorry tyre costs four times as much as normal car tyre, and that while a typical family car can hold 60 litres of fuel, a lorry fuel tank can hold 600 litres.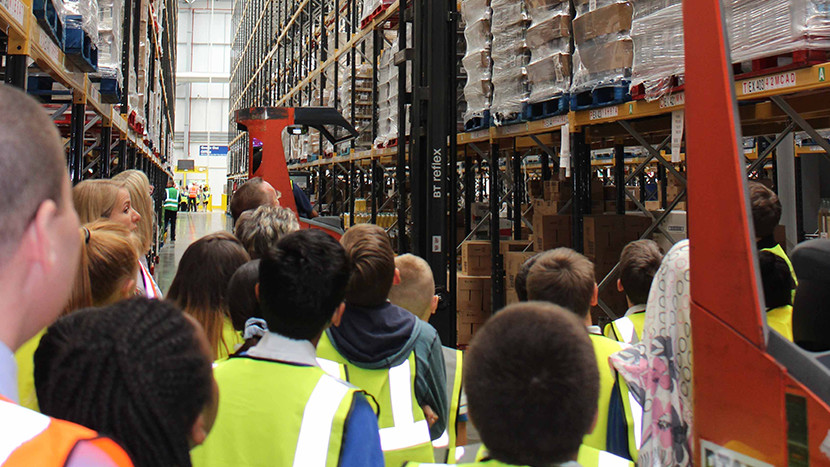 Taking the children around our Distribution centre
They also enjoyed some of our traditional Farm to Fork experiences, including tasting exotic fruit and learning about where it's from.
Sam Ruffell, aged 10 said "I liked hearing all the facts about how lorries are so much bigger than cars, and enjoyed learning about how to operate the trailers."
Memmee Alex, aged 11 liked the forklift trucks, saying "My favourite bit was when we got to see how they lift all the products onto the racks," while Poppy Jay, aged 11 preferred the fruit; "I enjoyed tasting the food and trying stuff I've never tried before."
We have two more school visits lined up in the coming weeks, and we're really looking forward to showing 120 more children how we do things here at Reading Distribution Centre.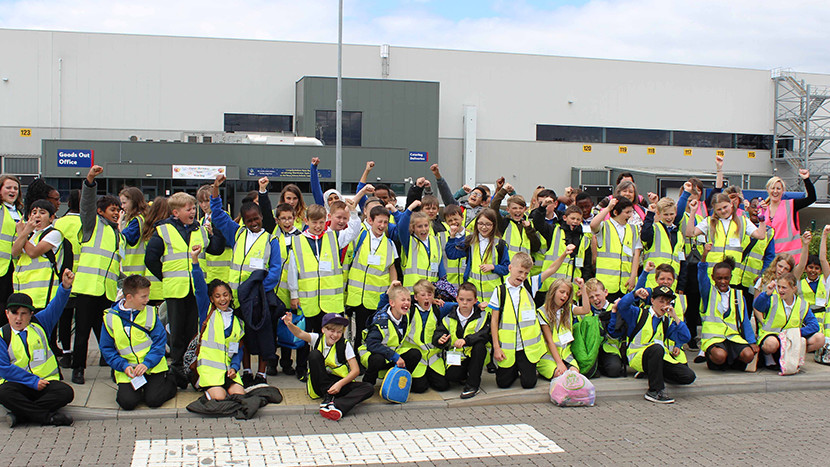 You may also like