Fish Friday support from Tesco for The Fishermen's Mission charity
7 July 2017
Tesco will be donating sales from its in store fish counters to The Fishermen's Mission charity this Fish Friday.
We're committed to the sustainability of the fisheries Tesco source from.
It's also important to ensure the people working on fishing boats are working
safely
and treated with respect
.
On Friday 7th July we're donating a proportion of our fish counter sales to the Fishermen's Mission. This charity provides crucial support to fishermen and their families across the UK.
UK's Toughest Job
In the UK more than 13,000 people work in fishing – the UK's toughest and most dangerous peacetime occupation.
Tragically
, an average of 15 fishermen die each year. There are also 50,000 retired fishermen and fishermen's family members who face hardship.
Each day Fishermen's Mission provides crucial support in fishing ports across the UK.
On a visit to one of our suppliers in the Scottish fishing port of Fraserburgh, we saw how integral "the Mission" is to that community
.
Not only by supporting local fishermen, but also providing support to all fishing workers on UK fishing boats
.
Supporting Fishermen's Mission
Tesco has been working with the Fishermen's Mission for over five years. During that time we've raised over £100,000 to support their work. Store colleagues have also support the partnership, organising in store events.
These not only raise funds, but also increase awareness of the challenges faced by fishermen who go to sea to catch our fish
.
So, next time you are buying wild fish, spare a thought for those that go to sea so that we can enjoy a healthy, sustainable and delicious source of protein
.
By working with Fishermen's Mission, we hope that we can contribute in supporting fishermen, their families and the industry upon which many UK coastal communities depend
.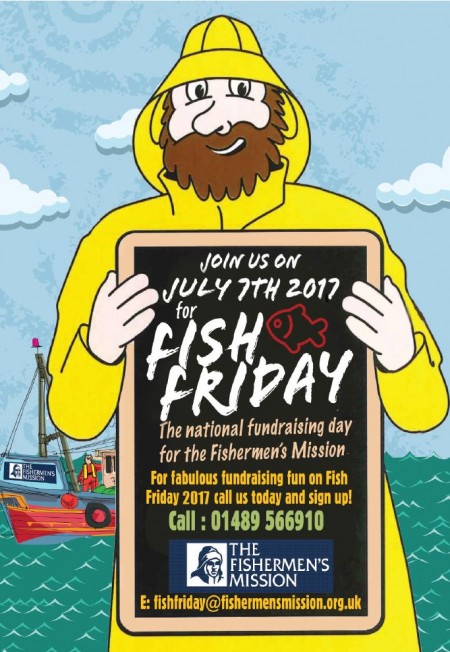 You may also like