Food waste becomes foodie feast with ChicP hummus
29 November 2016
Food waste campaigner turns leftovers into a business start-up.
As a chef I spent a lot of time creating new dishes for the next meal with leftovers from the last. When I was cooking for families all over the UK and Europe, every day I'd hear: "What's the dip of the day Hannah?" I worked for large catering companies and would see so much food thrown away. No one seemed to care. I hated seeing good food go to waste.
ChicP hummus
Launching ChicP was a natural progression from the work I was doing. My raw vegetable hummus uses vegetables which would otherwise have been wasted. I've created tasty, healthy recipes for people who care about what they eat. Lots of people want delicious, sustainable food. I want people to think more about the way they eat and about what they waste.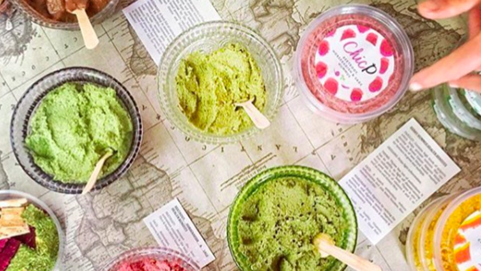 ChicP and British farming
At ChicP I support British farmers by using fruit and vegetables not fit for supermarket use. My recipes include raw beetroot, horseradish and sage. There's also a sugar free banana, peanut butter and cocoa hummus. Knowing they're tasty and sustainable is important to me.
Tesco's BackIt crowdfunding platform
I'd never have started a company without it being sustainable. Most of my energy goes into my own company. But I'm also keen to encourage and work with other food waste reduction entrepreneurs. I'm currently working on growing my business and have just launched on Tesco's new crowdfunding platform BackIt.
BackIt gives new businesses the chance to get the funding and support they need to grow their ideas. I hope to get £5,000 of funding from the public to help grow ChicP further. This money will enable me take production from my own kitchen to factory and make it on a much larger scale. Who knows, one day you may even see it on the shelves of Tesco!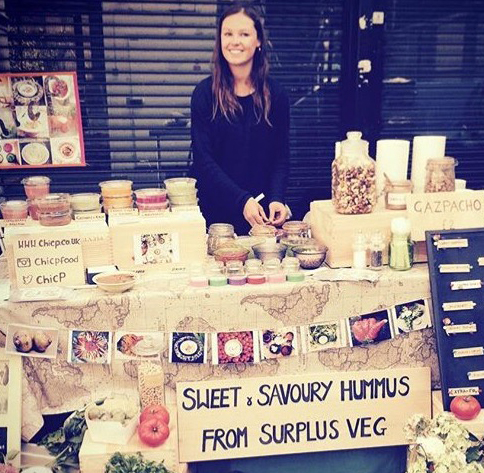 I want to raise the wider issue of food waste, food poverty and why we need to all do what we can to reduce waste from farm to fork.
If I have any hummus pots left over I give out samples and donate it to food surplus charities. Companies are starting to tackle the problem of food waste but there is so much more we can do, and I am excited to get started!
You may also like