Free food from Tesco means a hot lunch for hundreds
6 September 2016
Thanks to surplus food donated by Tesco, people in need in Jeff's community are enjoying nutritious meals.
People in need
When I arrived at the Bethel Christian Centre in Dagenham I found people facing severe hardship and with health issues. It was shocking to find people often didn't have enough money to buy food every day.
Of all the groups we run at the centre the most popular is the Thursday 'Community Lounge'. People come along, see friends and relax – many are retired, isolated or unemployed. We used to serve soup for lunch but I really wanted to offer more. So when we heard we could collect free surplus food from Tesco in Barking, I was thrilled.
Free surplus food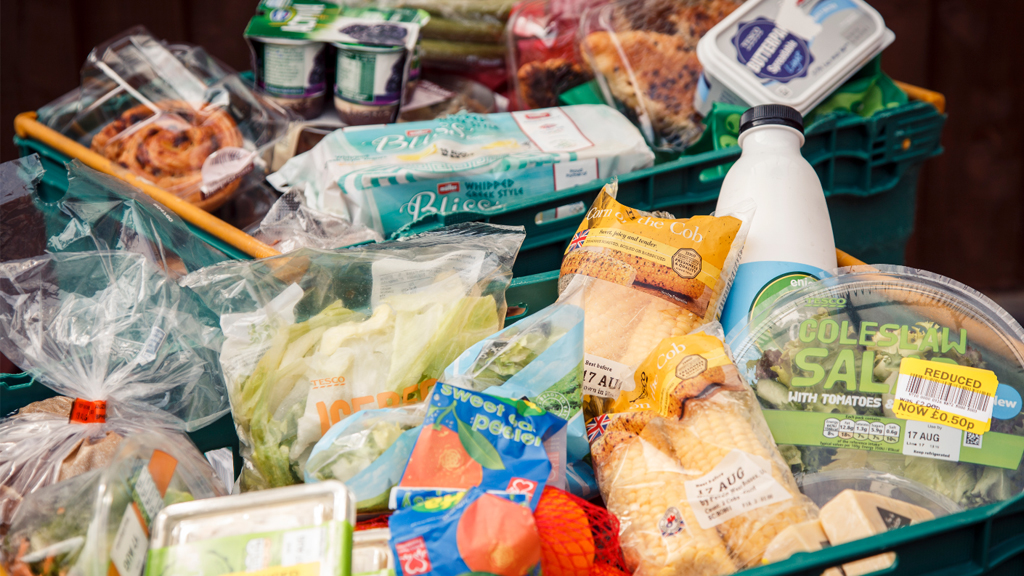 Through the charity Fareshare we were introduced to the staff at Tesco and their Community Food Connection scheme. They are amazing. Every Wednesday evening they make sure we get all the surplus food available.
Andy the chef comes along to see what ingredients he can use to make lunches the next day. He's proud to move away from just feeding people whatever he could buy cheaply, to cooking good, tasty food. He can also offer vegetarian and gluten free options now.
Thanks in part to the food we can now offer, we serve 60 to 70 people a hot lunch. We also give them fresh fruit and vegetables to take home and offer a pastry or cake with their morning coffee. So much better than a plain biscuit!
For many of our members, it's the only nutritious, hot meal they eat all week. It's not unusual for me to talk to people who are making a choice between paying for heating or food each day.
A positive impact on the community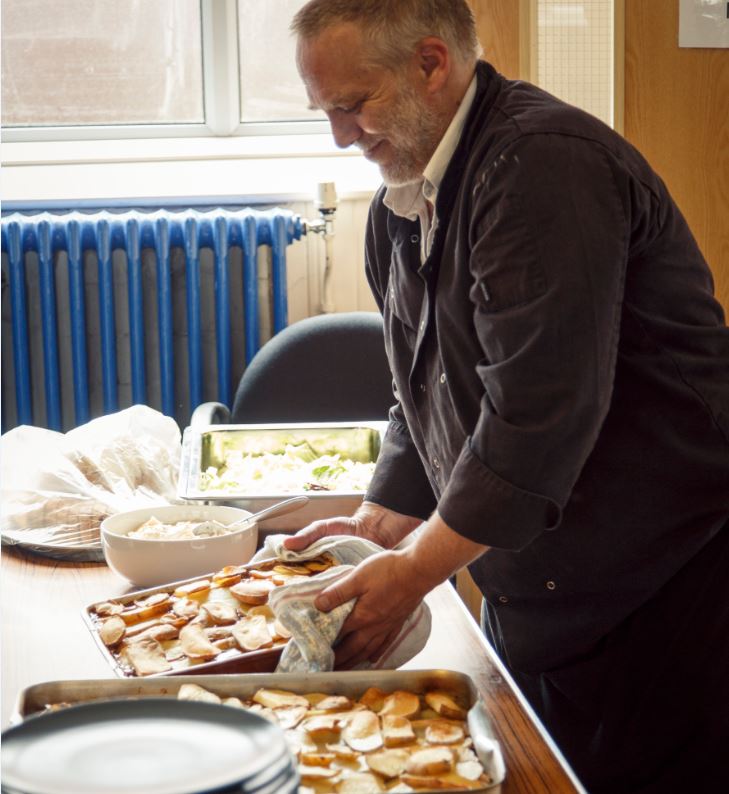 After the club, we take the remaining food to two local hostels and give the rest to a nearby church group.
The positive ripples Tesco are making throughout this community are amazing. It's genuinely heart-warming for me and all the staff to be able to help more since FareShare connected us to Tesco.
Our oldest member here is 90-year-old Albert Brown. He lives alone and struggles to move around or cook. He says coming here is the highlight of his week. He has a hot meal on Thursday with us, a tasty cake and some fruit and takes another meal home to heat up on Friday.
John, who has a series of health issues, says visiting the club each week cheers him up. It helps him to eat healthy food and gives him a chance to get out of the house.
There's a great buzz in here – it's a warm, friendly place where people can relax and enjoy good food.
If you know a charity or community group which could use surplus food, they can apply to join Tesco's Community Food Connection.
You may also like