The Great Tesco Walk: Dave Lewis walks from Land's End with colleagues
8 September 2017
Dave Lewis joins The Great Tesco Walk, which will see thousands of Tesco colleagues walk for our charity partners Diabetes UK and the British Heart Foundation.
It's 6.03am as we pull around the bend approaching Land's End to see a large red and white 'sphere' appear out of the gloom. It's dark, the wind is blowing hard and the rain is coming in sideways. We're not due to start until 7am but true to form my Tesco colleagues are here already! Many have come from Camborne and Redruth, leaving at 5am to be at the start to check in and getting a much deserved cup of tea.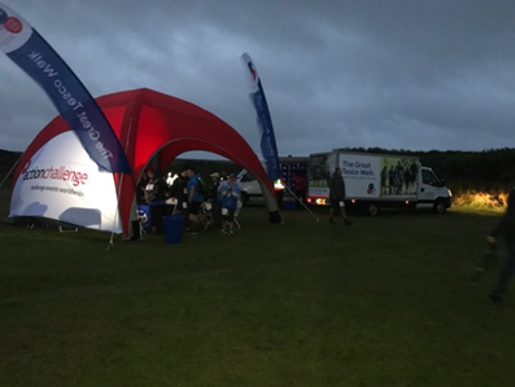 During the night the wind blew down the start gate and the tent but by 6am it's all up again and secured against the welcoming Cornish 'breeze'. The early arrivals limber up with a few photos on the start line.
A quick photo opportunity at the Land's End signpost and the entire team of c. 50 colleagues set off on the first leg of the walk. Today's destination is Redruth some 30 miles away but some of us will stay with them until Penzance which is about 13 miles down the track.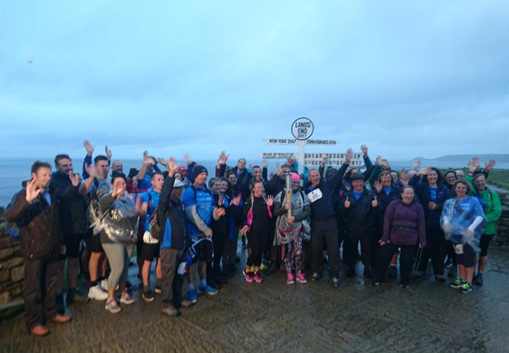 The wind and the rain stay with us for the first few hours. Our guide's shepherd us along the beautiful Cornish pathway and we settle into an easy pace.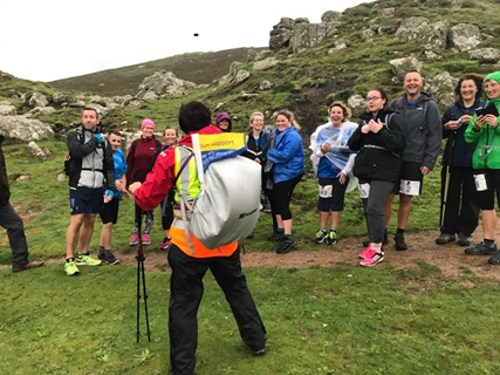 It's then that you get a chance to talk and catch-up with colleagues. So many families taking part, at least two husbands and wives with children who all work for Tesco. A number of colleagues fresh from the Tough Mudder Race for Life which took place only last week! After two hours of solid walking we stopped for a brew and banana at the Bruynn pub. As I entered the pub one of the organisation team gave me a pound coin and showed me a picture of Aileen, a local lady, who on hearing about our walk wanted to give me a donation. It's a wonderful touch and a nice example of how what we do reaches so many in the community.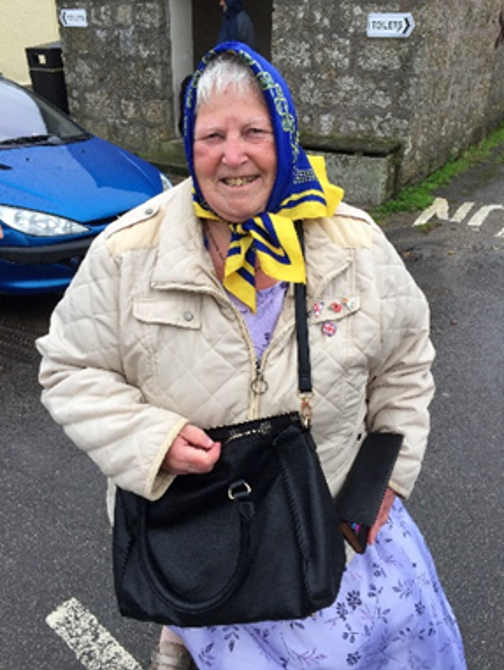 On the route to Penzance I got the chance to talk to lots of colleagues, We talked about careers in Tesco, the importance of our community programme and lots of personal stories. One colleague, from Kent whose name I didn't get, was taking part in five legs of the walk over the coming week, walking nearly 150 miles for charity! Outstanding!
Another story, which really resonated with me, was from Martin. At the end of last year Martin was diagnosed with Type 2 diabetes. Nine months later he's worked hard to lose over six stone and has been able to stop taking his medication because of the self-help he had undertaken. It was an awesome story of will and self-belief and Martin is clearly feeling the better for it. A secret he shared, which was helpful to me, 'whenever you want to reach for a bag of crisps or a chocolate bar, get some fruit instead'. I took that with me but enjoy Cancun Martin, you deserve it!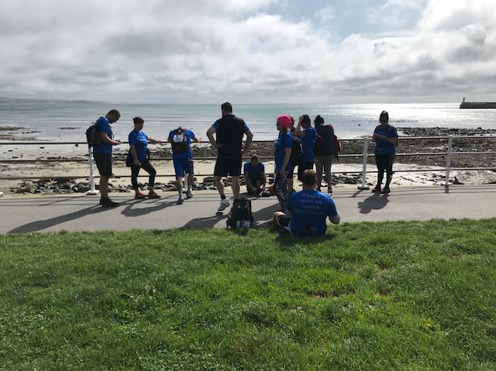 Once we had navigated the muddy woodland, complete with Angie's muddy leg and broken pole, it was down to the seafront of Penzance for a short stop by the sea. At Penzance Extra came a welcome chance to sit down and enjoy a spot of lunch. The very warm welcome from colleagues was much appreciated. Some of us were stopping here, some carrying on to Redruth joined by new colleagues at Penzance, a real relay in action.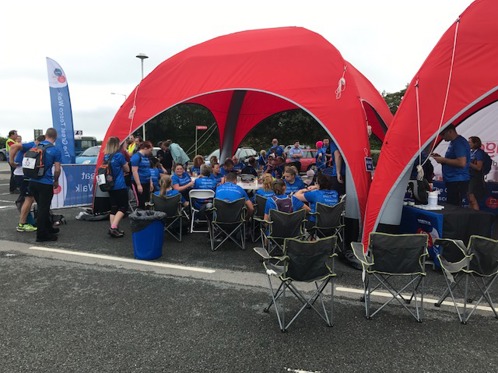 As I said my farewells and wished colleagues luck I spotted Martin munching on his apple, I subtly dropped my packet of crisps and took an apple for the journey home. Thank you Martin but most of all thank you everyone for reminding me what a special place Tesco is. I left Penzance feeling humbled and proud to be part of such a team. Good luck to all walkers.
Take care,
Dave
Learn more about our charity partnership with Diabetes UK and the British Heart Foundation at: tescocharitypartnership.org.uk
You may also like