Colleagues putting their best foot forward
25 September 2017
The Great Tesco Walk crosses the border into Scotland on its way to John O' Groats.
Rachel Joyce's wonderful book "The Unlikely Pilgrimage of Harold Fry", tells the story of a retired man in Devon who goes out to post a letter to an old colleague who is in a hospice in Berwick upon Tweed. Unexpectedly, he ends up walking all the way to hand deliver it. The walk – which takes weeks – unburdens him of things he's bottled up in his life and gives him renewed vigour by the end.
The Great Tesco Walk isn't nearly as spontaneous or dramatic, but it has brought me to Harold's final destination of Berwick ahead of my third section of the Walk - from Chirnside to Haddington, close to where I grew up in the Borders. And it's got me thinking about the significance of what we're doing this month.
Land's End to John O'Groats
The fact we've divided the entire country into day walks to carry the baton northwards shouldn't surprise anyone who has worked at Tesco for any length of time. We are doers. We're more of a verb than a noun.
The way we're raising money for the British Heart Foundation and Diabetes UK to help people in need in our communities - most of whom we'll never know - once again reminds me of the deep generosity and kindness you feel everywhere you go in Tesco. After all, we have raised more than £115m for UK charities over the past 20 years, with over £21m for the British Heart Foundation and Diabetes UK. I can't think of any other organisation that comes close to what our colleagues do for charities.
But the thing that has stuck out for me and made this event so special is the spirit in which it's being done. Anyone who has been on the walk will tell you - and you can see this from the tweets and Facebook posts - the walk has been an amazing celebration.
Diabetes UK and the British Heart Foundation
We've danced at the start, we've sang along the way, we've talked and talked and the miles have disappeared. On leg 13 from Didcot to Wokingham, I met Simon who runs our Newbury store and his team. He worked for Asda for years but has now has been here for more than a decade. I walked with Andrew who works in the Bakery team in Welwyn who is moving house soon just around the corner from the office. Gary from Crawley and I met years ago on a course and he reminded me of how he and colleagues in Ashford managed to get a Costa Rican Banana pickers wallet back to him after it turned up in a box in their store. On the Welwyn 10km, I walked with Chris Askew the Diabetes UK CEO who told me that one of our Tesco colleagues, Ian King, has become a trustee of the charity. I introduced him to Chris Barber who came up with the idea of the walk, inspired by colleagues who did it 30 years ago.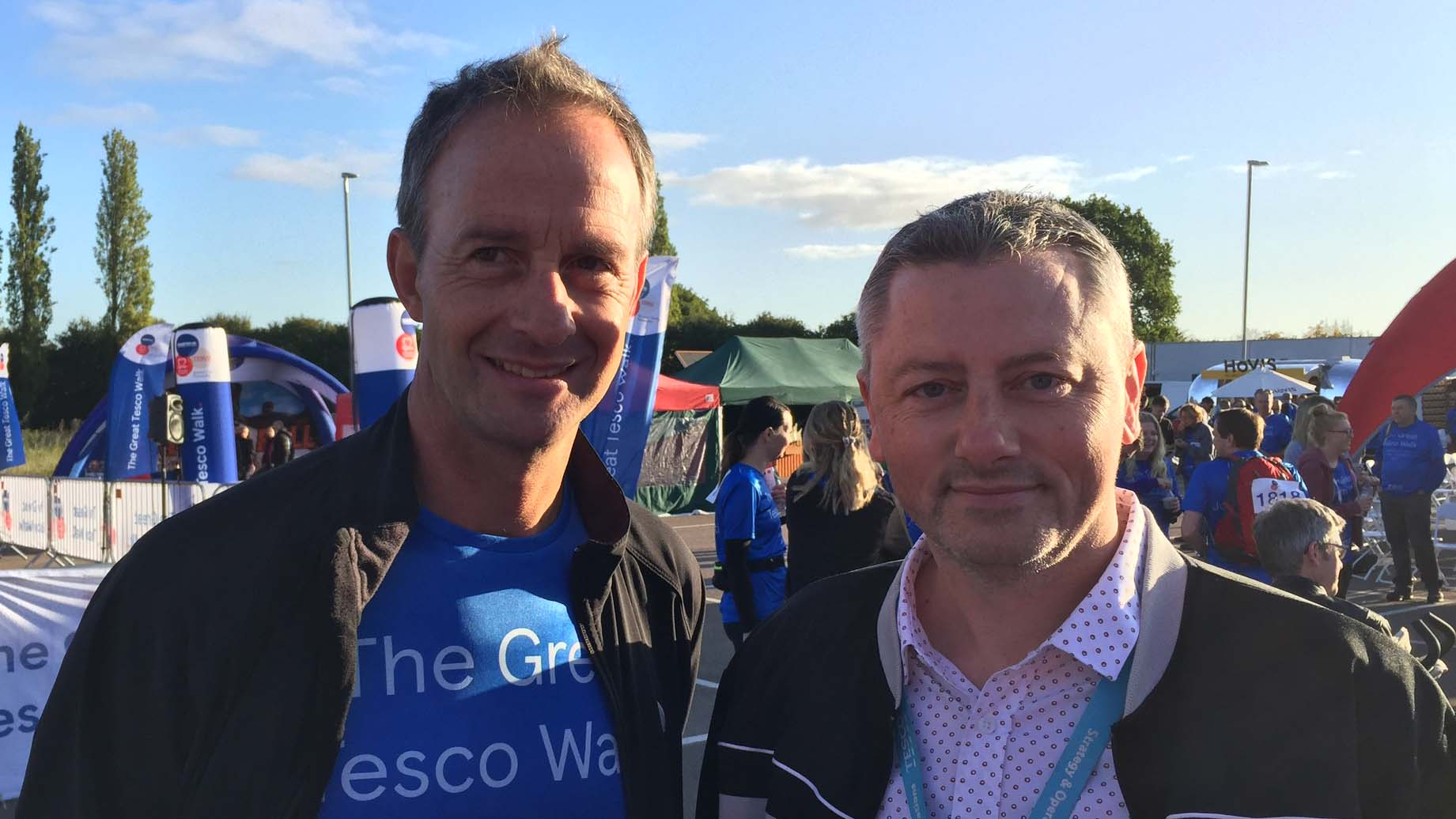 For me, The Great Tesco Walk brilliantly sums up who we are as a business, what we do and why we do it. Blisters aside, I think those of us lucky enough to take part have benefited not only from the exercise, but also, much like Harold Fry, the way it makes us feel. To help the crucial work of Diabetes UK and the British Heart Foundation, to enjoy the company of brilliant people who share our passion for the business and to take in the beauty of our country in all weathers. 
In the papers, commentary on Tesco often talks about us as a business getting back on our feet. The truth is, we're a business that has never been off its feet. Jack Cohen famously said "You can't do business sitting on your arse" and we never have. Walking and talking are at the heart of how we have always served people in this country, being our best selves, working together side by side and making a difference every step of the way.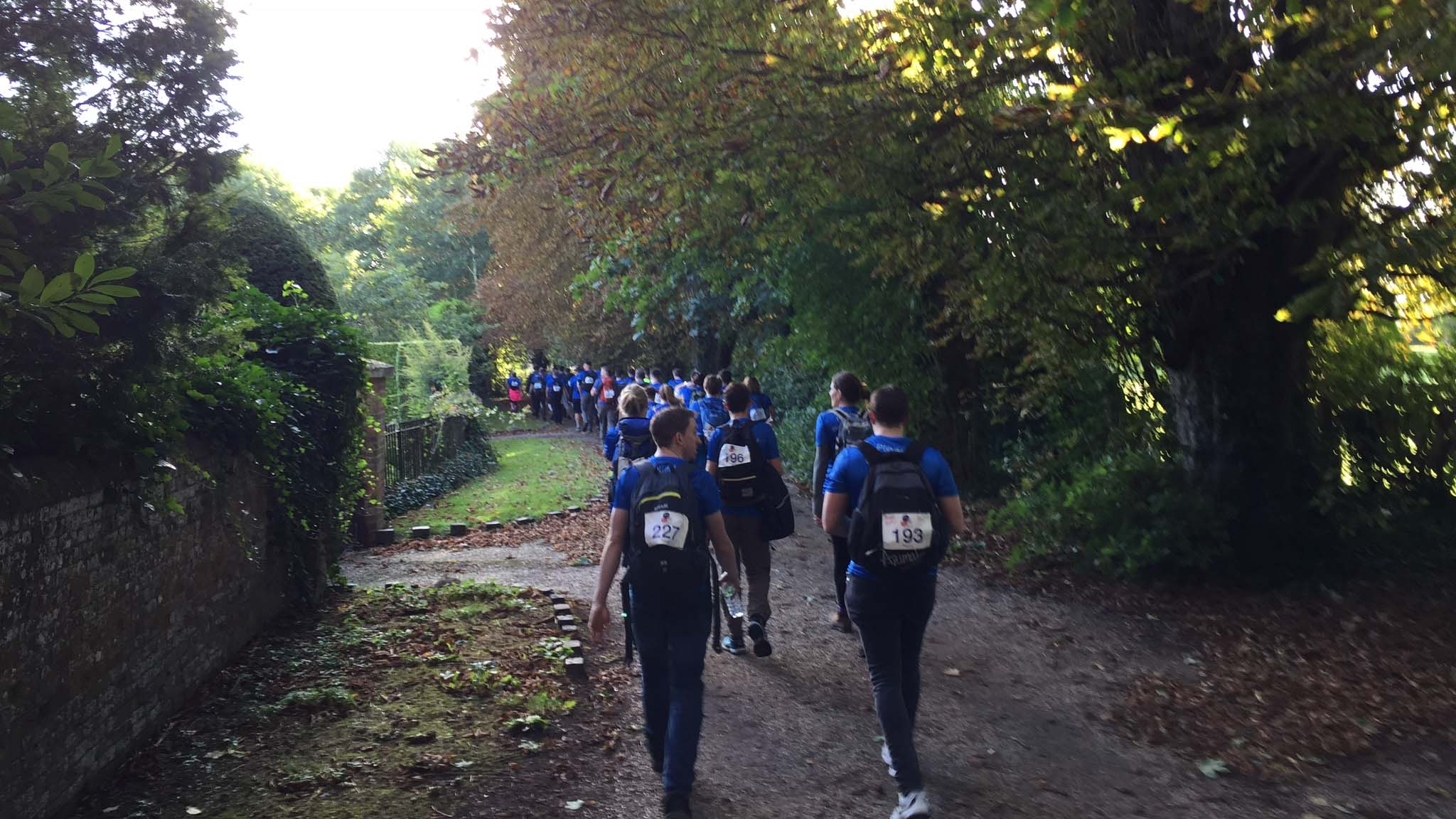 You may also like