The Café introduces healthier choices for Tesco customers
2 May 2017
How our in-store cafes are making little changes to give customers healthier choices.
I love walking into Tesco cafes to see a busy, bustling space where customers of all ages are taking time out to enjoy our food
. 
The Café is being updated in over 300 stores. We want to attract more customers, so they see a trip to the café as part of their weekly shop.
Giving the customers choice
The most important thing to me as Head of Food Development is to make sure we're giving people what they want. And every year that's changing. We talk to our customers a lot and value their feedback. Customers want us to offer a range of options, particularly healthier alternatives.
We're
continually
developing our menu to improve the offer. Research has shown us that many people are making little changes to their diet and we want to be helpful where we can.
Fresh fruit and salads
We've introduced fresh, tasty salads with tuna or chicken and bacon.
With
all
 our main dishes, instead of chips, you can now swap to a healthier side dish of mixed vegetables, a house salad or new potatoes at no extra cost
. It's an easy, affordable way to help achieve your five-a-day.
I hope that by adding the calorie count to each dish on the menu our customers 

have more information about their food

.
We now have more dishes under 600 calories including our delicious new baked fishcake, salad and new potato meal
.
Little changes
Some changes we've made are small. We know many people want to enjoy our best-selling full breakfast. Customers can now opt for toast with it instead of the traditional fried bread. On the days customers are not too tempted by our cream tea, we've two fresh fruit salads available.
Tesco in store cafes have had a complete overhaul to serve our customers a little better every day. From the décor to the ambiance and of course the food, we've made improvements in every area.
Customers tell us they're pleased with the changes. And I look forward to seeing more happy faces enjoying our healthier choices.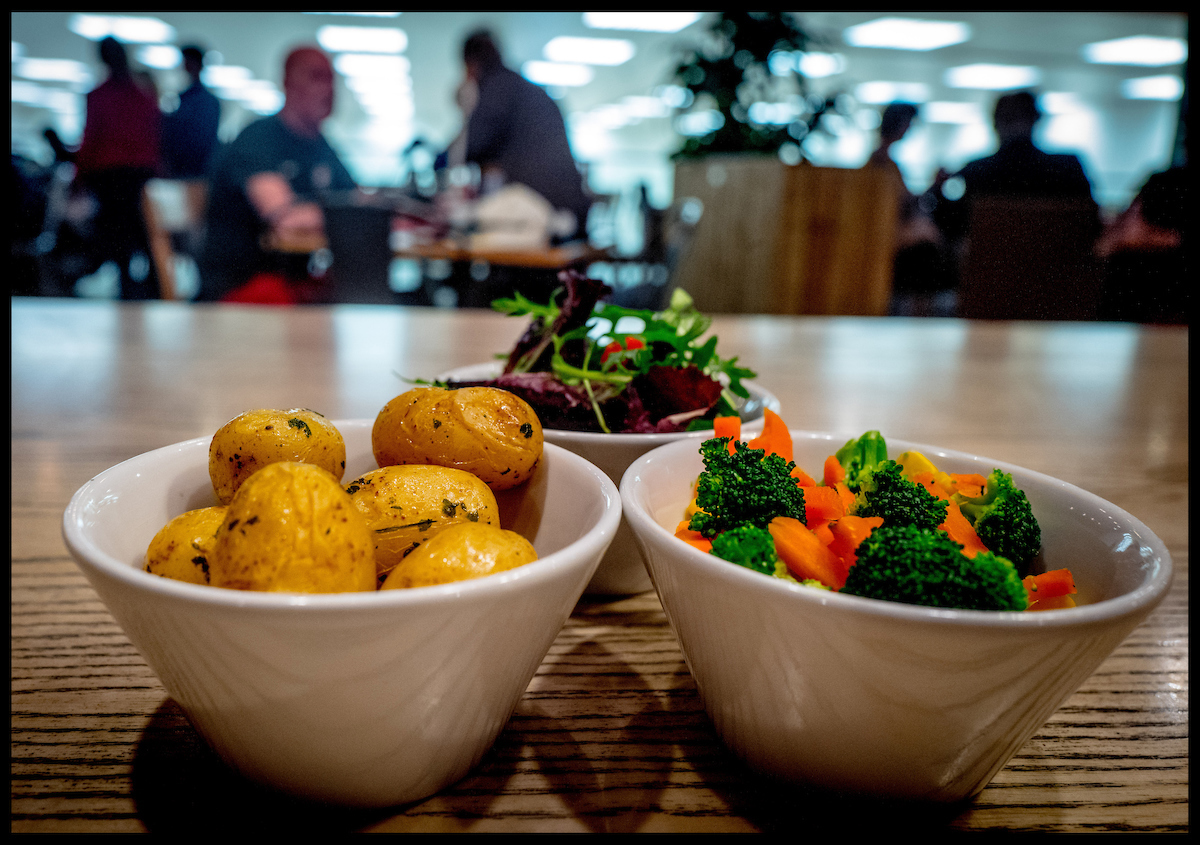 You may also like