Dave Lewis: Little Helps to make healthy differences
11 January 2018
Three of the UK's leading health charities come together with the UK's leading food retailer to help tackle the nation's biggest health challenges.
Everywhere I look, I see concerning evidence about the health of our nation. The facts make for stark reading. A new case of cancer is diagnosed every 2 minutes in the UK. Five million people are at risk of developing Type 2 diabetes in England alone. And heart and circulatory disease causes more than a quarter of all deaths in the UK. Experts are clear that poor diet and an increase in the rates of obesity can contribute to these diseases. 
Ten years ago, I led a Public Health Commission which proposed a "responsibility deal" between business and the government. The thesis was that the scale of this issue could only be addressed through partnership, and that we have to help individuals little by little to make small steps on their terms, not by preaching or policing. 
This January, like many others, I made a New Year's resolution to live a little more healthily. The British Heart Foundation, Cancer Research UK, Diabetes UK and Tesco, are adding resolve to those resolutions with a new five-year strategic partnership to help colleagues and customers live more healthily.
By bringing together the UK's three largest health charities with the UK's leading food retailer, we have a huge opportunity to help tackle some of the nation's biggest diseases. It's about unlocking the energy, expertise and reach of our different organisations to make a real difference by providing little helps that work.
Over the next 5 years, we will work together to put in place practical plans to help our 300,000 UK colleagues and millions of shoppers across the UK, by removing some of the barriers to healthier habits. Through long term studies, measuring what we do, and building on daily little helps for colleagues and customers, we can help people make sustainable lifestyle changes that lower the risk of heart and circulatory disease, cancer and Type 2 diabetes. We know this is a big challenge and will involve collaboration and thinking at every level, but it also needs day to day interventions – and Tesco is well placed to test what works.
In May last year, we introduced a number of little helps to make it easier to live more healthily for colleagues and customers. We reduced prices on a few hundred healthier products and made healthier versions of brands cheaper than less healthy options. We increased the number of promotions and promotional space for healthier lines. And at the front of stores, we had basket comparisons showing how swapping to healthier choices can lower salt, sugar and fat and save money too. This was supported by our advertising – our "Food Love Stories" campaign featured healthy, affordable recipes with ingredients made prominent in store.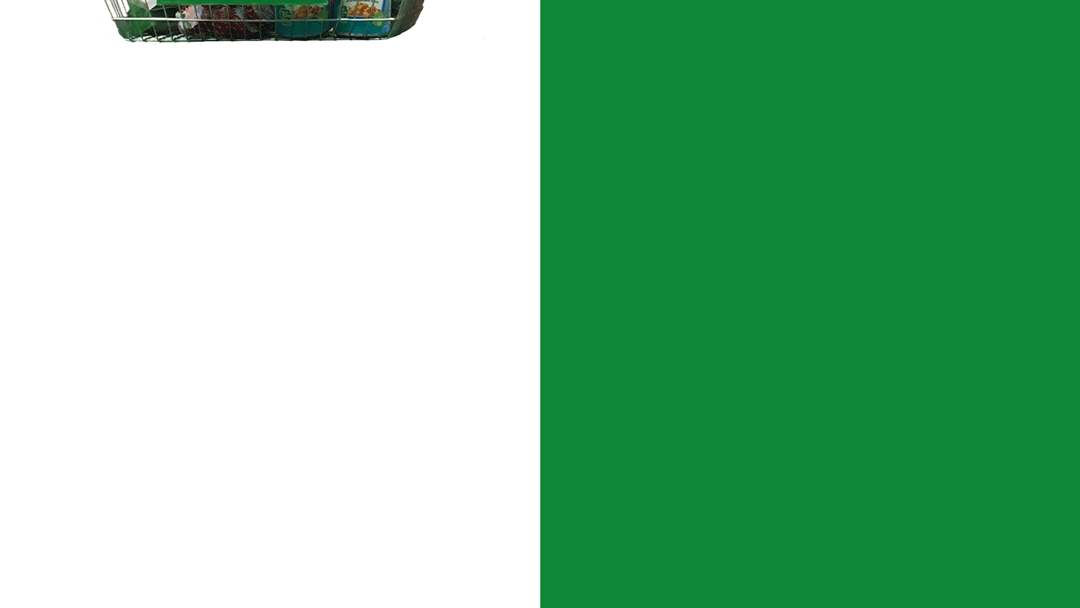 What we found from this trial was the biggest change we have ever seen in the healthiness of customers' and colleagues shopping baskets. Our shoppers' baskets got healthier for every age range and family type – under 40s, over 40s, those with children under ten and those with teenage children. What this told us is that if you put in place little helps, and leave the power of choice in the hands of shoppers, it's easier to choose well.
We also found it was good for business. Sales of healthier lines grew more year-on-year than sales of total food. Sales of healthier swaps were up double digits, and our efforts back in May played their part in a good first half performance.
Underpinning our commitment to help make healthy choices easier, is our commitment to work with our charity partners to establish the UK's leading workplace health programme. The aim is help our 300,000 UK colleagues to be at their best at work and at home. We know that health in the workplace is a vitally important part of the future of our business and society, and we will share the lessons we learn along the way.
So as we get into the swing of 2018, our aim with this partnership is to help bring about a measurable improvement on the health of the nation, by developing Little Helps that make a healthy difference to shopping baskets all over the UK.
You may also like