How Bangladesh factories are transforming
5 May 2016
During a trip to Dhaka, our Head of Responsible Sourcing: Procurement and International, blogs about how factories in Bangladesh are transforming their safety standards.
The third anniversary of the Rana Plaza disaster, in which 1,100 people died as the eight storey garment factory in Bangladesh collapsed, has just passed. With Tesco having a policy of not using 'mixed use' sites (such as Rana Plaza) in this part of Asia, we were not directly connected with any of the affected factories at Rana Plaza.
Nevertheless, we still work with many factories in the region to manufacture items in our F&F clothing range. Part of my role is to work with Trade Unions and NGOs on initiatives to help combat systemic issues in our supply chain, like factory safety in Bangladesh.
I was privileged to be invited and attend an anniversary event, 'Trigger for a Better Future' hosted by a charity we work with - the Centre for the Rehabilitation of the Paralysed (CRP) in Mirpur, Dhaka. The event started with a dance performed by survivors of the Rana Plaza tragedy, which depicted the ongoing suffering of those who still wait for confirmation of what happened to their loved ones. No words needed to be spoken. The music and movements conveyed the sense of loss palpably.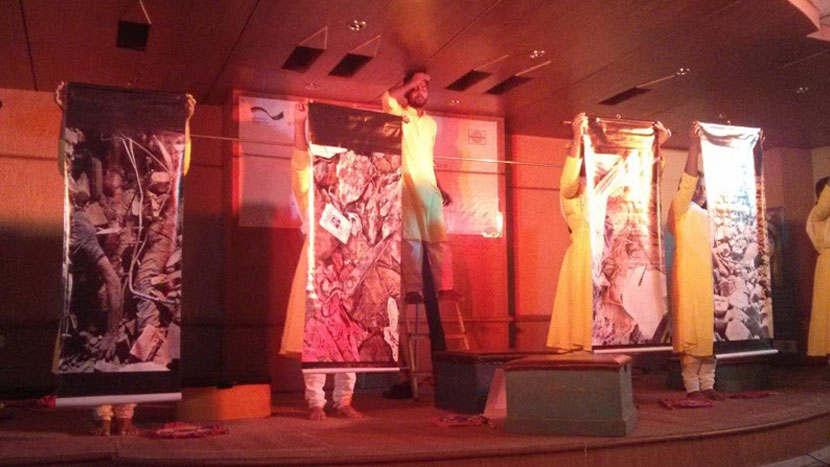 The opening dance at the 'Trigger for a  Better Future' event
In total the Centre for the Rehabilitation of the Paralysed has worked with 515 survivors to try and repair the physical and emotional wounds of the Rana Plaza collapse. Very few survivors have remained working in the garment industry. The CRP has retrained these survivors to help them to start their own small businesses such as shops, electrical repair specialists and caring for farm animals.
Tesco has supported the work of the CRP by funding rehabilitation for 25 survivors and has also started a programme to help the wider disabled population of Bangladesh into work. In the last year our sourcing team has worked with 14 of our supplier factories to help more than 70 disabled people into full time employment.
On my trip to Bangladesh, I was also able to visit three of our supplier factories, meet the people we've helped to find employment and see the investments that have been made into factory safety – installations of sprinkler systems, fire doors, smoke detectors linked to automatic alarms and door closing mechanisms – and accessibility for those with disabilities.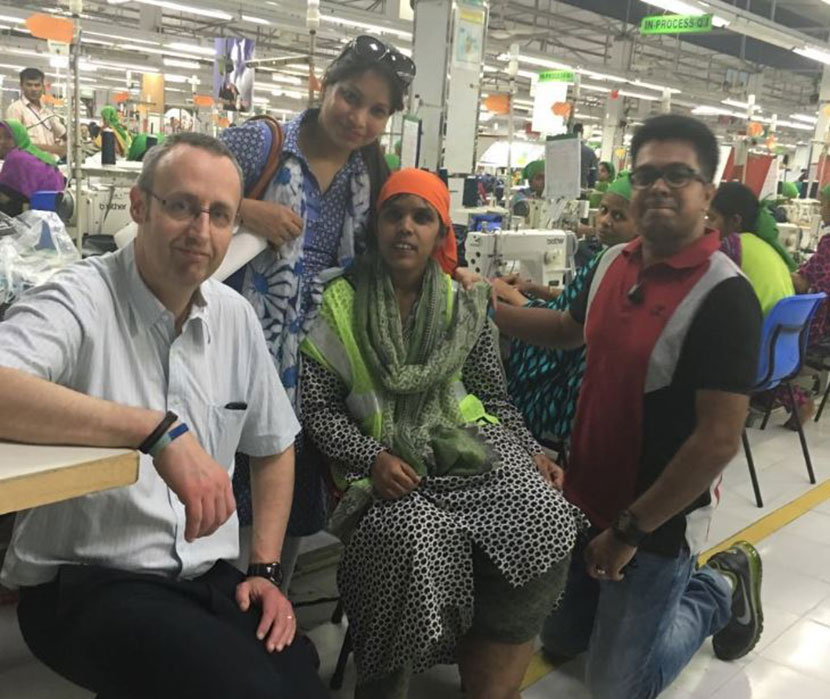 On the trip I met Shapla, who has an adapted seat to help her work
The transformation in safety standards in Bangladesh, while still in progress, has been nothing less than remarkable. Factories now have some of the best fire safety systems and equipment that I've seen anywhere in the world.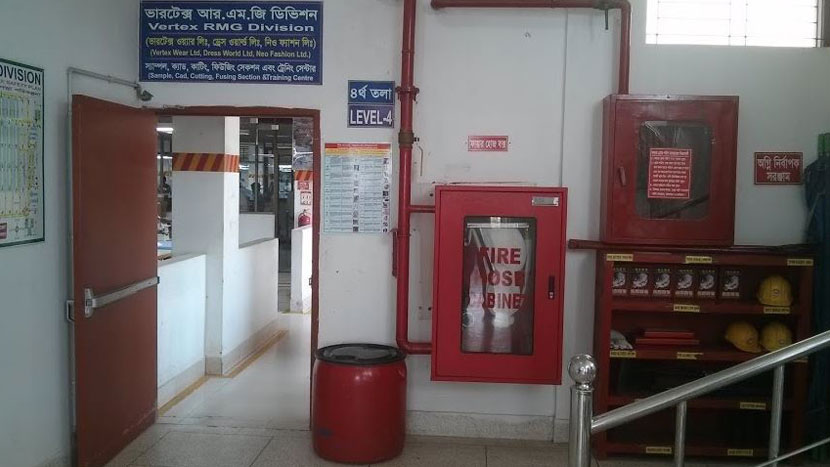 Firefighting equipment and self-closing certified fire doors on all stairways at the Vertex factory compound    
You may also like