How kitchen cupboard food keeps FareShare stocked
30 July 2015
CEO of Fareshare Lindsay Boswell talks about how Tesco's Neighbourhood Food Collection means FareShare can help thousands of charities.
Do you know how your kitchen is split into two parts? There's the fridge with all the fast moving chilled items. The fresh fruit, herbs, vegetables, meat and dairy. And then there are the cupboard staples. The tins and packets that help you flavour and spice each meal. The rice, pasta and pulses that add the carbs and bulk them out. Well, FareShare is a bit like your kitchen.
Day in day out we get huge volumes of chilled foods; yoghurts, milk, cheese, cream, fruit, veg, meat, ready-meals and so on. All this food is surplus in the supply chain that would otherwise go to waste but thankfully gets redistributed to charities. What we always struggled to get are those cupboard staples. The tins and packets, the dried goods that help make the fresh go further. It stands to reason really, as cupboard staples last a long time so don't tend to be surplus as often. So the FareShare cupboard was bare. Our walk-in fridges and freezers were full but the warehouse shelves were empty……
….until the amazing customers from Tesco came to the rescue! At the Neighbourhood Food Collection a couple of weeks ago tins and packets were donated in Tesco stores up and down the land.
Thanks to the amazing work of Tesco staff, and thousands of fantastic volunteers, Tesco customers raised a staggering 3.5 million meals worth of food. This is 13% more than the collection last summer. Amazing!
Now the cupboard isn't bare and the shelves are full again….and the fresh food which we redistribute daily can be shared more widely.
This food has helped us increase the number of charities and local community groups we support by 48% last year and overall we saved 2,000 of them just under £20 million. One in five tell us they would have to stop providing food if FareShare no longer could supply them.
That's some 400 charities keeping going thanks to this food.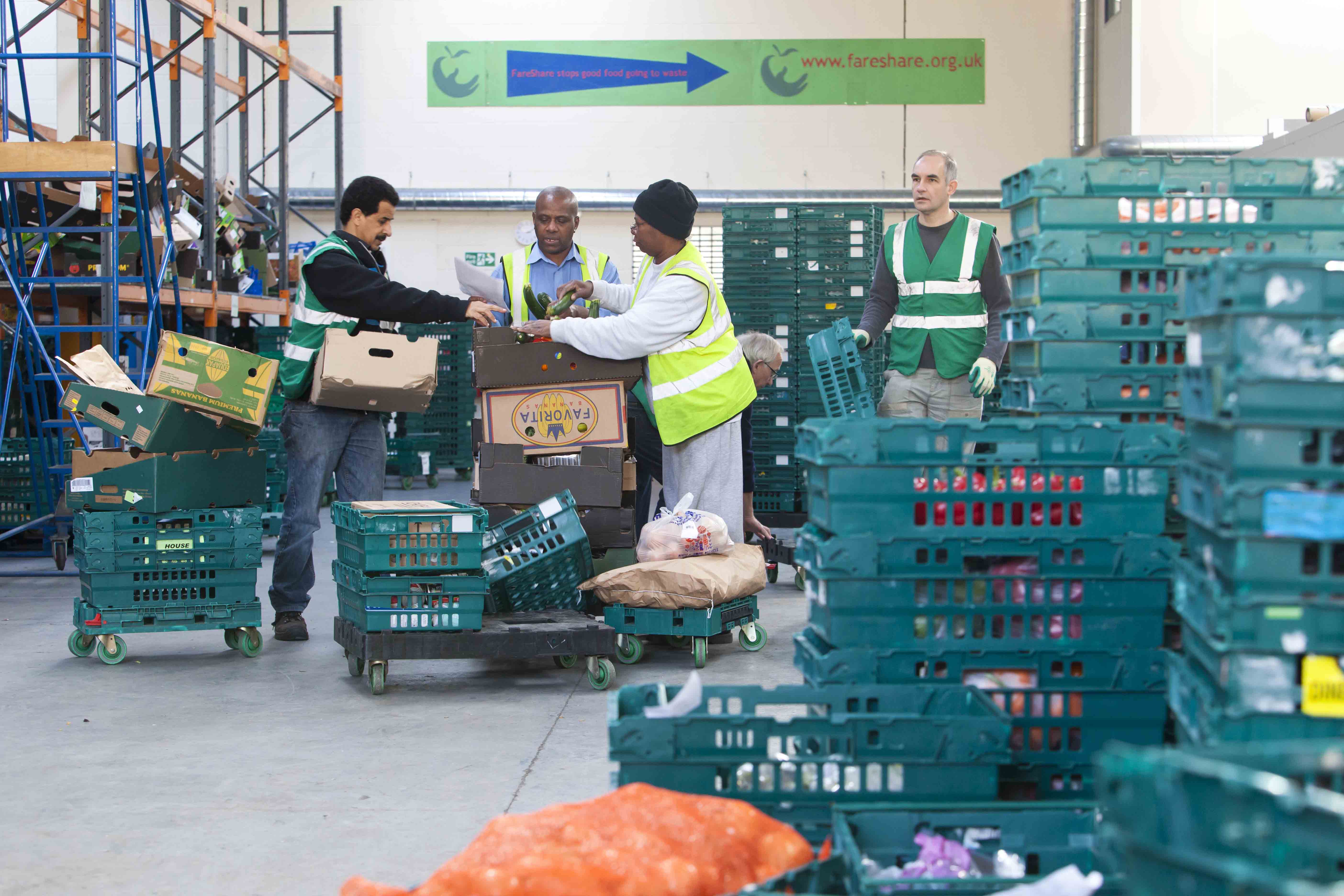 Volunteers at FareShare
What is the key reason for this success? Two things: Firstly it's down to Team Tesco. And by this I mean the frontline smiling, cheerful friendly staff, who in every store I visited made me proud to be in partnership with them. "People give to people" is the first rule of fundraising and Tesco staff proved this in spades!
Secondly the generosity of the public. Volunteers who gave their time to collect food in store and customers who donated all came together to help feed people in need. When asked in the right way the public are always generous if they see the need and benefit. Tesco colleagues, customers and volunteers, on behalf of the 150,000 people being fed each week by FareShare, we salute you!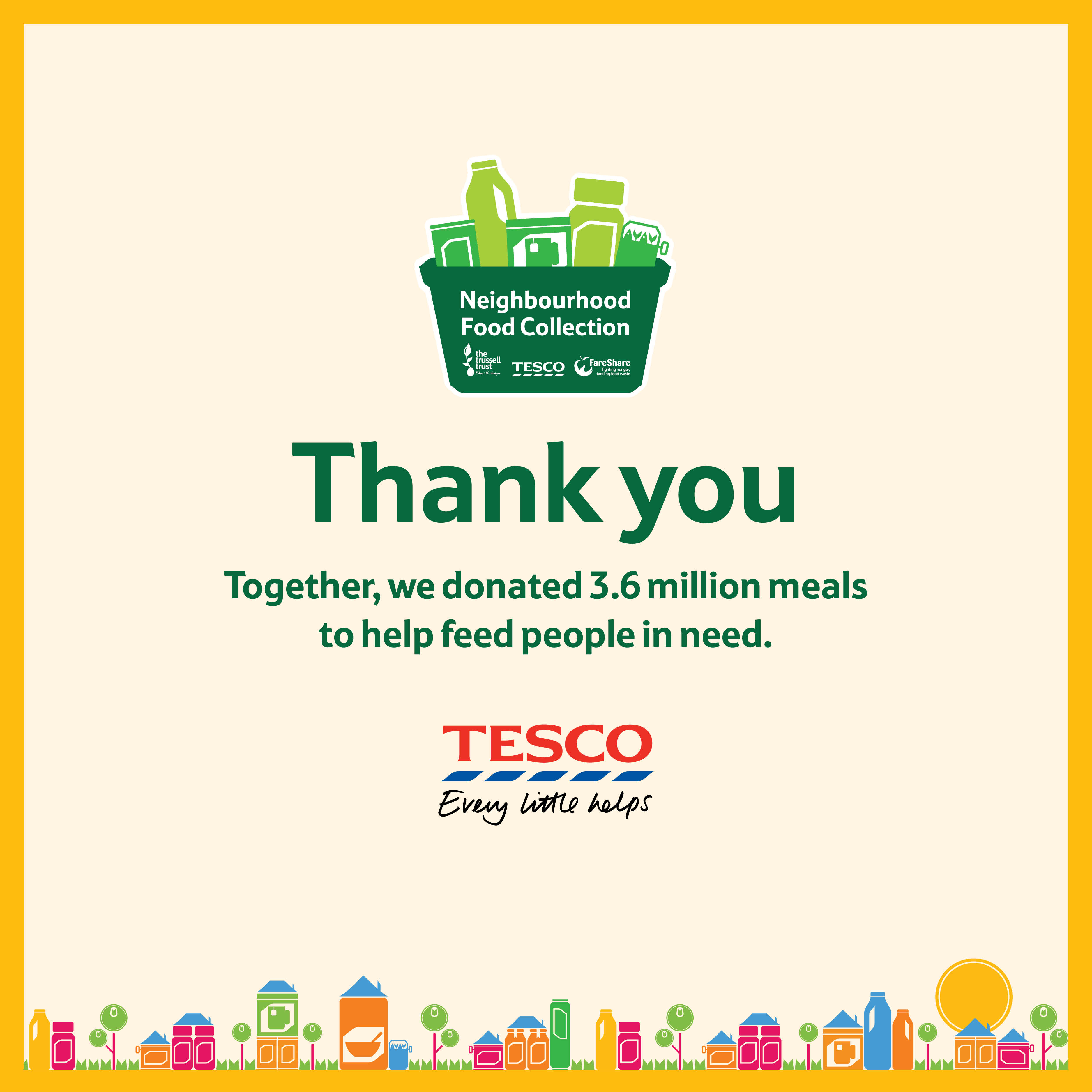 You may also like