Plymouth Flavour Find scoops up new frozen yoghurt for charity
14 August 2015
Blueberry Blast, Passion Loves Mango or Sticky Toffee Apple – which would you choose? A competition to invent a frozen yoghurt in Plymouth means a new flavour of the sweet treat is hitting Tesco shelves. All profits are going to Jeremiah's Journey, a Plymouth-based charity that offers support to children and their families who have experienced or are anticipating the death of someone special.
Having worked with children for many years at Jeremiah's Journey, I have seen how creative they can be. A plain brown cardboard box can be transformed into a beautiful, sparkling container for memories of someone special who has died. When Langage Farm and Tesco came up with the challenge for children to design a yummy frozen yoghurt – with profits donated to us, as Langage Farm's adopted charity – I knew it would be fantastic.
The competition entries were so thoughtful and innovative in their product designs, I couldn't wait to taste them! I was slightly disappointed there were only three finalists who had their ideas turned into tasters…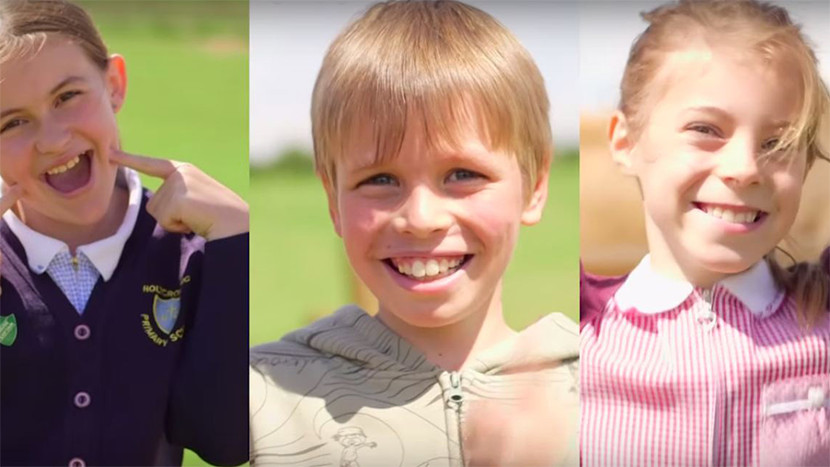 Ava, Josh and Phoebe - the finalists in the competition
My favourite bit was being in the assembly when Sticky Toffee Apple was announced as the winner. What impressed me most was the good nature and support that the winner, Josh, and two runners up , Ava and Phoebe, gave each other. They were all so proud and so they should be. Working with children who have experienced the pain of losing someone significant always reminds me that life is about having fun and grabbing opportunities.
Jeremiah, our mascot bear, will be at the official launch of the Sticky Toffee Apple frozen yoghurt at Plymouth City Council's Flavour Fest event. He is under strict instructions not to eat the entire tub of yoghurt!
What really makes my heart smile is that it involves children helping children. Taking part in this competition has produced a sweet treat that, through donations and sales, will help children facing a sad and difficult moment in their lives.
In the last year we have supported nearly 350 local children and families who have experienced the death of someone special or those children who have a parent who is terminally ill. Every penny raised will make a difference in the lives of grieving children and for that I thank everyone involved.
You may also like