Ramadan at Tesco
7 June 2016
June sees the start of Ramadan. Muslims worldwide observe this as a month of fasting, which lasts 29-30 days. With over three million Muslims living in the UK, Ramadan is an important time in the calendar for many of our customers and colleagues.
As food plays a hugely significant role, we've spent time listening to our customers' feedback and are now proud to offer a delicious range of products and meals, at great prices, in over 300 of our stores.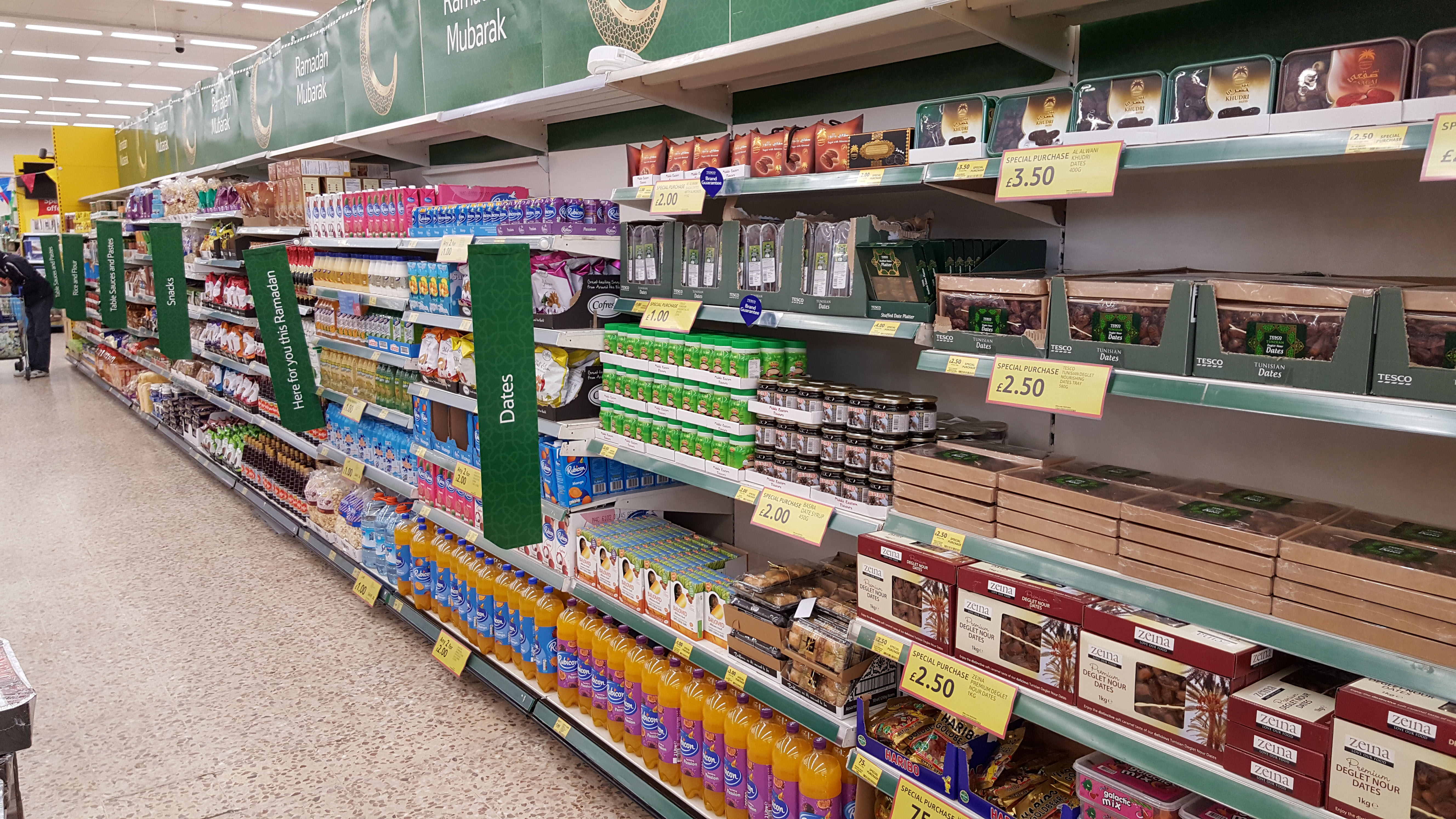 What we are most excited about this Ramadan is that we are the first multiple retailer to launch a tailored own label World Foods range which now includes over 85 lines. As part of this range we have products like own label dates sourced directly from Tunisia and Saudi Arabia, and an exclusive Persis Baklava made from mixed nuts and filo pastry. We also have introduced some new products like Nimbu Pani, which is a sweet lime water, and Punjabi cookies.
As Ramadan is associated with charity and giving, we have worked with local communities by donating over £20,000 worth of Ramadan related products, such as big bags of chapatti flour, rice and oil, to 20 Mosques across the UK to help feed those in need. Each Mosque can either use the products for their soup kitchens or donate to the local food bank.
Tesco stores are donating £20,000 worth of food this Ramadan to help feed people in need pic.twitter.com/jrAMnW0BnK

— Tesco News (@tesconews) June 6, 2016
In addition, we organised a competition for local primary schools in London to design a poster on what Ramadan meant to them. The winning design has been printed onto one of our dotcom vans which we use to deliver the donated products to the Mosques. After hundreds of entries it was hard to pick just one but in the end seven year old Sangeeta Digpal, from Tower Hamlets, won the competition and a £300 donation for her school, The Clara Grant Primary School, as well as a £100 Tesco voucher for herself.
Our stores get behind Ramadan in a big way, and we see some great displays. This ranges from putting up balloons to offering national dress days for colleagues, or offering customers samples of our range in the lead up to Ramadan. Stores also show great community spirit during Ramadan and like last year, some of our stores will be offering up areas in their car parks so that Muslims can come together and pray in one collective area. 
From all of the World Food team, I just want to wish Happy Ramadan to all our customers and colleagues who are celebrating and hope they enjoy our in store displays and products.
You may also like