Supporting veterans and reservists
11 November 2015
This week we launched further vital support for Armed Forces reservists and veterans via an Armed Forces Network and an improved offer for reservists working at Tesco. Below, former serviceman Chris Jones talks about his career at Tesco after leaving the military and the role he's played in supporting other former service personnel working at Tesco.
Tesco has placed a poppy on the front of its stores to help remember our heroes.
12 years ago, with a heavy heart, I left the armed forces. I didn't want to leave, a back injury left me with little choice. It was a devastating blow and I had no idea what to do next.
People in the military share a common language and experience and trying to move on from that world is difficult. It may be hard to spot from the outside world but the armed forces takes over your life and for some ex-servicemen and women it can be hard to move on.
I had never worked outside of the army and I had no idea what I could do.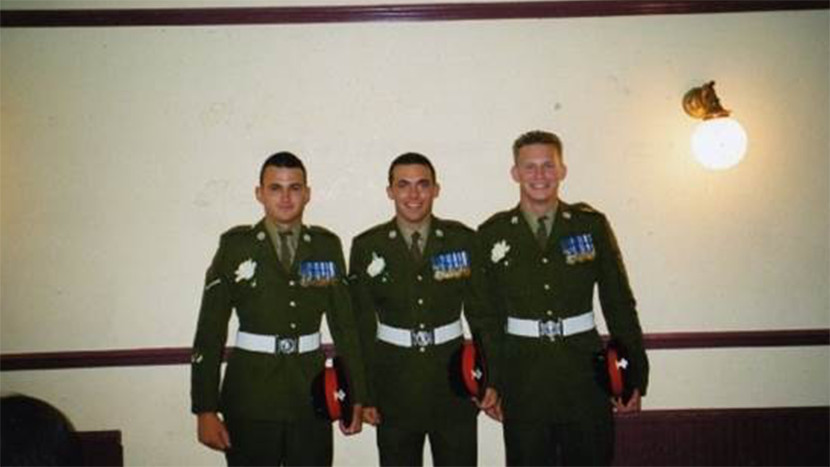 "I loved my time in the army and was fortunate enough to serve Britain in Kosovo and Bosnia."
Following an interview at the job centre, I started work on the night shift at Tesco's distribution centre in Magor.
I worked hard and a few months later I applied to be a team leader and got the job.
It was here that I came to appreciate the value of my training. The army sets you up to maximise your potential and to get the best out of you. This means being unafraid to take decisions and exercising leadership skills. Those skills were transferable and came to my rescue.
I kept going and with hard work I got promoted to manage my own distribution centre and I now look after operations at a number of our sites. I would not have been able to do this if it wasn't for my army training. I owe them a lot.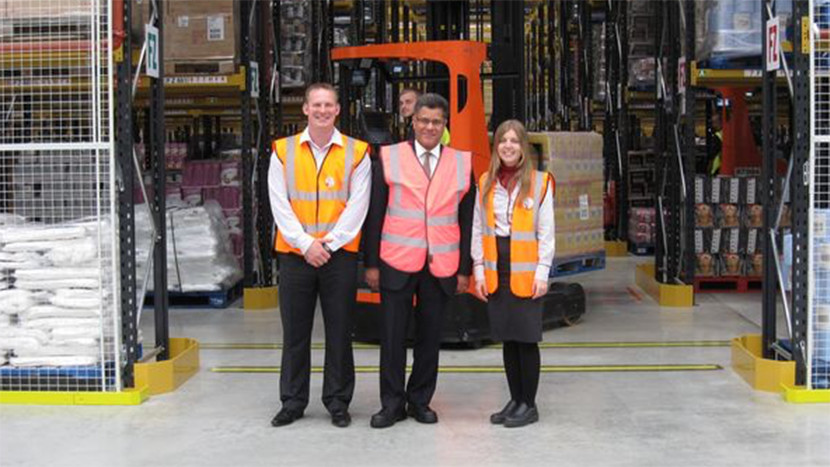 I'm on the left with some of the team in the Distribution Centre
As a manager, I have been able to help others. My colleagues; Jason, Tony, Jed, Lawford, Clare and Wayne have used their military experience to move through the Tesco ranks. They all believe their military background has been a real plus.
All of them have excelled within their positions due to the discipline, motivation, commitment, enthusiasm and integrity that the military training has instilled in them.
This week, I was delighted to help make a big announcement. We launched the Tesco Armed Forces Network. Veterans, reservist and forces family colleagues run it and help Tesco focus on supporting the armed forces community. Our aim is to help the next wave of colleagues who have called time on the military and want to work at Tesco.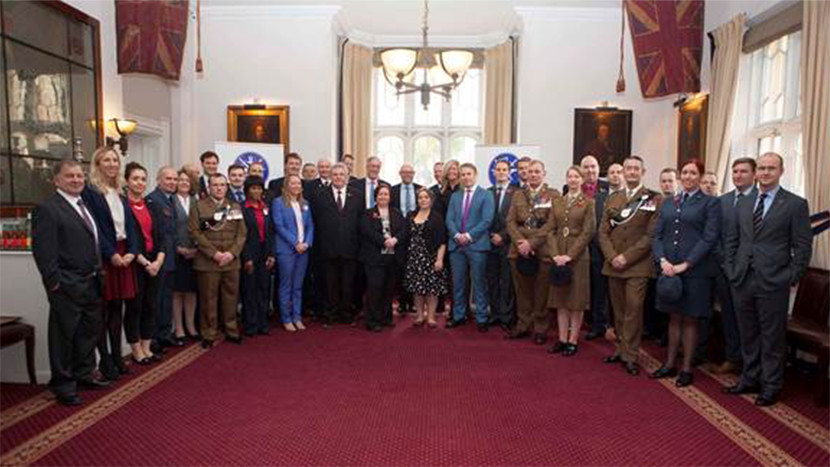 The launch of the Armed Forces Network
It was an honour to help set the network up. We will also support service leavers outside Tesco as they move from military life. I can't wait to get started.
We made a second announcement at the launch; a new, industry-leading package for our reservists. Tesco will now offer two weeks' full pay for mandatory training and an additional five days fully paid leave for additional military activities.
We've made sure that this is one of the most generous offers across the whole of retail.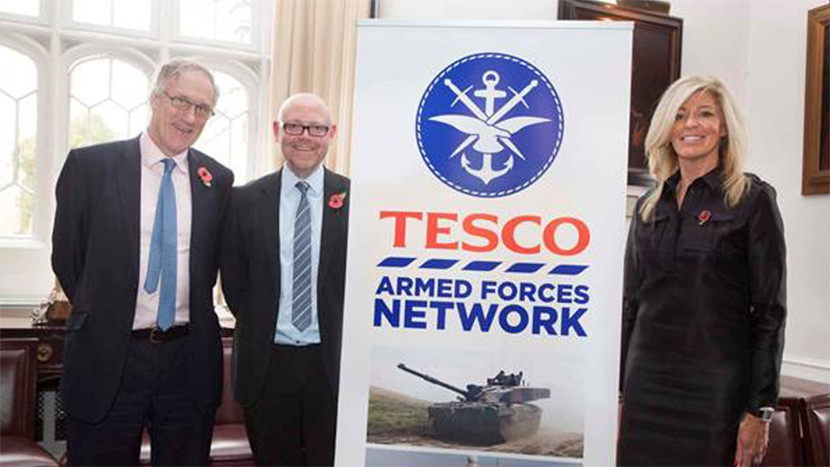 (L-R ) Reservist Minister Julian Brazier, Chief Customer Office Robin Terrell and Tesco Bank People Officer Therese Procter at the launch of The Armed Forces Network
Over the next few years, with my colleagues in The Armed Forces Network, we will look to support the Armed Forces community, with more little helpful actions.
Tesco are one of the biggest employers of serving and former servicemen and women in Britain. We owe them our support and it's the least they deserve.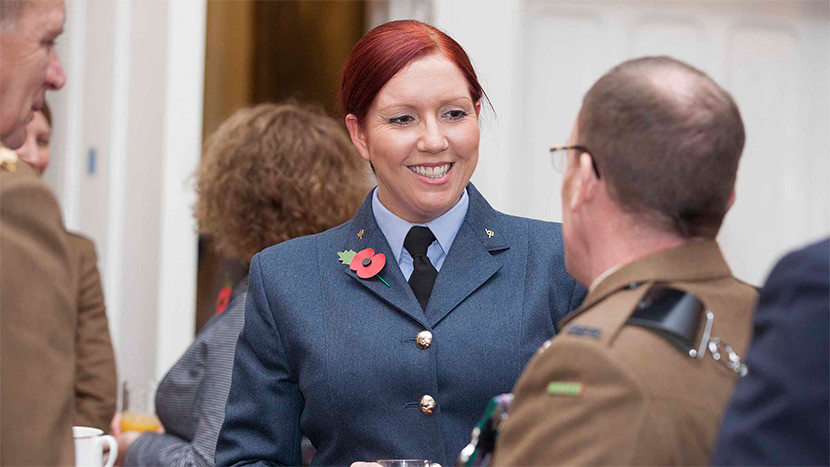 You may also like