Sustainable cheese production from Tesco supplier Wyke Farms
15 February 2017
Tesco's finest* Cheddar cheese producer shares secrets of 150 years of family cheese-making.
Over 150 years ago, my grandmother's customers were local delis and shops. She delivered the cheese by horse and cart and enjoyed a cup of tea with them, whilst discussing seasonal changes in her Cheddars. She valued that close relationship with her customers and always taught us its importance.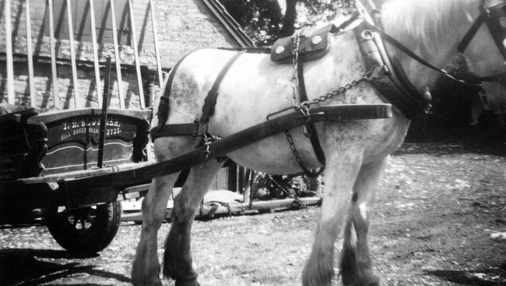 Nowadays we serve thousands of customers and deliver cheese to them in refrigerated trucks. We still maintain close relationships and share a cup of tea whenever they visit. We supply cheese to Tesco and recently welcomed their CEO Dave Lewis to Wyke Farms to help us grade some Cheddar.
We showed him that few things have changed since my Grandmother Ivy made her first truckles of Cheddar. One thing will always remain the same; my family's craftsmanship and passion for creating delicious cheese. We still use Grandma Ivy's recipe that's so special it's locked in a safe on our farm.
Although the cheese-making process isn't as labour intensive now, the traditional methods haven't been lost. Our Cheddar is still aged in wooden maturing boxes and constantly monitored by our team of Master Cheese Graders. This ensures a delicious taste and guaranteed quality. It's this commitment that's helped us win more awards than any other Farmhouse Cheddar brand.
Quality British Milk
You can't make good cheese without good quality milk. We use milk from our own family farms and source milk from other quality British dairies. My grandfather said that he would never buy milk from a farm where he wouldn't eat his tea, on the basis that if the farmer's kitchen wasn't clean, he wouldn't buy the milk. Standards today are more formally maintained and all the farms are Red Tractor Assured. This means that the milk is of the highest British standards for quality and taste.
Sustainable Farming
As a supplier of Tesco finest* Cheddar we're proud to have a heritage as rich as the cheese we make. We offer customers products which aren't just of high quality, but which are fully traceable from farm to fork. We know that every ingredient has come from a trusted quality assured source. Most importantly for us, is that our cheese is made sustainably.
As farmers, we respect the land, the animals and the environment. We believe it's important to focus on creating a positive impact on the environment and people around you. We no longer produce any farm waste. All our waste and that of our neighbours goes into our Anaerobic Digestion (AD) plant to produce electricity. I'm proud to be one of the first national food producers to make all our cheese using green energy. We also filter and re-use waste water on-site and recover heat in our factory.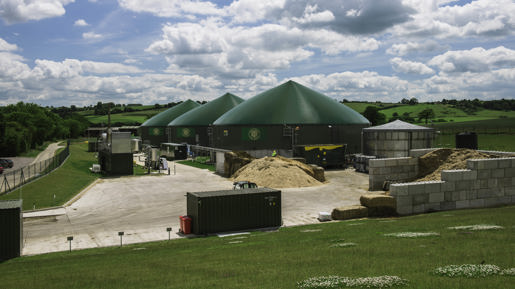 Food Waste Reduction
I believe, like every Tesco supplier, that we have a responsibility to fight food waste from farm to fork. This is the reason we take in a wide range of waste from other local food producers for our AD plant. Working with local suppliers we take apple pomace from cider making, dairy waste from cheese making and some bread waste from bakeries.
I think my grandmother would be pleased to see us talking to our customers about improving quality. As well as working with local producers to look after the environment. I guess some things aren't meant to change.
Food Love Stories
We are pleased to feature in Tesco's Food Love Stories campaign. We're passionate about the craft and care that we put into picking the very best cheese that goes on to make our Tesco finest* Cheddar. Our love of cheese has been passed down from generation to generation and makes for a Food Love Story that we're proud of.
You can learn more about Food Love Stories here: www.tesco.com/food-love-stories
You may also like