Teaming up in memory of Sophie
30 October 2015
I've had plenty of reasons to feel proud of working for Tesco before, but the last few weeks really have been eye-opening for me.
I'm delighted to report that, thanks to the dedication of Tesco colleagues, and the hundreds of stores that participated in the fundraising efforts, we've so far managed to raise a whopping £125,291.52 for Julia's House.
Obviously this is a very personal moment for me. Sophie died from a rare brain tumour back in April and I was determined not only to raise money for Julia's House because of the excellent care they provided, but also to raise awareness of the importance of respite care generally, during Childhood Cancer Awareness Month.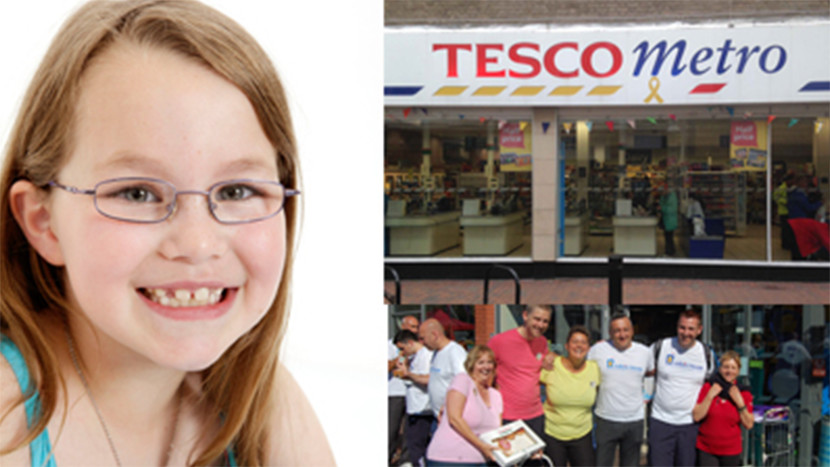 Sophie, my store sporting gold chevrons for Julia's House and me with colleagues on the route
But it's incredibly important for me to remember this as a moment for the wider Tesco team too. In no way would I have been able to raise this sum had it not been for the support and hard work of thousands of colleagues.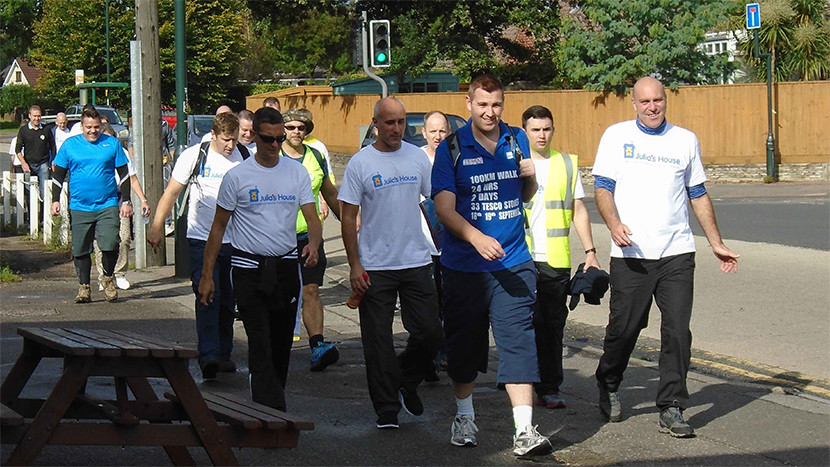 Day One – leading the happy walkers
Whether through the assistance provided by our Property Team, who helped turn my Weymouth Metro store's chevrons gold for Childhood Cancer Awareness Month, or the 33 stores that agreed to mark the route of my walk, via the colleagues who did the trek with me, or the hundreds of stores which each helped raise funds in their own way, I've been overwhelmed by this business' support behind me.
If you'd still like to donate to Julia's House, you can do so at their website here.
Or, if you'd like to read more about my charity walk back in September, you can do so here.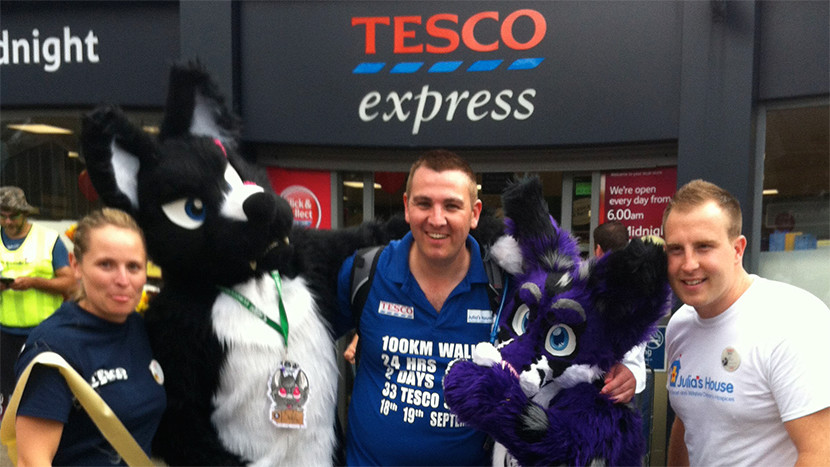 Justin with the team at Christchurch Road Fuel Express who went to town on their costumes to welcome the walkers
You may also like