From a Farm to Fork trail to a Bake-Off champion
16 June 2016
Tesco recently teamed up with the Bristol Post and our local cheese supplier, Wyke Farms, in a quest to find the best young amateur baker in Bristol. The brief: for young bakers to create a delicious cheesy bake. The prize? £5000 worth of cookery equipment for the winning child's school, to help their classmates get passionate about cooking too. And the champion… ten year old Mollie Philips, from Holymead Primary School in Brislington, who wowed the judges with her Cheesy After-School Muffins.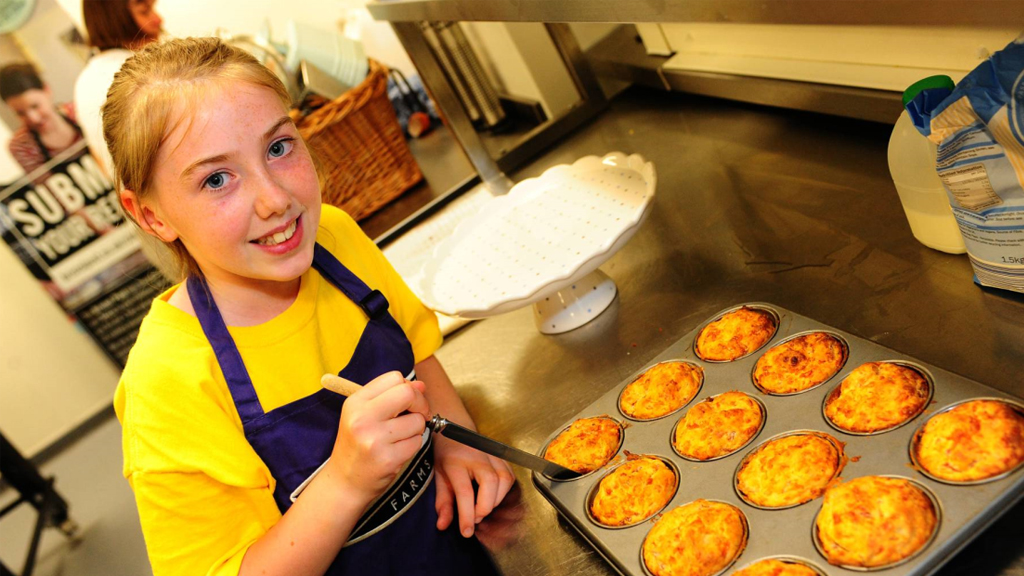 We had Food Week at school recently and we visited Tesco to take part in one of their Farm to Fork trails and find out about where they source their local foods. During Food week we also got to watch Junior Bake Off and I thought to myself 'I want to do that'.  
When I am cooking I feel like I can show people who I really am. That's why I signed up to the Cheesy Bake-Off, because I wanted to show everyone that I could bake to a top standard. Plus, I wanted to make my granny and great granny proud as they're really good cooks who have inspired me to bake.
When Richard, the Head Judge and Managing Director of Wyke Farms, announced the winner (me!), I couldn't take it all in. I was so happy. My mum says she has never seen such a big smile.
I feel really proud to win as I practiced making my muffins so many times before the live final and kept adding ingredients to the recipe to make them even tastier. I even took a batch into my school for my classmates to try, and they all loved them. 
My school is so happy that I won and want to hold a big assembly about it. My classmates came running up to me in the playground, jumping up and down.
My family have eaten so many cheesy muffins, I think they will be pleased if I move on to another recipe now that the Bake-Off has finished!
You may also like