Tesco helps communities hit by floods
7 December 2015
Colleagues from Tesco stores across flood-hit areas of Cumbria have sprung into action to help communities affected by Storm Desmond over the weekend.
Since yesterday morning, Tesco Express stores across the region have been contacting British Red Cross officials in order to hand out emergency aid and essentials. Stores have also been able to help local fire and police services with additional water supplies.
In Kendal, one of the worst affected areas, Tesco colleagues supplied several trolleys-worth of sandwiches, water, fruit, milk, bacon, bread tooth brushes, toothpaste and other essentials to hundreds of people taking refuge in the town hall. And in Bowness, store colleagues delivered bags of essentials to flood victims in Ings and Staveley.
Tesco colleagues have been at the centre of the help being provided to communities, with many colleagues staying in stores overnight to help keep stores stocked and ready for customers.
Ewan Simpson, store manager of our Kendal Express, has been at the store since 10am on Saturday, having stayed throughout the night as the rest of the management team couldn't get through. The store is continuing to support the community, including providing essentials to the Town Hall.
In Lancaster, Laura Stewart, store manager of our Express store walked over two miles through the floods to take over from the team leader who had been in store and uncontactable on Saturday night.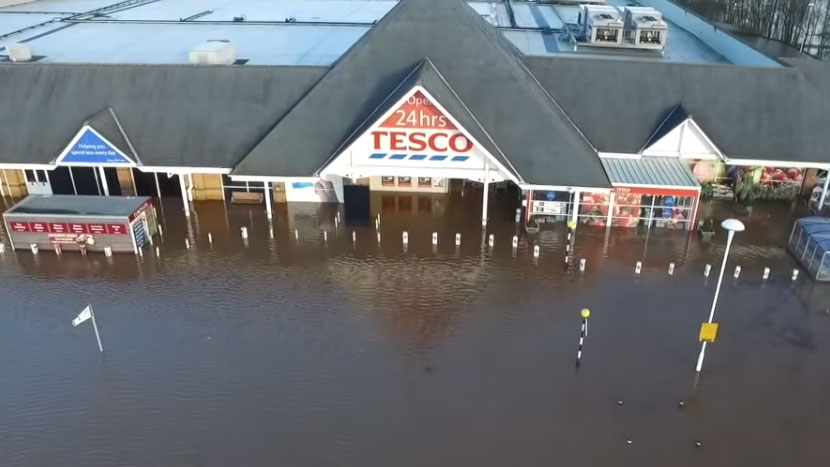 Tesco in Carlisle
The much-needed help comes as a number of Tesco stores start their own clean-up operations today. The Tesco store in Carlisle had to close due to flooding yesterday and colleagues are working hard to reopen the store as quickly as possible.
Our dotcom colleagues continue to get deliveries to customer's homes and our distribution team has managed to continue to get food and essentials through to stores, making sure that customers can still get what they want when they shop with us.
We are continuing to donate food to crisis centres and will do our very best to minimise the impact on local communities in the run up to Christmas.
You may also like