Tesco leads on human rights in supply chains
5 April 2022
We're really pleased to have maintained our leading position in Oxfam's supermarket scorecard on human rights in supply chains.
Throughout Oxfam's Behind the Barcodes campaign, which started in 2018, we have worked hard to make significant improvements to our human rights reporting and to continue our work to protect and respect the people and communities producing our products.
With the support of open and collaborative discussions with Oxfam, the campaign has enabled us to drive our agenda on human rights in a focused way, realising a number of key milestones and commitments, including:
These actions, along with our ongoing human rights strategy and workplan, helped us to increase our total score to 61% compared to 23% in 2018. We are really proud of our progress and the journey we have been on in the last few years. We are particularly proud of our efforts to ensure women are treated fairly and this has been recognised in our score increasing from 5% to 76%. We know women in food supply chains face several social and economic barriers that often prevent them from realising their full potential, but we are taking proactive steps to identify opportunities to reduce women workers' vulnerability and increase women's voices and representation in the workplace.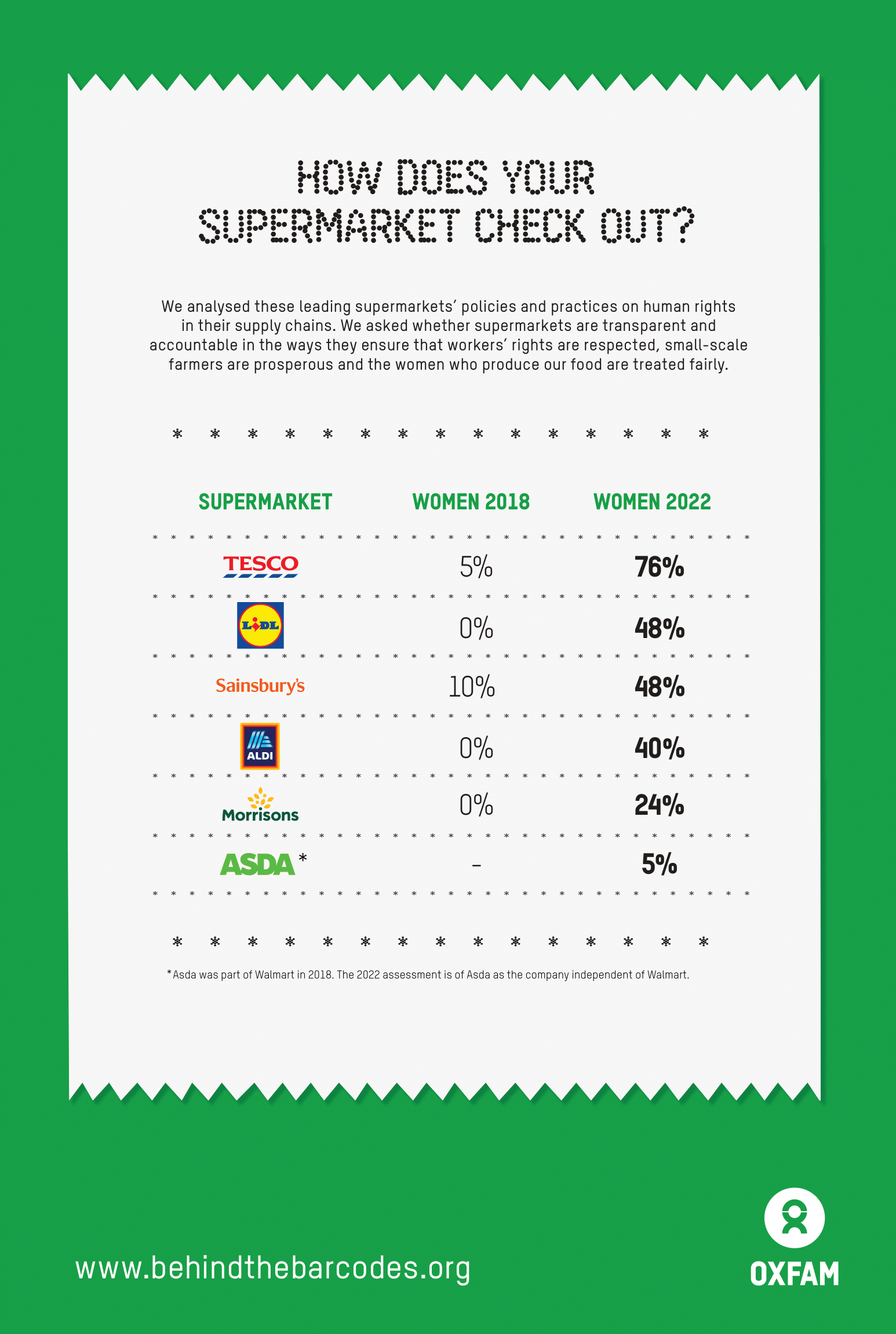 With the ongoing collaboration and guidance from Oxfam we have continued to shape our strategy and approach on human rights. But there is more to do. We remain committed to being transparent about our progress, and challenging ourselves on where we can do more, and we will continue to consult all of our stakeholders on this journey. 
Human rights issues are genuinely complex, particularly where we have longer supply chains with hundreds of small-scale farmers. In these situations, it takes the whole industry to move and collaborate, so as to understand the root causes of issues, deepen transparency, and create meaningful change. We are committed to collaborating with others to create the changes needed and challenge the whole industry to improve.
You may also like