Introducing Tesco's Little Helps Plan
26 October 2017
Today we invited campaigners, activists and charity leaders to join us and talk about how we can make an even bigger difference in the communities we serve.
I've been at Tesco just over a year now, and one of the things that's hit me most about this business is the genuine desire of our colleagues to do the right thing.
It's inspiring to see people from every part of our business going above and beyond to support good causes and help tackle wider social, environmental and economic challenges. It makes me feel proud to be part of the team.
A history of helping
When you look at our history, it's clear that this has been part of the Tesco spirit for a very long time.
Again and again, Tesco colleagues have helped to pioneer new initiatives to help serve our communities better. In the 1980s we were the first retailer to introduce a Healthy Living range of products. In 1994, we were the first supermarket to take sweets off checkouts in our large stores. In 2013, we were the first retailer to publish our food waste data. Today, we're the first and only retailer to make a commitment that no food that's safe for human consumption will go to waste from our UK stores.
Wherever you look, there's a lot to be proud of, but we know there's more we can do.
That's why today, we've invited over 70 campaigners, activists, charity leaders and policy experts to meet Tesco business leaders to discuss our priorities and how we can work together to make a bigger difference.
Little Helps Plan
To help focus our efforts and give a structure to our commitments, we've developed our Little Helps Plan. It's built out of listening to the priorities of our colleagues, customers, stakeholders and suppliers. And it continues the conversation about how we can do even more.
The plan is based on the three key areas – our people, our places and our products. It's also underpinned by the actions we take to protect our environment.
Importantly, in each area, we've set clear targets, many of which are tied to the UN's Sustainable Development Goals. This includes the target, set with 25 of our biggest fresh food suppliers, is to help halve global food waste, from farm to fork, by 2030.
We'll share our progress around these targets but crucially, we'll work in partnership with people and organisations inside and outside the business to achieve the widest possible impact.
An invitation to work together
So our message today to campaigners and policy experts is to help shape our thinking. Some of our biggest achievements started with experts, campaigners and activists outside the business. Our aim now is to step up the conversation and take our efforts to the next stage.
We're looking forward to working together to make a positive difference.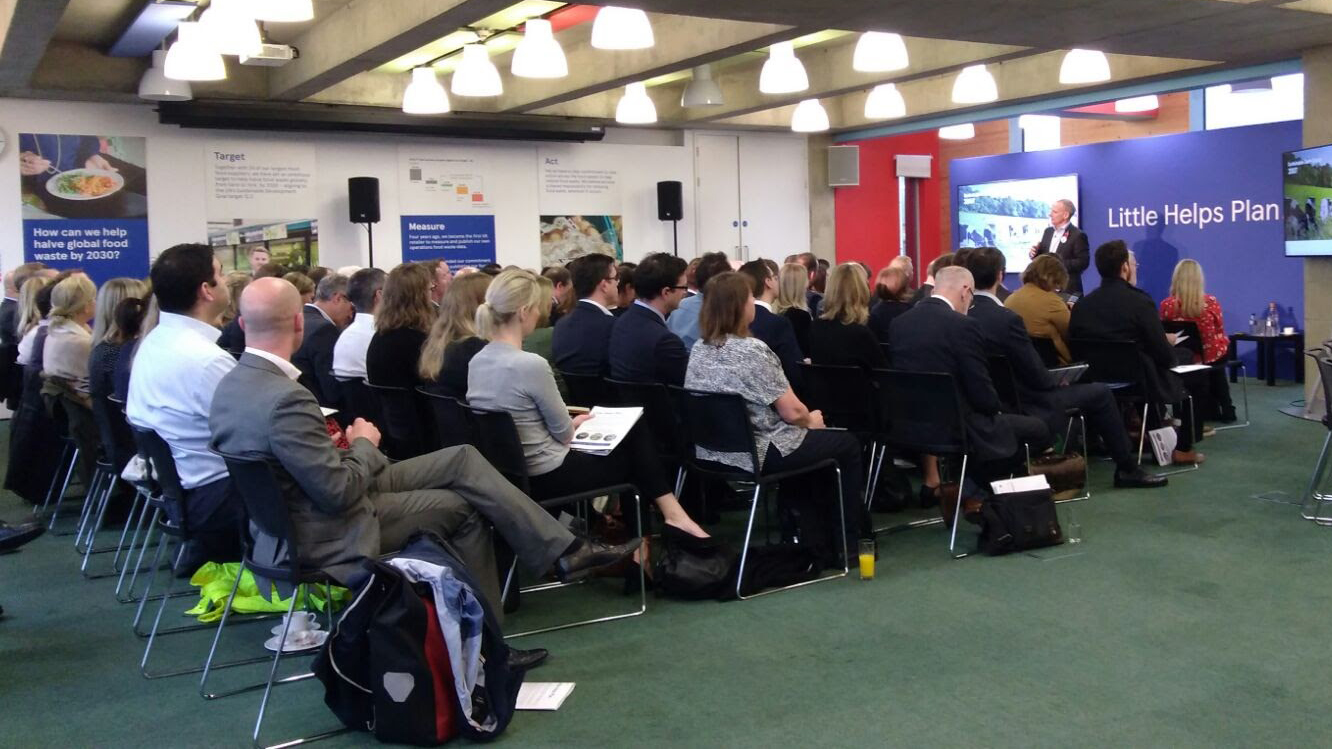 You may also like