Ten-year-old sees how Tesco makes its pears "pearfect"
4 November 2016
Ten-year-old Emily Cornish visits Tesco's ripening centre after raising her concerns about unripe pears.
With my Mum and Dad, I was invited to see how fruit is prepared before going to Tesco shops. We visited the ripening centre (Intergrated Service Solutions) in Teynham, Kent to look at all the equipment. We got the chance to do this because I wrote a letter to Dave Lewis, the CEO of Tesco to complain about their unripe pears. He responded quickly to say that he would like to invite us to their fruit factory. I was so excited!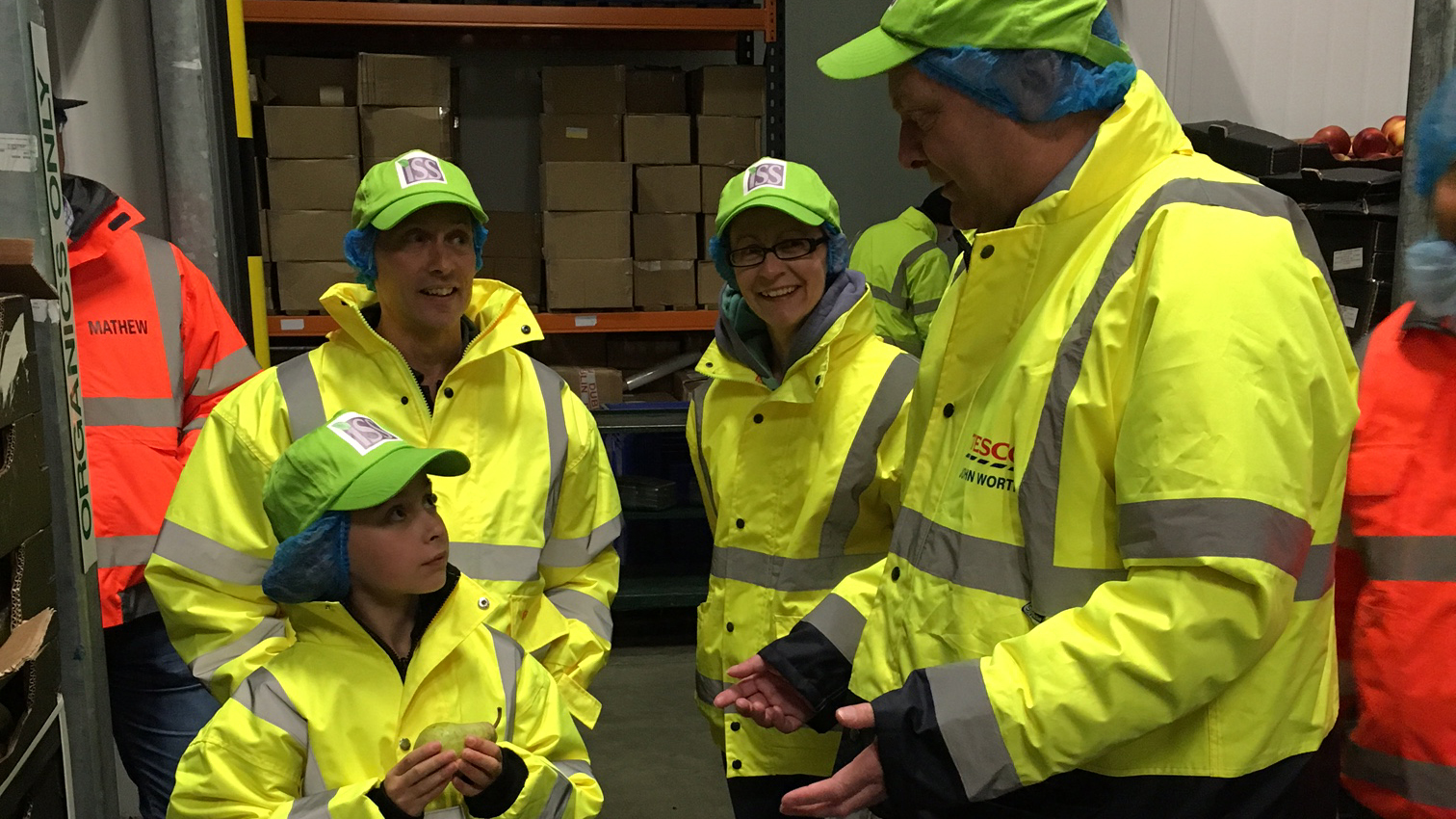 When the day came, we parked in the visitor car park and went through a special gate into the building. We were greeted by John Worth, who led us into an office where we also met Jason Perrot, Mathew Newns and Wayne Milne. They showed us a Powerpoint on how the fruit is prepared. Then, we put on high visibility jackets and special shoes. We went into a very noisy, cold room where people in forklift trucks loaded and unloaded huge lorries. Afterwards, we were shown a room with very high shelves which were full of apples and pears. I even got to taste some!
Next, we saw the machine that tested if the fruit was ripe. It drilled a hole in one piece of fruit from each pallet, and the results came up on a screen. We also saw the blueberry machine, which was my favourite part! It took a photograph of each blueberry while it jumped in the air. It looked like something from Charlie and the Chocolate Factory!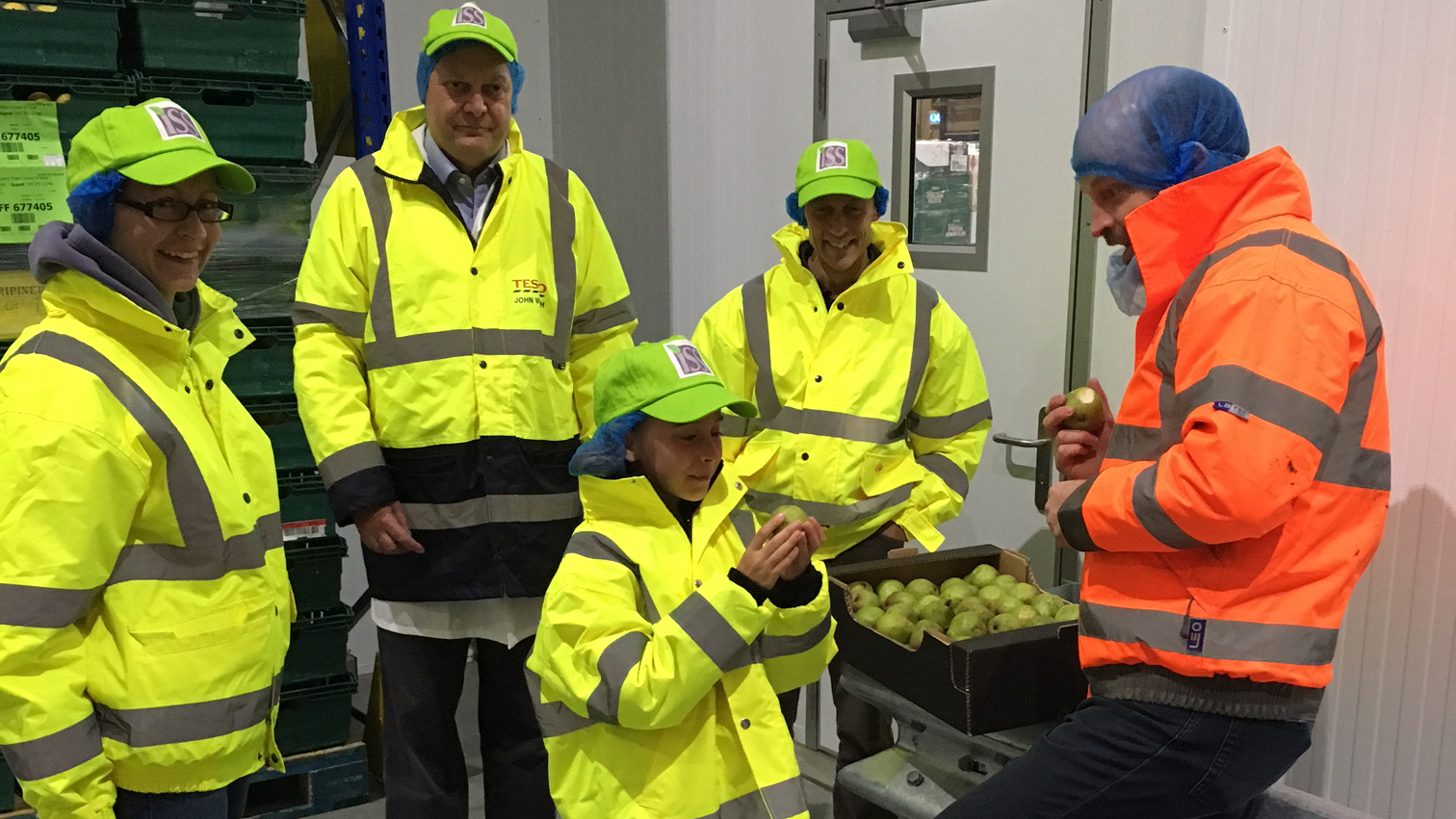 "It's always been important to me that my children eat healthily and enjoy fruit. When Emily wrote in asking about pears, I was keen to show her all the work we do. We invited Emily to help explain how the pears we sell, ripen at different times. She was interested in understanding how ripe the pears she bought at Tesco were. By showing Emily and her parents around the ripening centre, she now has a greater understanding of how much care we take to bring produce to her." John Worth - Tesco Head of Top Fruit
Finally, we went to the room where they pack all the produce. Lots was going on there. From ladies picking out ripe apricots, to the machine that puts the wrapper on packets of fruit. It was a hive of activity, and many people there smiled at me, which was nice.
I thoroughly enjoyed my day out at ISS in Teynham and I learned a lot.
You may also like