Tesco signs up to tackle mental health stigma
19 May 2016
The Time to Change Employer Pledge is a commitment made by an organisation to tackle mental health stigma and discrimination in the workplace. At present we've seen nearly 400 organisations make this commitment and we're delighted that Tesco, as one of the UK's leading retailers is now on board.
Since Time to Change began in 2007 we've seen a significant improvement in the way that people think and feel about those of us with experience of mental health problems but there is still a long way to go. This week, we've seen a real milestone moment as the Duke and Duchess of Cambridge and Prince Harry have chosen to shine a light on mental health – helping to reach even more people and start even more conversations. 
To sign the pledge organisations must have a detailed action plan in place on how they intend to tackle stigma and discrimination in the workplace. I'm really pleased to see that Tesco, a household name with an enormous reach into communities up and down the country, have created a thorough action plan that shows a real statement of intent about the direction that the organisation wants to take.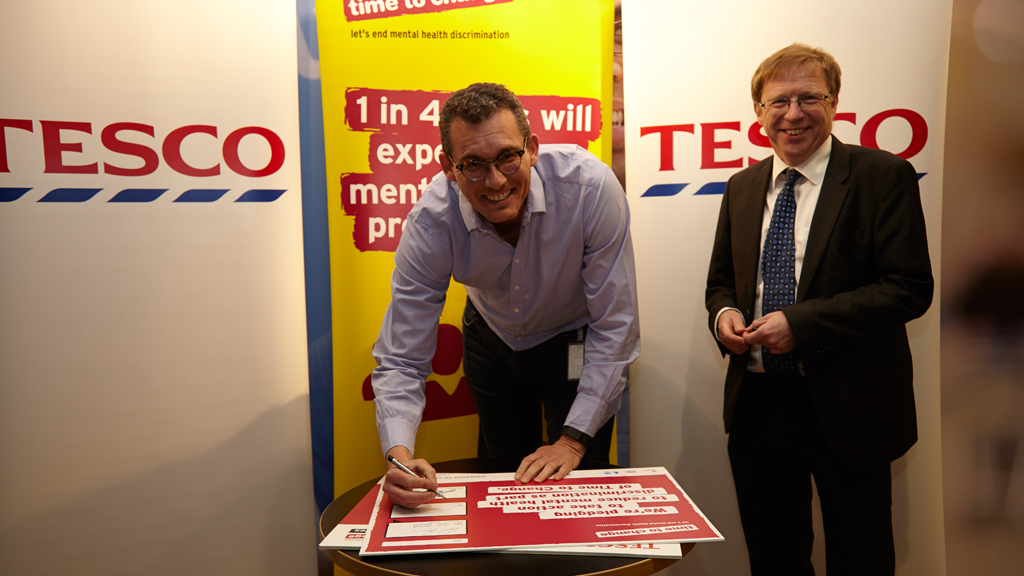 Above: Matt Davies, Tesco's UK CEO, signs the pledge
We all lead particularly busy lives and many of us are dealing with all sorts of life challenges. Right now 1 in 6 workers are dealing with a mental health problem such as anxiety, depression or stress. As part of their pledge, Tesco is offering help and support to its hundreds of thousands of colleagues that goes beyond the workplace, signposting to broader information and online resources.
As the largest private sector employer in the UK, Tesco have a real opportunity to help break the silence that surrounds mental health and improve the mental health and wellbeing of their workforce across the UK. At the signing I was joined by Billy Watson, head of the Scottish Association for Mental Health, which leads the See Me campaign in Scotland.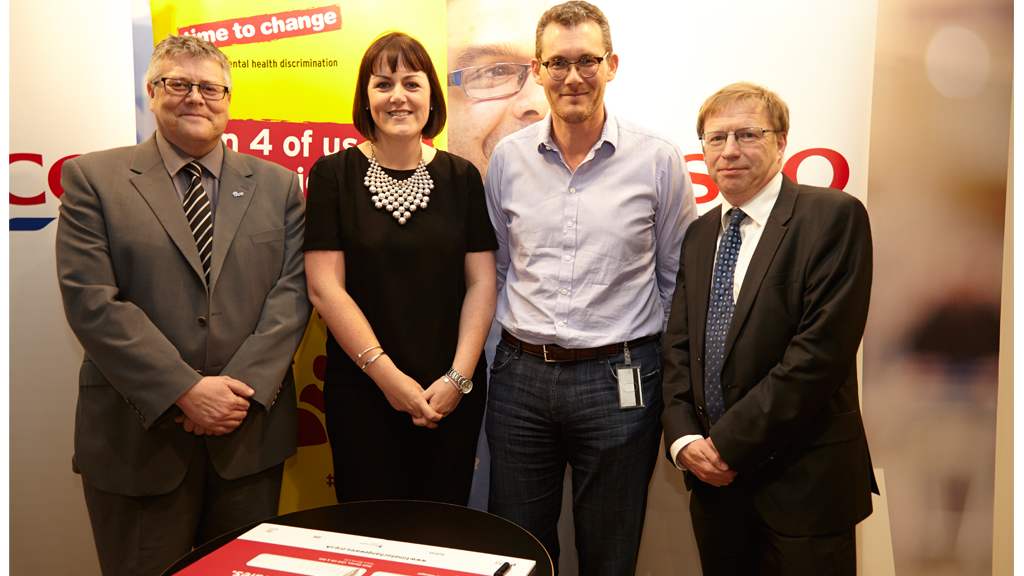 Above (L-R): Billy Watson; Natasha Adams, Tesco's People Director for the UK & Ireland; Matt Davies and myself 
By taking action, Tesco is now throwing down the gauntlet to other retailers, Tesco partners and other organisations in the supply chain, to look at their own practices and follow their lead. Any organisation that would like to sign a pledge with Time to Change can visit the website for more information.
You may also like