How tuna fish is responsibly sourced by Tesco
16 September 2017
Sourcing tuna sustainably is about more than just the catch method.
It's about the health of stocks, the impact on other marine life, how fishermen and crews are treated, and how the whole fishing area is managed.
When we first became aware of sustainability challenges with tuna, particularly around the 'by-catch' of other fish species and stock levels, as an immediate action we moved to 100% pole and line sourcing for our own label canned tuna, and tuna used as an ingredient in sandwiches and salads.*
But as we've learnt more, working closely with leading environmental NGOs, fishermen and scientists, we have understood that what matters most is that a whole fishery is managed sustainably.
Our approach
Marine Stewardship Council (MSC) certification is the 'Gold Standard' for sustainable fisheries. It uses the latest science to ensure that a certified fishery has healthy stock levels, minimal environmental impacts and effective management in place. It also involves independent checks on the traceability of the fish, from the point it is caught. We want all our fisheries to achieve this high standard.
That's why, in November last year, we updated our tuna requirements to ensure our sourcing will help drive the development of truly sustainable fisheries. This means that, as well as pole and line, we also allow sourcing of tuna caught through 'FAD-free' fishing – a type of net fishing with a lower level of by-catch – or from fisheries that are certified by the MSC.
10 months on, 90% of our canned and ingredient tuna is still caught by pole and line. 10% is now either FAD-free or from a MSC fishery in the Solomon Islands*. We have assessed these other sources carefully and are pleased to be able to offer customers tuna from these industry-leading fisheries.
We always make every effort to publish our sourcing policies online, and we made clear that we had evolved our approach to tuna sourcing on our PLC website at the time. It's important to us at that our stakeholders and customers can see our approach and policies transparently, and you can read more about our standards and practices here.
Current debate
We are aware of concerns surrounding the MSC certification of fisheries that involve both certified and uncertified tuna fishing in the same trips – you can read more about a campaign on this here. We share some of these concerns and welcome the MSC opening a public consultation on this issue. Ultimately we will continue to focus most on ensuring that all our wild fish – not just tuna – is sourced from fisheries that are fully sustainable. We will continue to work with our suppliers, NGOs, scientists and governments to help achieve this.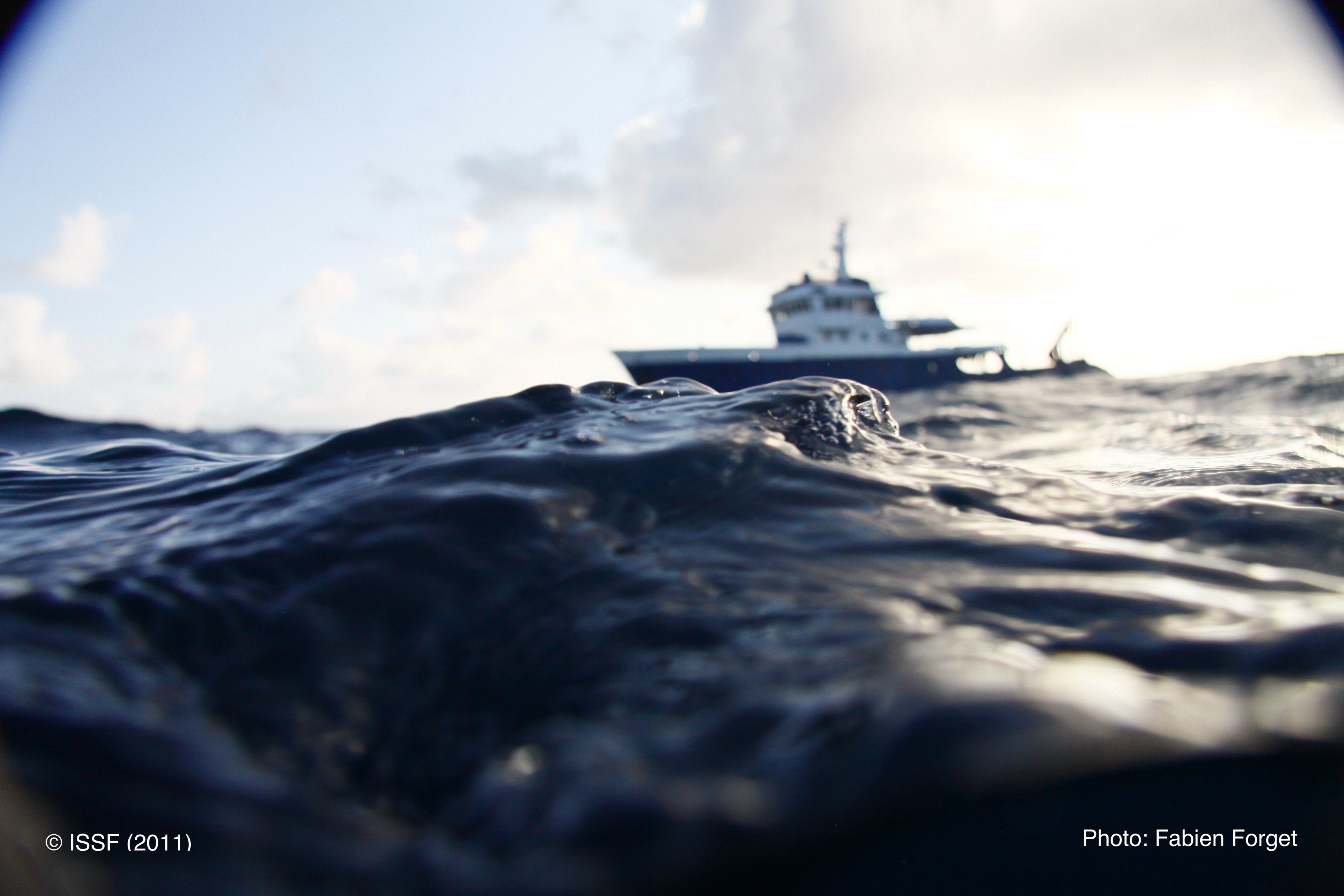 When it comes to sourcing our tuna, we really care about four things:
Stock levels
Tuna is an important seafood commodity as well as a critical component of the marine ecosystem. We want to ensure that future generations can also enjoy this healthy and affordable source of protein.
We sell Skipjack tuna in tins and in other products containing tuna such as salads and sandwiches. Skipjack is the most abundant commercially traded tuna species across all the oceans. Skipjack swim with other types of tuna so we have to monitor the stock levels of other species such as Yellowfin and Bigeye tuna in case the fisheries we source from are having an impact on them too.
Impact on other marine life
In addition to stock levels, another key consideration is the impact that the fishing has on the marine environment. All fishing methods have an impact, but it is crucial to ensure that these are minimised.
We are well aware of the potential impacts of drifting FADs - man-made structures with hanging nets that float in the ocean to attract fish. Although these floating FADs can make tuna fishing more efficient, without careful management they can lead to high levels of by-catch and overfishing. That's why Tesco branded tuna is not caught using this method.*
Supporting the effective management of fisheries
Our ambition is to ensure that all of the tuna we source, irrespective of the fishing method, comes from fisheries where stocks are healthy, environmental impacts are minimised and effective management is in place. We see the MSC standard as the most effective way to provide this assurance. However, we recognise that we also need to work with the governments and international bodies that manage tuna fisheries globally to ensure this happens.
Treating our fishermen fairly
Ensuring that fishermen are working safely and treated with respect is extremely important. We carry out checks on working conditions in the fisheries we source from to ensure best practice. We carry out regular risk assessments, and speak directly to fishing boat crews so that we can be sure of their well-being. There's more still to do, so we are working with our suppliers, other retailers and NGOs to help improve standards. 

Our sustainable seafood range
We now source over 120 MSC eco-labelled products, up from only 16 just 18 months ago, and our fish counters were awarded MSC Fish Counter of the Year this year for having the largest range of certified sustainable seafood.
Our work on fish follows a series of measures we've taken that are designed to help build trusted and transparent partnerships with our suppliers and make sure more of our quality products are sourced sustainably.
We will continue to focus on ensuring sustainable fish is available for our customers not just now but long into the future.
*Refers to Tesco's sourcing policy in the UK and Ireland.
You may also like