Former weightlifting world record holder is helping Tesco's health and safety
20 January 2017
Former weightlifting world record holder, Davy Snowdon is helping Tesco colleagues to reduce manual handling incidents.
I've spent most of my life in the weightlifting arena. I wanted to dispel the myths long associated with lifting and handling. I looked at the history of weightlifting and coaching, dating back to 1675, and the science behind it. By teaching the best ways to lift, we can help to lower the risk of physical injuries in the workplace.
I set up Pristine to use my skills to train others. I wanted to share with people how subtle changes in the ways we work, could help them better look after their body.
The science of manual handling
In 2009 Tesco asked me to develop programmes that would help reduce workplace injuries. Working with Tesco's Distribution Safety Risk Manager, Simon Pritchard, we created an end-to-end programme. This included a range of bespoke initiatives and several work place video explainers. I would demonstrate the scientific way to approach manual handling. These were also accompanied with guides and workshops.
Reducing personal injury
It was fantastic visiting the distribution and fulfilment centres and meeting Tesco colleagues. I wanted to make the video sessions fun and memorable. It's always rewarding to see the buy-in from Tesco colleagues. Every year we try to bring something new and exciting to the training, which is important and can dramatically reduce the risk of personal injury. People are more likely to remember these messages if they're presented in a fun and inclusive way.
It's rewarding working with Tesco. In an independent study on the principles I brought to industry, the results showed that using the techniques, could reduce the pressure on the body by over 70%. It could also reduce the risk of injury by over 90%.
Huge reduction in workplace injuries
Since starting this programme Tesco has seen year-on-year reduction in manual handling incidents. There's been outstanding results across its distribution centres, with an incredible 60% reduction in workplace injuries over a six-year period. Over 18,000 Tesco and agency colleagues have received Pristine training.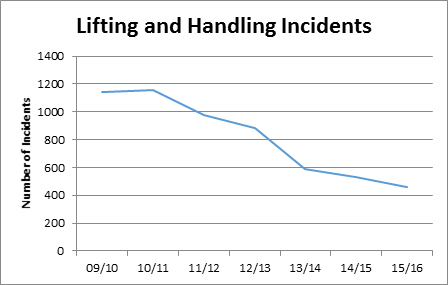 I continue to work with Tesco in creating training solutions for colleagues.
You may also like