What does Fairtrade mean for the farmer?
3 March 2016
Julian, a Brazil nut farmer from Bolivia, shares how Fairtrade has helped transform his livelihood and given future generations opportunity.
From this week, Fairtrade Fortnight aims to highlight the challenges small-scale farmers face. Although I live in the Amazon rainforest in Bolivia, when I get up at 3am Bolivia time it is 7am UK time and I'll be thinking of people enjoying a Fairtrade breakfast as part of the Sit down for breakfast, stand up for farmers campaign.
I gather Brazil nuts for a living, alongside my fellow co-operative members. My co-operative – COINACAPA – is part of a worldwide collective of nut farmers and we own 44% of Liberation Foods. This means that we are better able operate on a level playing field, with access to market opportunities to help our co-operatives and communities.
We at Liberation have supplied Tesco with Fairtrade Organic Brazil nuts for nearly ten years now; it's a great long term partnership. Thanks to regular, reliable, sustainably priced purchases and a Fairtrade premium over the years, we have invested in our businesses, communities and families.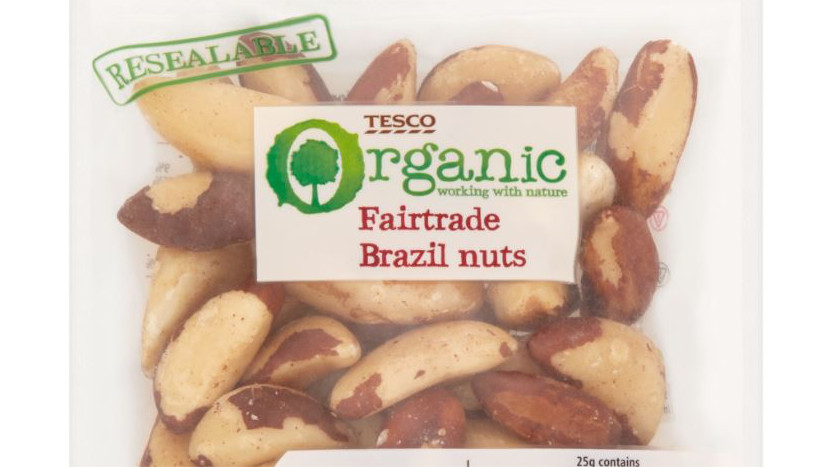 Julian supplies Fairtrade organic Brazil nuts to Tesco
So what does Fairtrade mean for me? It ensures decent payment for our hard work. Being part of Liberation Foods brings a sense of empowerment and equality of opportunity. It's this opportunity that helps liberate not just our livelihoods but also our children's – the future generation. I live with my wife and four grown up children. We have a better house and education thanks to Fairtrade sales. One of my children now attends university, which would have been impossible ten years ago.
The premium we get paid has helped to improve housing for many gatherer families and we are very thankful for that. We have also used Fairtrade premium funds to improve the quality of our produce and the efficiency with which we can deliver it.
As long as small-scale nut gatherers make a good living, we keep the cattle-ranchers off our precious patch of rainforest – doing our bit to preserve the precious environment in which we live. Organic farming and conserving the environment are my passions and my main motivation in life beyond taking care of my family.
Thanks to Fairtrade, we small producers are beginning to enjoy secure, sustainable livelihoods and plan for the future – now that is truly liberating.
Happy Fairtrade Fortnight.
Find out more about Tesco and Liberation nuts below:
You may also like