Meet Tesco's Director of Plant Based Innovation
18 January 2018
Whether you're vegan or not, meet the chef behind our exclusive 'wicked' food range. Unleashing the mighty flavour of plants like never before.
When I first came to Britain I was really surprised how few options there were for someone seeking to eat more plant based food. Literally all I could eat was a falafel wrap in most cases, and coming from Portland, Oregon in the United States, I had been spoiled with lots of options and restaurants. Some of the best were from regular restaurants embracing 'vegan' as just good food, and not segregating it as it's been done so much in the past.
There are many more plant based products available in the US. Having worked on a lot of them in my time as Global Chef at Whole Foods Market, I felt I had the inside scoop on the direction things were going.
Now I'm in a new role, partnering exclusively with Tesco as Chef Director of Plant Based Innovation. It's hands-down the best thing I could do to bring more plant based foods like Wicked Kitchen to the mainstream. It's epic! Tesco supplies me with the best resources and ingredients available. I get to develop the most amazing, quality-driven, plant based fresh food line in the world. Unleashing mighty plant flavours to the masses. I love that saying!
A third of the population identifies with wanting to eat more veg so it shouldn't be a surprise the whole range is developed with everyone in mind. That's the biggest difference between this and other ranges out there. We're setting the standard for what's to come. Unlike any other brand, I know we deliver the boldest, punchiest, highest quality, most crave-able flavours possible! All for wicked affordable prices. The care and innovation in all these dishes are exactly what people have been missing from convenient grab and go and ready to heat foods.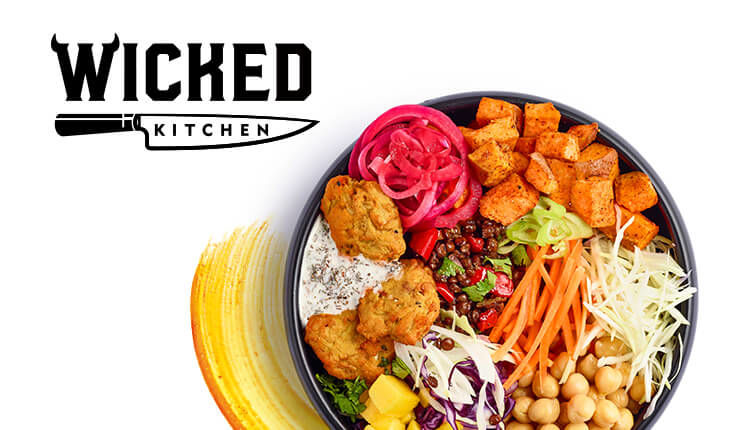 Being someone that doesn't eat any animals, I can finally eat every dish in a single range. Anyone doing Veganuary now has our full support, with an option for breakfast, lunch or dinner, helping make this an easy meal solution.
Our opening menu consists of 20 incredible items to choose from, with much more in development for the next phases. It's pretty easy to make the choice to eat more vegetables when there is a range like this.
Wicked Kitchen provides people with the tools to embrace plant based food more easily than ever before. I think of Wicked Kitchen as the gateway to health and wellness because we make it dead easy to eat more veg when it's downright delicious.
The feedback on the range has been amazing. I'm overwhelmed about all the positive messages coming in and we're so excited to be able to offer such a range of quality foods. My social media is going bonkers!
We've only just begun and over this next year, we'll be developing foods and expanding the menu offering. We'll be keeping seasonal ingredients in mind and listening to customers' wants and needs. I'll be taking much more of an active role in supporting Tesco's commitment to identify and increase plant based options both in store and online. Expect more delicious surprises in the near future.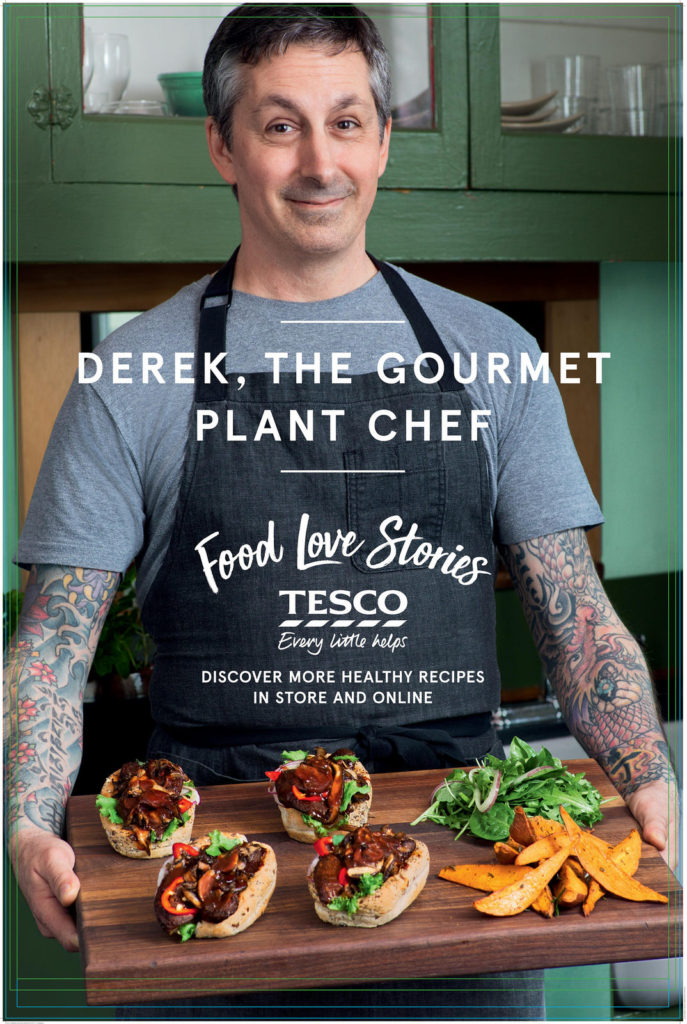 You may also like