Holly and I serve Tesco's customers a little better every day
3 December 2016
International Day of People with a Disability: Tesco colleague Luke Ryan shares his story about what it's like to work with a disability.
I work in King's Lynn Extra as a Customer Assistant. I'm 28-years-old and have a medical condition called Neurofibromatosis Type 2 (Nf2). 1 in 33,000 people have the condition, which causes benign tumours to grow on nerves. These tumours affect hearing and balance, causing deafness over short or long periods. There's no known cure for Nf2.
I'm completely deaf in my left ear, with less than 50% hearing in my right. This is because I've had a tumour removed from the left side of my brain. I've been having chemotherapy for 5 years as I fight to keep the hearing I've got in my right ear. I joined Tesco in 2004, when I was 16, as a Customer Assistant. I've worked in varied roles across my store and I'm also a workplace union rep.
Holly my hearing dog
My job is challenging, but I get great support from my hearing dog Holly. I got her from the charity Hearing Dogs for Deaf People in May, after a two-year wait. Holly alerts me to sounds I can't hear, like a colleague or my six-year-old daughter calling for me. Holly hears my alarm clock in the morning, a knock at the door or danger sounds like a fire alarm.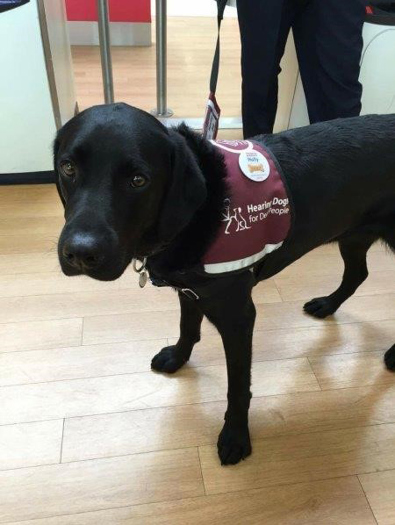 Working at Tesco with a disability
On the whole, people are accommodating about my deafness. Holly brings a smile to everyone's face - whether they're a colleague or a customer. I've worked with many of my colleagues for years as my hearing deteriorated, so they understand my needs. My team are more like family than co-workers.
Working at Tesco with Holly is fun. She's a popular co-worker. I'll step out do something on my own and return to find Holly surrounded by people, lapping up attention as she chomps on the treats they've given her.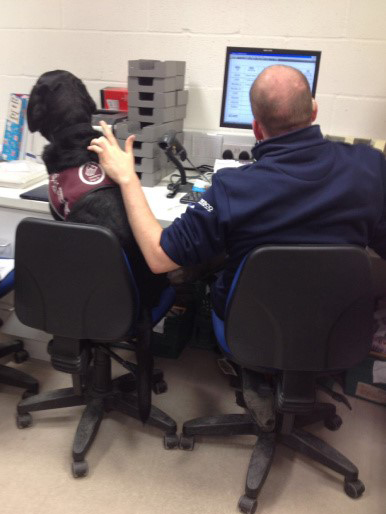 International Day of People with a Disability
This Saturday is International Day of People with a Disability. Tesco has a great policy of supporting colleagues with disability and I'm proud to work for them. The company understands that our life experiences can benefit other colleagues and our customers. Tesco is an equal opportunities employer. I encourage anyone with a disability who is looking to join a dynamic business, that treats all colleagues as assets, to come and work for Tesco.
Understanding all abilities is important to me, my colleagues and Tesco. Look out for Holly and I when you visit our store. She loves the attention and we both enjoy meeting new people.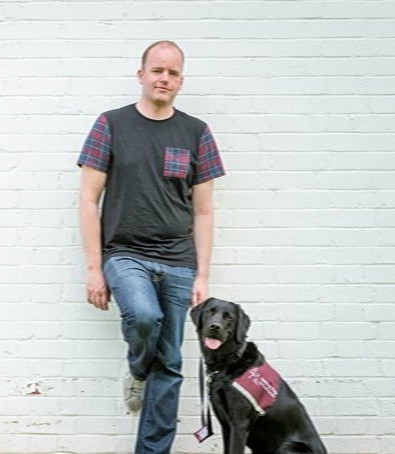 You may also like