Being a great employer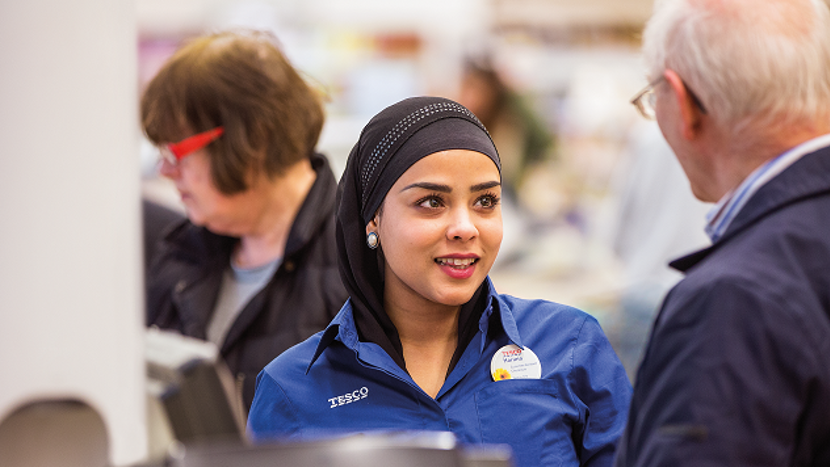 Why it matters
Our colleagues serve our customers and distribute our products every day. It really matters that we give them the greatest possible support to do their work and develop as individuals. We want all our colleagues to be proud of what they achieve and feel supported to put customers first in everything they do.
Our approach
Over the last year our business has gone through a significant restructuring and, wherever possible, we have tried to make sure that colleagues are the first to know about any changes which will affect them. This commitment to be open and transparent will continue once the transformation process is complete.
In addition, we have worked hard to do everything we can to support colleagues and offer expert advice as they face changes to their roles and the organisation. In those cases where we have had to unfortunately close stores, we have tried where possible to find another position for them in an alternative store.
Despite the challenges, we have continued to expand our training programmes to help colleagues understand our compliance policies, grow their knowledge and develop their skills. An example of this is our training programme around the new Code of Business Conduct, which was rolled out to all colleagues at the beginning of 2015.
Our performance
Percentage of managers, directors and business leaders that have worked their way up within the business
Percentage of Group colleagues that are on development/training programmes and percentage change from previous year                       
| | |
| --- | --- |
| 2014/15 | 7.3% |
| 2013/14 | 6.2% |
Percentage of colleagues that recommend Tesco as a place to work and shop     
| | |
| --- | --- |
| 2014/15 | 70% (work) |
|   | 77% (shop) |
Percentage pay gap between male and female colleagues (UK)
Percentage of Group colleagues who are female (Board, directors, directors and managers, everyone)                             
|   | 2014/15 | 2013/14 |
| --- | --- | --- |
| Board of Directors: | 23%* | 27% |
| Senior managers – Directors | 24% | 22% |
| Senior managers – Directors and managers | 31% | 30% |
| All employees | 57% | 57% |
* This does not take account of recent changes, since year end, to the makeup of our Board. 
UK colleague retention
UK colleague turnover
Health and safety                                                                                               
Number of customer injuries that have resulted in the person being taken to hospital:
UK
579
CE
201
Asia
292
Number of colleague [retail + distribution] injuries that have resulted in lost time (more than 3 days) or fractures:
Retail
Distribution
UK
1,367
172
CE
2,696
206
Asia
213
20