Tesco in the community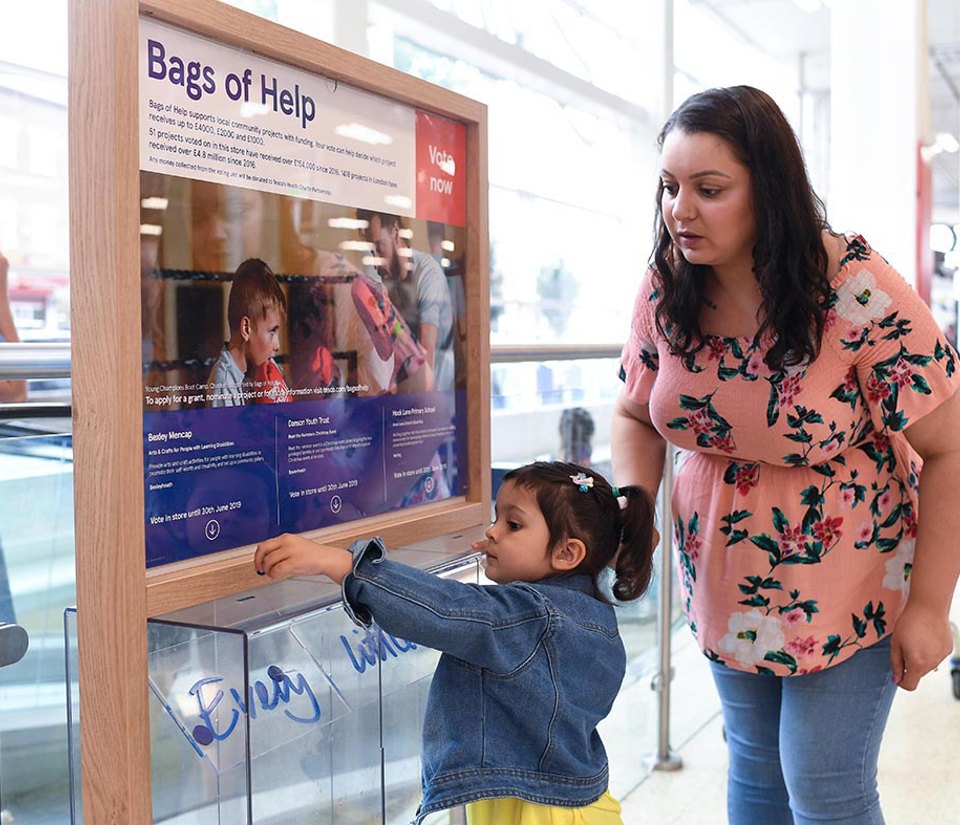 Playing our part
Our stores are at the heart of the communities they serve. The scale and reach of our business means we can make a significant difference to the lives of thousands of people through our community work. Whether it's donating emergency supplies through our partnership with the British Red Cross, holding the UK's largest ever food collection, or providing millions of meals from surplus food to feed people in need, we are proud to play an active role in supporting community and local organisations across the UK.
Supporting communities through COVID-19: A £30m package of support
In April 2020 we announced a £30m package of support for communities dealing with COVID-19. Building on our five-year partnership with FareShare and the Trussell Trust, we're donating an additional £15m of food for distribution to community groups and food banks – on top of the £3m of food we already donate each month by redistributing surplus food. Since 2012, we have provided more than 50 million meals to charity groups. We are supporting the British Red Cross as it continue its vital work, and are helping more than 4,000 charities – working with some of the most vulnerable in society – through the first round of donations from our re-modelled Bags of Help grants scheme. We are also proud to partner with SalutetheNHS.org, donating all the food for one million food parcels for frontline NHS workers.
More information on our response to COVID-19 is available here
Bags of Help
28,000
Projects funded to date
£84,000,000
Donated to fund community projects
608,000,000
Votes and counting
Community Food Connection
8,000
Charities and community groups
1,000,000
Meals donated each month
63,000,000
Meals donated so far