Find out more
About innovation at Tesco
Tesco has a long history of innovation; we have always looked for new ideas to ensure we anticipate and respond to our customers' changing needs. Today, we continue to seek new partners to help us develop scalable, long term opportunities, in areas that may even be currently unknown and unmapped. Our teams bring specialist knowledge and experience and work with innovators to explore, develop and nurture ideas – making them a reality.
Below are some examples of our work:
Partnering with Manna
groceries by drone
.
We are always looking for ways to help customers get what they want, when they want it. Partnering with Manna, we are excited to be trialling drone delivery of grocery items to customers living in and around two towns in Ireland, Oranmore and Balbriggan.
Customers can place an order through the app and receive it in a matter of minutes delivered by drone from their local store – transforming those last-minute shops for urgent items or missing ingredients for a recipe. The service, as well as being convenient for customers, is also considered quieter, greener, faster and safer than alternatives.
The drones are even capable of flying in rain, moderate wind and all temperatures and Manna is working closely alongside the Irish Aviation Authority on this trial. 
This partnership puts both Manna and Tesco at the forefront of scalable delivery using drones.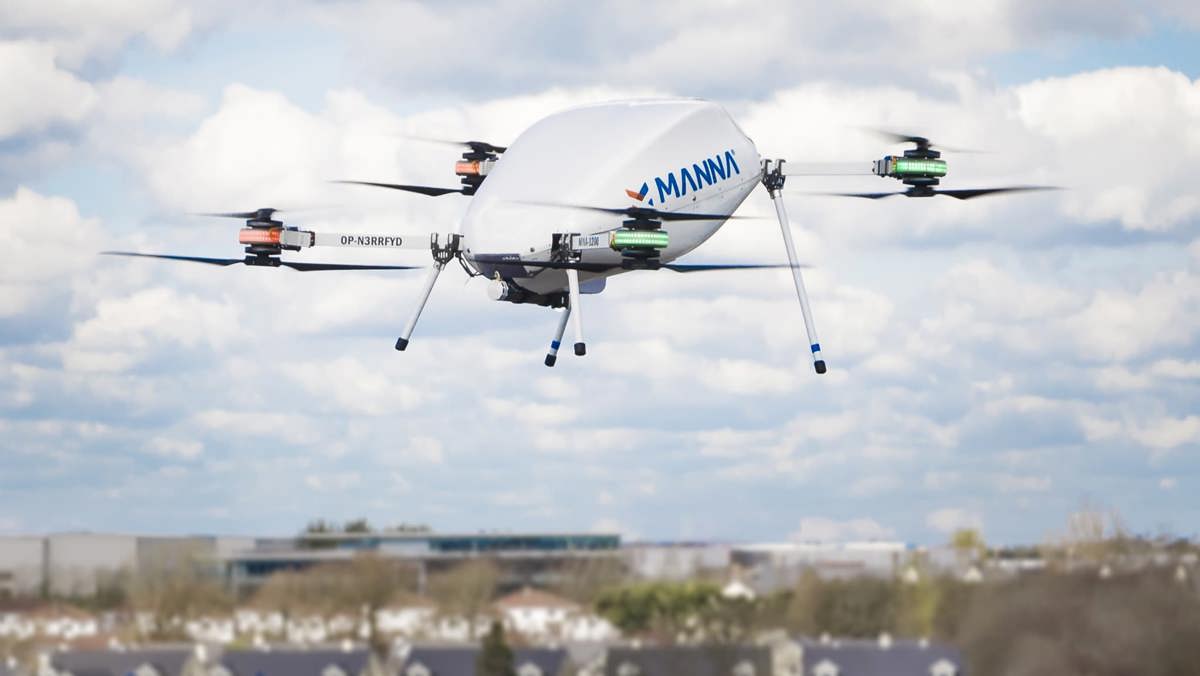 Turing
using AI to transform product development
.
Turing is an exciting tech start-up and our partner as we explore using Artificial Intelligence in product development of our Own Brand products.
Turing's solution allows us to develop products in real time, accurately predicting customer appeal, based on multiple sources, allowing for much quicker feedback than traditional product development methods. Ultimately the aim is to serve customers with better products, faster and more cost effectively.
Initial trials are promising, and we are excited to develop the partnership and explore how AI can become part of our wider suite of product development tools.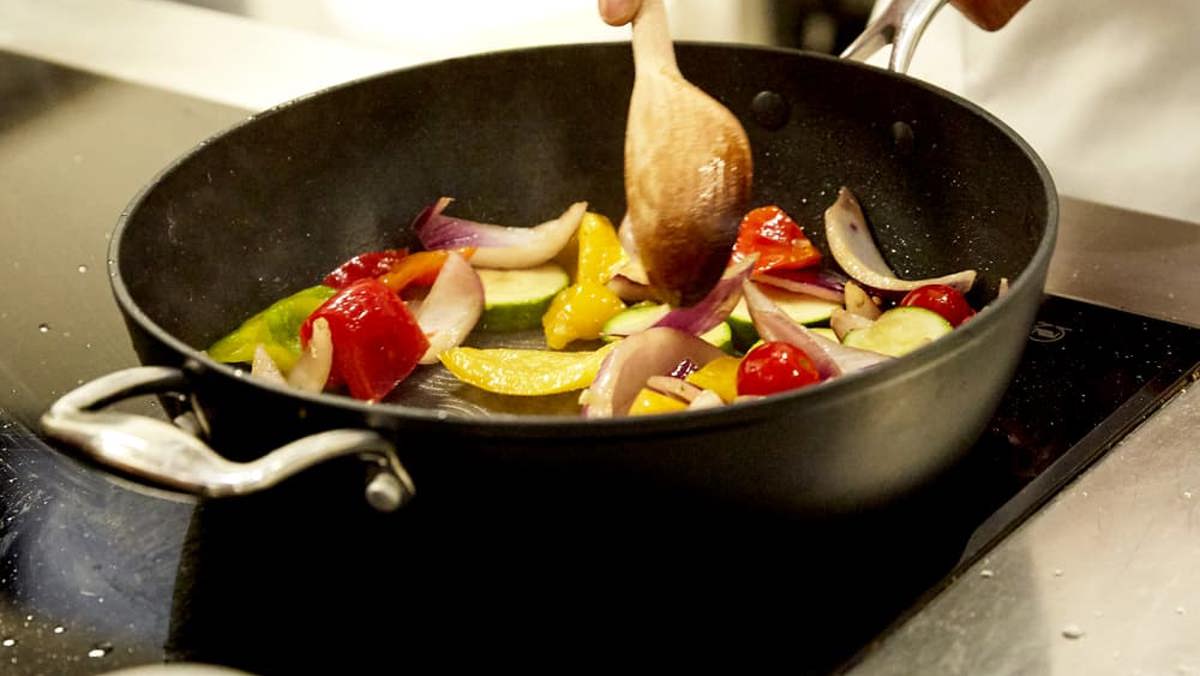 Wicked Kitchen
plant-based partnership
.
Our Wicked Kitchen range, is the result of our partnership with chef Derek Sarno, whose mission is to create exceptionally delicious plant-based foods for meat-eaters and vegans alike. The range now includes more than 150 products – giving market leading choice and exceptional quality to those looking to eat a plant-based diet.
Derek and our development chefs work closely together to continuously bringing new and exciting plant-based products to our shelves, supporting ever-increasing customer interest and demand.
Our range started with just 20 products in 2018 and since then the collaboration has gone from strength to strength.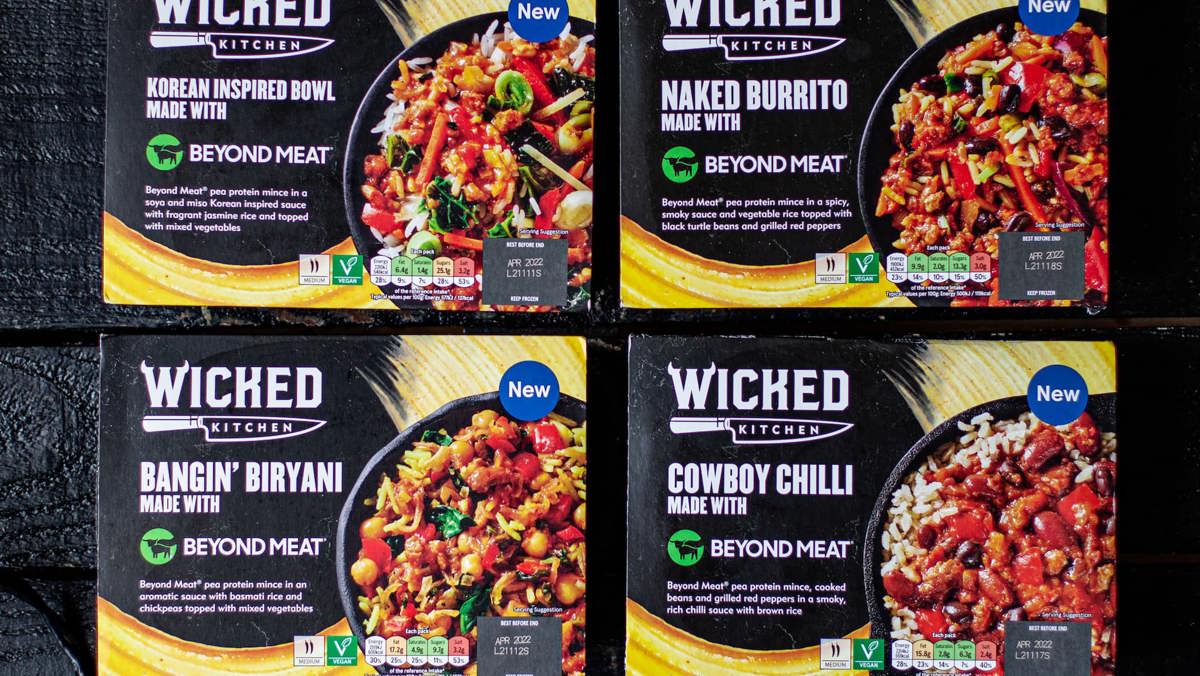 Urban Fulfilment Centres
picking the future
.
With demand for online grocery shopping increasing, we have been exploring innovative ways to increase our capacity.
This is where the Urban Fulfilment Centre (UFC) comes in – and we are the first retailer in the world to open one in the back of a store.
This UFC takes the majority of picking off the shop floor and instead puts it in a smaller space entirely separate to the customer. With colleagues no longer having to walk each aisle of the store, this technology will bring products to them to help complete more customer orders each day.
We opened our first UFCs in 2020 and 2021 and more are planned for early 2022. This innovation has the potential to be game changing for online grocery order fulfilment.