Annual Report 2019
Welcome to our Annual Report and Financial Statements 2019.
You can watch a short introduction from our CEO, Dave Lewis, and hear thoughts from our Chairman, John Allan, as well as download an interactive PDF of the report below.
The interactive PDF provides links to different parts of the report and the wider PLC website, to make it easier to use.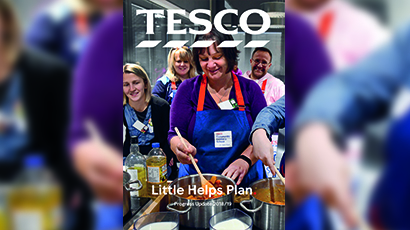 Little Helps Plan
Making a positive contribution to our colleagues, customers and communities.
Watch: Little Helps Plan video 2019
Highlights of our progress against the issues that matter most to our customers, colleagues & communities.