Addressing our gender pay gap in the UK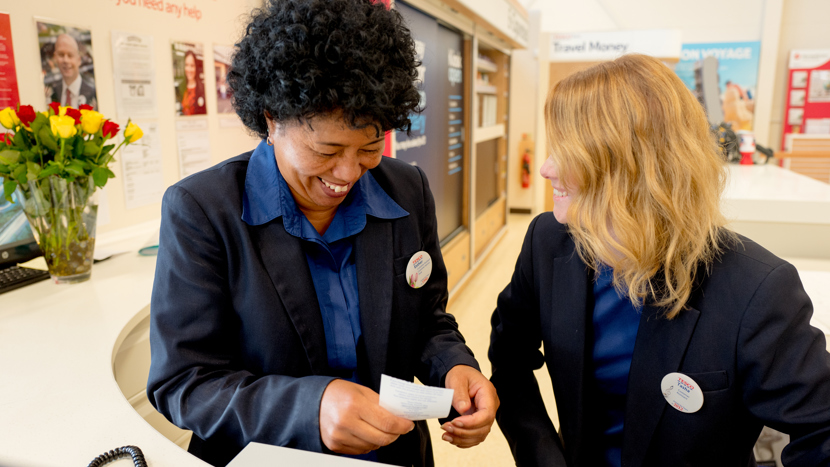 At Tesco we want to ensure everyone is rewarded fairly for their work and enjoys the same access to all opportunities.
The gender pay gap measures the difference between men and women's average earnings and is expressed as a percentage of men's pay. According to the Office of National Statistics, the overall UK gender pay gap is currently 18.1%.
The causes of a gender pay gap can be a complex and shifting mix of factors including work, society and family, but by monitoring the pay gap between men and women we can better understand the gap and so target action to reduce it.
The UK government has introduced a requirement on all employers to publish their gender pay gap by April 2018. As part of our long-standing commitment to transparency we have had measures in place to monitor the interaction between gender and pay since 2002 and most recently, voluntarily reported a gap of less than 1%. This was based on an analysis of the pay received by male and female colleagues at equal levels of work.
The new government reporting rules are much broader in scope and require us to identify differences in pay between male and female colleagues across the entire workforce regardless of job role. The calculations below align to these new requirements and covers the period from April 2015 to April 2016*. We look forward to sharing our formal reports for each entity, based on the position as at April 2017, later in the 2017/18 financial year.
Our pay gap results
Mean pay gap

Median pay gap

While our gender pay gap of 8.6% is significantly below the UK average, 18.1%, we still recognise there is more to do to close the gap.
The personal choices our colleagues make around their working patterns have been a key driver in our gender pay gap. In particular, when we looked at the impact of premium hours (Sundays, Bank Holidays and night working), we found more male colleagues working these shifts and so earning additional premiums. When these payments are removed the gender pay gap reduces significantly to a median of 2.7% from 8.6%.
The remaining 2.7% gender pay gap is largely attributed to the fact that more male colleagues are working in more senior roles, which are higher paid, when compared to female colleagues. This is shown in the chart below which ranks all our colleagues pay from lowest to highest and then divides it into four equal groups with the first group (Quartile 1) being the lowest paid. This analysis shows that there are proportionally more male colleagues than female colleagues in the highest paid quartile. 
Pay quartiles

Bonus pay
Every colleague has a part to play in contributing to Tesco's success and we believe it is important that everyone is rewarded fairly for the performance of our business. All eligible colleagues, including those in our stores and less senior roles, were awarded a 5% turnaround bonus in line for financial year 2015/16. Overall the % of males and females that received a bonus was approximately 84% for both groups.
Mean difference between male and female bonus pay

Median difference between male and female bonus pay

The bonus gender pay gap identified above is again a reflection of the fact that there are currently more male colleagues than female colleagues in senior roles within Tesco.
This information supports us in proactively managing our female talent pipeline.
Taking action
Tesco has always been a place for people to get on in their career, regardless of their gender, background or education. However, there is still more we can do to help reduce the gender pay gap across our business. Some of the actions we are taking are outlined below:
The Women in Tesco Network supports female colleagues develop their careers through the work of inspiring role models and mentors. Networking events are held throughout the year for all colleagues.
We offer training for line managers so they can understand unconscious bias and then manage and challenge how this might impact people in the workplace. This training is now included in our broader talent management conversations and line manager training programmes.
We now provide improved access to coaching support for women who are seen as high potential for business leader roles in the future. We have also piloted maternity/parenting mentoring which will be rolled out further across the office next year.
Our partnership with Everywoman, the world's largest network for women in business, provides an important learning and development platform available to all Tesco colleagues.
We sponsor the Retail Week's Be Inspired campaign which enables us to learn about gender bias together and share best practice as a retail industry.
We have run a series of networking events with our directors and business leaders to continue our focus on an inclusive culture.
We provide targeted training and development in certain areas. A good example is our Store Director Academy, where we fast-track high potential female colleagues.
Underpinning all of our actions is our Inclusion Policy which sets out our commitment to helping all colleagues feel confident to share their views and articulate how they add value to the business.

*Data on this page covers our UK Stores business including office and distribution, Tesco Bank, Dunnhumby, Oakwood Distribution, Tesco Maintenance and Tesco Family Dining