Find Your Event
Cancer Research UK's Race for Life is a series of women-only events, so no matter your age or ability there's an event for you from 5K & 10K events through to Pretty muddy obstacle courses for women & children. There are even hikes and half marathons too.
Where Your Money Goes
Cancer Research UK is the world's leading charity dedicated to beating cancer through research. They've saved millions of lives by discovering new ways to prevent, diagnose and treat cancer, and survival has doubled over the past 40 years. They're the only organisation who fund research into more than 200 types of cancer that affect men, women and children.
Cancer Research UK receive no Government funding for their research, so they need your support through events like Race for Life to continue their groundbreaking work and help more people survive cancer.
Over the years we've raised millions of pounds through our support for Race for Life, helping to save countless lives. So we encourage you to sign up and get involved.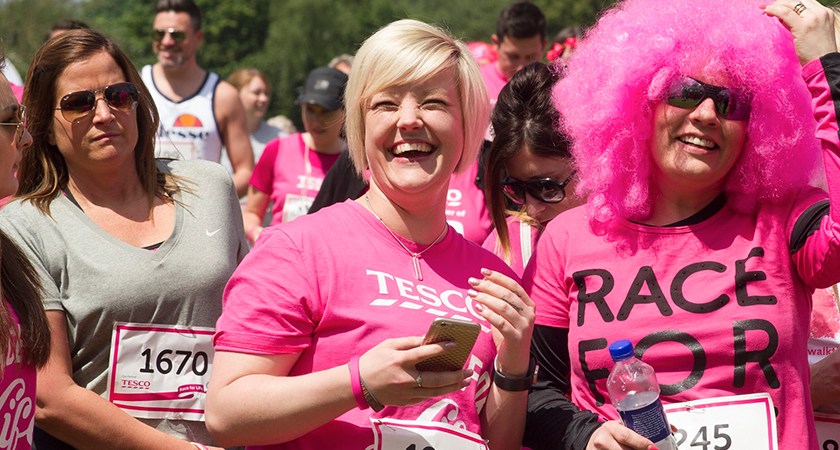 Set Up Your Fundraising
Creating an online fundraising page is the easiest way to raise money for your race.
Donate Your Clothes In-Store
Drop off clothing, footwear and accessories for Cancer Research UK at our donation stations.