Recycling, F&F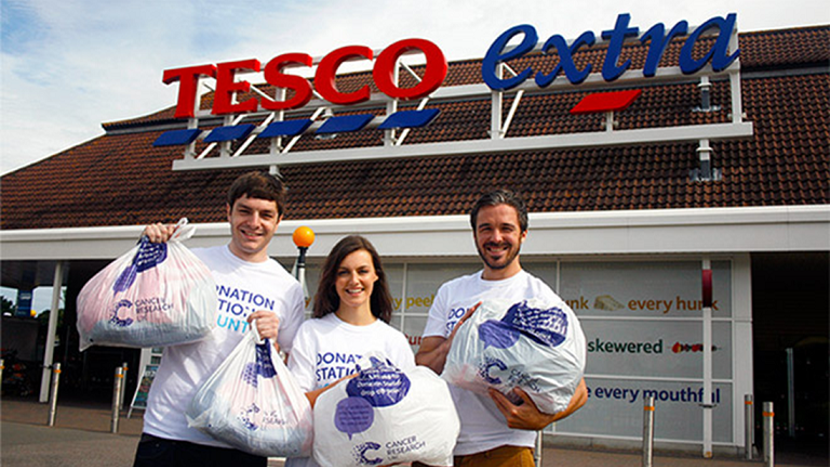 Helping customers recycle
Our customers care about the environment which is why we make it easier for them to use our stores and car parks for recycling. Each year, customers recycle around 8,700 tons of clothing and 500 tons of footwear on our sites.
Since 2012 we have been helping Cancer Research UK to generate stock for their shops by asking our customers to donate their pre-loved clothes in our stores. To date the total donations received has helped them to generate £1.1 million, which all goes to fund more vital research into over 200 types of different cancers.
We would also recommend taking a look at the Love Your Clothes website to find out how you could reduce your environmental impact at home while saving money.
Reducing the footprint of our stores
Reducing our environmental impact is an important way in which we run our stores. In the UK we recycle our clothes hangers (by using them again or having them converted into other products) which meant that between July 2016 and June 2017, we prevented 691 tonnes of plastic hangers going to UK landfill. The formal uniforms worn by our store colleagues are all made from 100% recycled polyester.
We also donate all our items that have not sold in our stores to charities, including Cancer Research UK and Newlife. This has raised millions of pounds for the charities since 2009.
Further to this, the F&F Essentials team has helped girls in Kaissi School in Uganda by donating surplus F&F underwear. When the girls at this school reach puberty, they are often too embarrassed to attend classes during menstruation and can begin to drop out of school, some as young as nine years old. Without a full education the girls can drift into very early marriage and pregnancies, rather than growing up into young adults with aspiring ambitions and careers. The girls at the school were thrilled with the donations and we plan to continue to support them this year.