Partnerships
We are members of, or work in partnership with, a range of organisations.
We adopt a partnership approach with a variety of organisations, including suppliers and local businesses at a regional and local level. In addition, we are members of, or work in partnership with, a range of organisations, some of which are listed below.
United Nations Global Compact
The United Nations Global Compact (UNGC) is an initiative that encourages businesses worldwide to adopt sustainable and socially responsible policies, and to report on their implementation. The initiative is centred on a commitment to ten principles in the areas of human rights, labour rights, environment and anti-corruption. Tesco is a signatory of the UNGC and is committed to reporting our progress on these 10 principles as part of our annual corporate responsibility reporting.
Find out more about the UNGC
The Consumer Goods Forum
The Consumer Goods Forum (CGF) is a global network bringing together CEOs and senior management of over 650 retailers, manufacturers and service providers from over 70 countries. The Sustainability Steering Committee identifies projects where we can work together collaboratively to improve the sustainability profile of the retail industry.
Find out more about the sustainability pillar of the CGF
IGD
Tesco is an active member of IGD, the food industry's research organisation and hub of best practice. As well as being a corporate member, contributing to the funding of IGD's charitable activities Tesco sit on eleven IGD industry groups, including sustainability, nutrition and supply chain.
Find out more about the IGD's charitable activities
Retailer's Environmental Action Programme (REAP)
We are an active member of REAP. In 2008 the EU Commission called for the establishment of a Retail Forum to help achieve more sustainable consumption and production in Europe. The retail sector went a step further and developed REAP to:
Identify opportunities and barriers to sustainable consumption and production;
Share best practices;
Identify key challenges ahead; and
Report on progress of actions.
Find out more about REAP
Roundtable on Sustainable Palm Oil
We are members of the Roundtable on Sustainable Palm Oil (RSPO), which unites stakeholders from the seven sectors of the palm oil industry to develop and implement global standards for sustainable palm oil.
We co-sponsor the European Retail representative on the RSPO executive board.
The representative has a formal contract with the group and deals with all RSPO matters on our behalf and has to get a working majority from the group for any Executive Board votes.
To find out more about our progress on sustainable palm, click here.
World Cocoa Foundation
The World Cocoa Foundation (WCF) promotes sustainable cocoa production by bringing major cocoa industry actors around the table to collaborate and tackle issues systemic to cocoa production. Its work has led to countless victories for the global cocoa community, building partnerships, empowering farmers, and promoting more sustainable production practices. One of the ways it has brought stakeholders together is through its leading CocoaAction initiative which aims to deliver impact in a common way together.
At Tesco we are committed to trading responsibly. Being a member of WCF will not only enable us to be part of the important industry conversation addressing the complex issues in cocoa production, but also to support the work of the WCF in promoting sustainable cocoa production.
Find out more about WCF
Waste & Resources Action Programme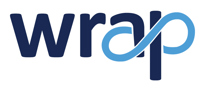 We work with WRAP (Waste & Resources Action Programme) in its work to help businesses to reduce waste, develop sustainable products and use resources in an efficient way.
Tesco is proud to be one of the founding signatories of the new 
Courtauld 2025 Commitment
 and we play a leading role in its delivery. Courtauld 2025 is an industry wide ten-year voluntary agreement aimed at making food and drink production and consumption more sustainable. It puts the UK on the trajectory to deliver the UN Sustainable Development Goal 12.3, which is to halve food waste by 2030. It aligns closely with Tesco's commitments to reduce food waste across the supply chain and help customers reduce waste in the home.
We are also working with WRAP as member of the Sustainable Clothing Action Plan group (SCAP) which sets out agreed actions from the UK clothing and fashion industry to improve the sustainability of UK clothing.
Using SCAP's "footprint calculator", we can measure our carbon, water and waste footprint and take action to reduce these and measure year-on-year improvements.
Companies representing more than a third of the UK clothing sales have signed up to the SCAP 2020 commitment to take collective action to measure and report the environmental 'footprint' of clothing through its life, and to take action to reduce their impact.
Better Cotton Initiative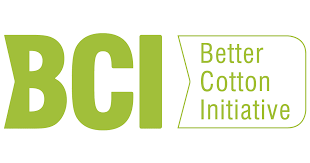 Cotton is the biggest raw material for our F&F products and therefore we can have impact on thousands of cotton farmers around the world. To help those cotton farmers, we are working towards ensuring that 100% of our cotton is from more sustainable sources (i.e. it has a minimal impact on the environment and the people producing it get a better deal).
We have joined the Better Cotton Initiative and over the last two years we have helped around 9,000 cotton farmers change the way they grow their cotton, so that their costs are lower but their yields are higher enabling then to earn more for their families.
This is part of our commitment to ensure that by 2020, 30% of the global cotton market is produced in a more sustainable way.
Partnership for Cleaner Textiles (PaCT)

Textile washing, dyeing, and finishing currently use large amounts of water, energy, and chemicals which we are committed to reducing. F&F have invested $200,000 into the Partnership for Cleaner Textiles Program in Bangladesh.
Run by the International Finance Corporation (IFC) our goal is to establish a world class water, energy and chemical management practice in Bangladesh that will benefit everyone. Four of our mills have in process of completion and another seven have joined in the programme. So far those four mills have save annually 128,942 cubic meters of water and 3904 tonnes of carbonGHG. This is an average reduction of 22% water per mill.
Zero Discharge of Hazardous Chemicals (ZDHC)
Wherever in the world F&F products are made, we want to ensure they are manufactured in a way that protects the workers in our supply chains and safeguards the environment. F&F acknowledges and understands the seriousness of hazardous chemicals and has committed to the goal of zero discharge of hazardous chemicals across the entire product life-cycle by 2020.
The scale and complexity of the issue means that this is not something we can achieve on our own, so we are working collaboratively with stakeholders in the industry to have a significant impact across our supply chain and to address systemic challenges. F&F is now a signatory member of Zero Discharge of Hazardous Chemicals ZDHC, we agree to the content, actions and timelines outlined in the Joint Roadmap.
Charity Partnerships
Diabetes UK and the British Heart Foundation
Our National Charity Partnership with Diabetes UK and the British Heart Foundation aims to help millions of people eat better, get active and make healthier choices.
Free information packs are available in Tesco pharmacies throughout the UK and we are also encouraging everyone to get themselves risk assessed for Type 2 diabetes within our pharmacies. The partnership will be supported throughout the year by a range of fundraising activities and also product promotions in our stores and online, which will carry a donation to Diabetes UK.
Find out more about how we intend to raise awareness and funds through this partnership.
The British Red Cross
Tesco is very proud to have a long history of partnership with the British Red Cross, including corporate donations, in-store emergency bucket collections and colleague fundraising. This began in 2007, when the Red Cross was our National Charity Partner, helping to raise £4.7 million.
Since then, together with our customers and colleagues in the UK, we have donated over £10 million to the  Red Cross. This money has provided vital support for emergencies in the UK, such as the 2009 flooding in Cockermouth, as well as humanitarian work in overseas disasters. To find out more see here.
The Trussell Trust
Since 2012 we have worked with The Trussell Trust and FareShare as part of our Neighbourhood Food Collection, which takes place in all our stores twice each year. Following the collection, volunteers from The Trussell Trust collect the donated food from our stores and then redistribute the food as part of emergency food parcels to foodbank clients. Several hundred of our stores also have permanent collection points which support Trussell Trust foodbanks throughout the year. Furthermore Tesco gives a financial donation to The Trussell Trust based on 20% of the weight of the donated food across the UK. This helps the charity to pay for things such as warehouse managers or to buy essential items in short supply.
Finally, in 2014 F&F's supported The Trussell Trust through a festive #HatWithAHeart range which raised over £200,000 for the Trussell Trust and FareShare.
Find out more about The Trussell Trust
FareShare
In the UK we work with FareShare on a range of projects which aim to redistribute food to people in need.  
Since 2012 we have worked with FareShare and The Trussell Trust as part of our Neighbourhood Food Collection, which takes place in all our stores twice each year. Following the collection we deliver the donated food to FareShare depots across the UK. FareShare volunteers then sort and then redistribute the food to community groups and charities, such as homeless hostels and children's breakfast clubs, in the local area. Several hundred of our stores also have permanent collection points which support FareShare throughout the year. Furthermore Tesco gives a financial donation to FareShare based on 20% of the weight of the donated food across the UK. This helps FareShare to expand its network and reach more people in need.
We also work with FareShare to redistribute other surplus food in our supply chain, such as from our fresh and ambient distribution centres. Since May 2015 we have been working with FareShare and Irish social enterprise FoodCloud to redistribute surplus fresh food from our stores. The programme makes use of a smartphone app which allows our store managers to notify nearby charities at the end of each day as to whether there is food available for them to collect. The charities can then come and collect this food free of charge and turn it into meals for people in need. In March 2016 we launched this programme throughout the UK and named it Community Food Connection.
Finally, in 2014 F&F's supported The Trussell Trust through a festive #HatWithAHeart range which raised over £200,000 for the Trussell Trust and FareShare.
Find out more about FareShare
Groundwork
The new Local Community Scheme, funded by the Bag Charge, will be administered by Groundwork, an expert environmental improvement charity which specialises in transforming green spaces for the better. Groundwork works across the UK helping communities find practical solutions to the challenges they face, bringing people and the environment together with local action.
Find out more about Groundwork
CoppaFeel

F&F is proud to support the CoppaFeel! #Brahijack campaign, reminding women (and men) to check their breasts regularly.
CoppaFeel! are on a mission to stamp out late detection of breast cancer. The charity ensure that you know the signs and symptoms of breast cancer, know what your breasts look and feel like normally, check your breasts regularly throughout your lifetime and have the confidence to see a doctor if you notice anything that doesn't feel right for you.
With the aim of installing a new healthy habit that could save lives, a range of our F&F bras have a little ribbon label sewn in with the care instructions which acts as a reminder.
CatZero

F&F is proud to support CatZero by donating formal wear, a charity that works with young people not in education or employment who are not only at risk from significant health and social problems, but are also 70% more likely to experiment with drugs and up to three times more likely to offend.
People like G, who, by the time he was 15 had no fixed place to live, had problems with drugs and alcohol and was regularly getting into trouble. G attended CatZero 96% of the time and left the programme with five nationally recognised qualifications. As well as outdoor and team activities both on land and sea, he also excelled in a mock interview wearing a suit, shirt and tie (donated by F&F) for the first time. He wore the same outfit for his college interview and in September 2014 was accepted on to a construction course where he continues to do well.
Mary's Meals
We began supporting Mary's Meals, an international charity providing meals for schoolchildren, through the Tesco Charity Trust in 2009. Tesco's support provides meals for over 4,000 schoolchildren in India, Kenya, Malawi and Thailand every year.
Inspired by this initial support, our International Sourcing Office in Bangalore decided to take their own project forward, and has been working with Mary's Meals to provide food and primary education to children without access to government schools.
We now provide all the funding for a centre run by Mary's Meals in Bangalore, which caters for around 40 children each day. Our involvement has lead to improved sanitation and drainage facilities at the centre, as well as clean drinking water, stationery, clothing and utensils.
Find out more about Mary's meals
Magic Breakfast
Magic Breakfast is dedicated to ensuring every child starts their school day with the right breakfast as fuel for learning.  Magic Breakfast believes no child's education should suffer for the lack of a breakfast. Tesco supports Magic Breakfast's mission and is proud to help by donating 50,000 bowls of cereal every week to help Magic Breakfast stop children being too hungry to learn.
Find out more about Magic Breakfast
Newlife

For over 7 years we have raised money for Newlife by donating F&F stock. Newlife is the UK's largest charity funder of children's specialist disability equipment.
Fact: Thousands of disabled and terminally ill children in UK counties would go without essential equipment if it were not for companies like Tesco supporting Newlife.
Newlife also runs the UK's only national emergency equipment service for terminally ill children. Newlife Nurses support thousands of mums and dads through it's free national Helpline. The charity campaigns for policy change and funds targeted medical research to improve child health.
Cancer Research UK
We are in our 15th year partnering Cancer Research UK's Race for Life which has nearly 300 local events around the UK. 20,000 Tesco colleagues take part each year and this year we are aiming to contribute £1million to the fight against cancer.
Over the last six years, F&F have also helped raise over £6.5m in stock value for Cancer Research UK. The money has been raised primarily through stock donations and in-store customer clothing recycling. We also donate a percentage of sales from every Race for Life and The Cancer Fighters branded item purchased in store. 
Find out more about Cancer Research UK's Race for Life
Farm Africa
Farm Africa's work in eastern Africa is about increasing rural prosperity from the ground up and investing in African farmers' abilities to feed themselves and their families, forever. In 2014 Farm Africa worked directly with 1.5million people to help lift themselves out of hunger and poverty, but with growing populations and climate change, global food production needs to rise by some 70% over the next 40 years to meet demand.
Tesco is a Gold Sponsor of Farm Africa's Food for Good campaign which unites companies from across the food and hospitality industry to support Farm Africa's innovative projects. The campaign has so far raised £1million and has now set its sights on raising £5million to help end hunger for 70,000 people in eastern Africa.
Find out more about Farm Africa
Children's Food Trust
The mission of the Children's Food Trust is to get every child eating well, spreading the skills, knowledge and confidence to cook from scratch and helping families make better food choices. Their work is not just about health and skills, it's about shaping messages about food which will be passed on to future generations.
The Tesco Eat Happy Project has partnered Let's Get Cooking, run by the Children's Food Trust, which is the largest network of healthy-cooking clubs in the country. We fund and support its school-based courses which have so far benefitted almost two million children and parents.
Find out more about Children's Food Trust and Let's Get Cooking
Tesco Bank
Tesco Bank's four year partnership with the Scottish FA aims to use the power of football to get primary school children active, not only at school but to establish long lasting activity week in week out.
Over the four years the programme will involve over 72,000 youngsters, boys and girls of all levels and abilities in 1,600 primary schools, across Scotland's 32 local authorities, with 500,000 hours of activity.
The programme builds confidence whilst teaching children about nutrition, sportsmanship and the importance of a healthy lifestyle.