Food donations
We encourage customers to donate food through Food Collection events and collection points in our stores. Tesco then tops up donations by 20%. Donated food goes to our charity partners the Trussell Trust and FareShare, who help to feed people in communities.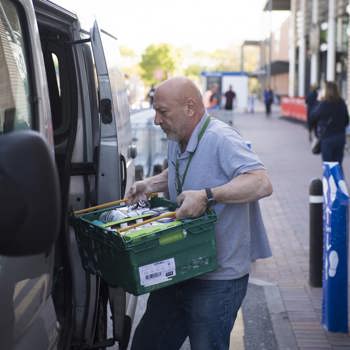 TESCO'S APPROACH
Thanks to the generosity of our customers, we've provided millions of meals to our charity partners since our first collection in 2012.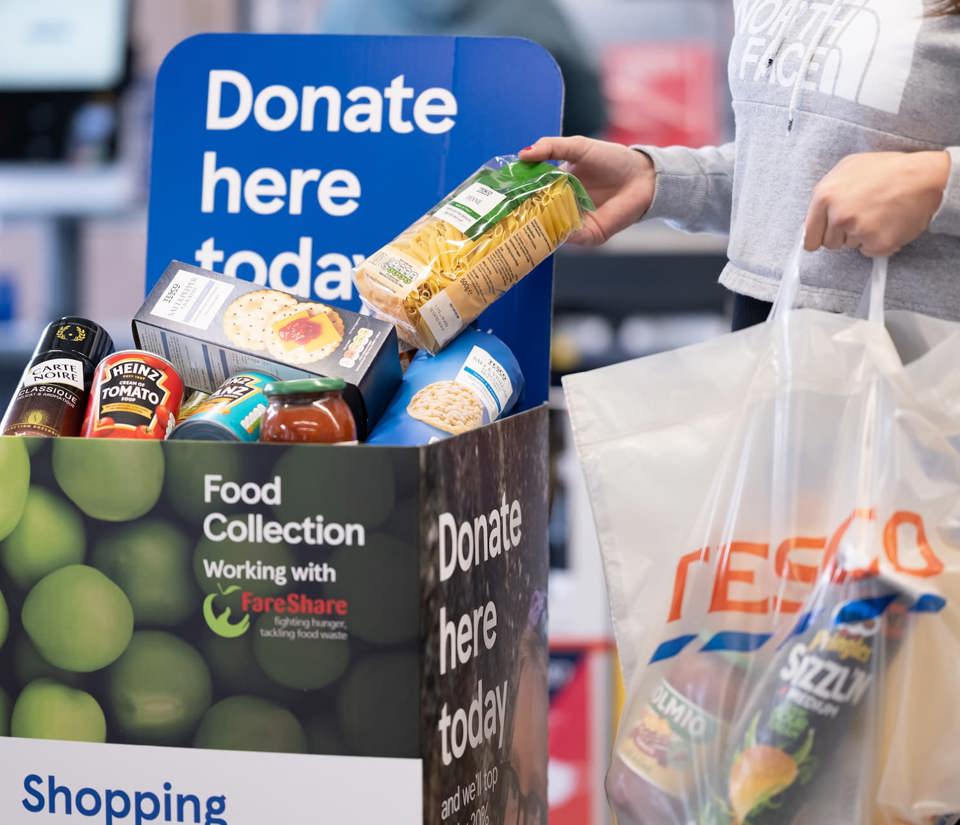 Our Winter Food Collection
.
Last year we held our annual Winter Food Collection, working alongside FareShare and the Trussell Trust to collect in-store donations of long-life food items for communities across the UK. With thanks to our generous customers, an incredible 2.4 million meals were provided.
Donation Food in store
We have collection points in all our stores so customers can donate as part of their weekly shop.
How it works: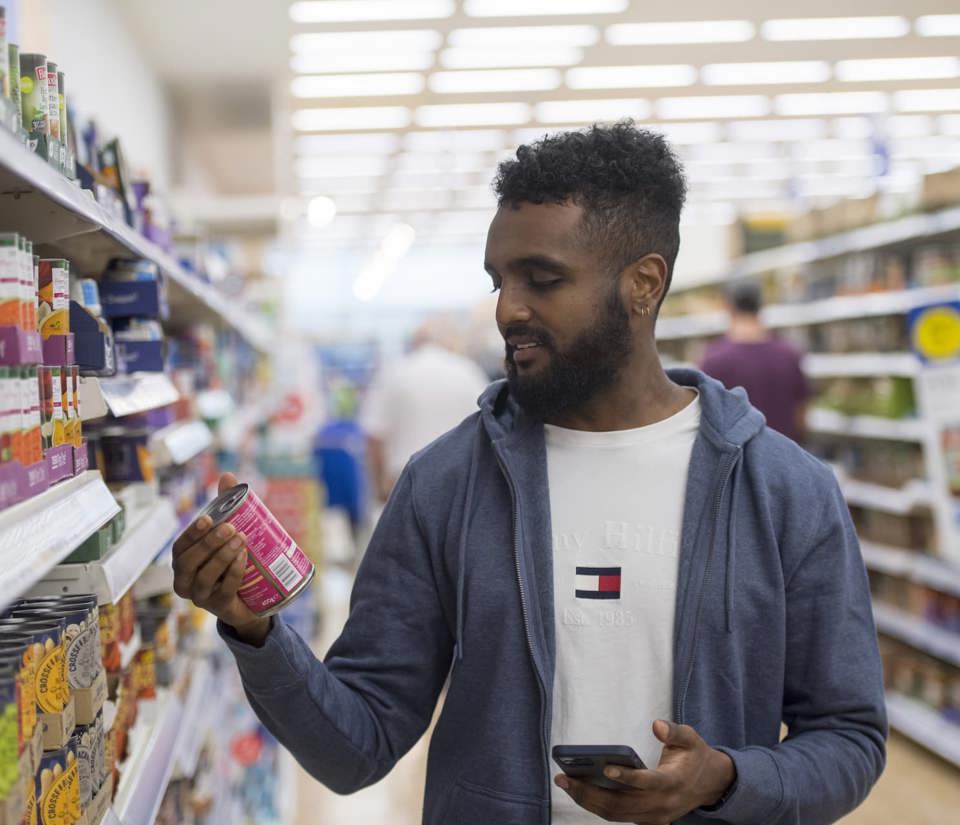 1
.
Choose items from the shopping list displayed on the in store collection point.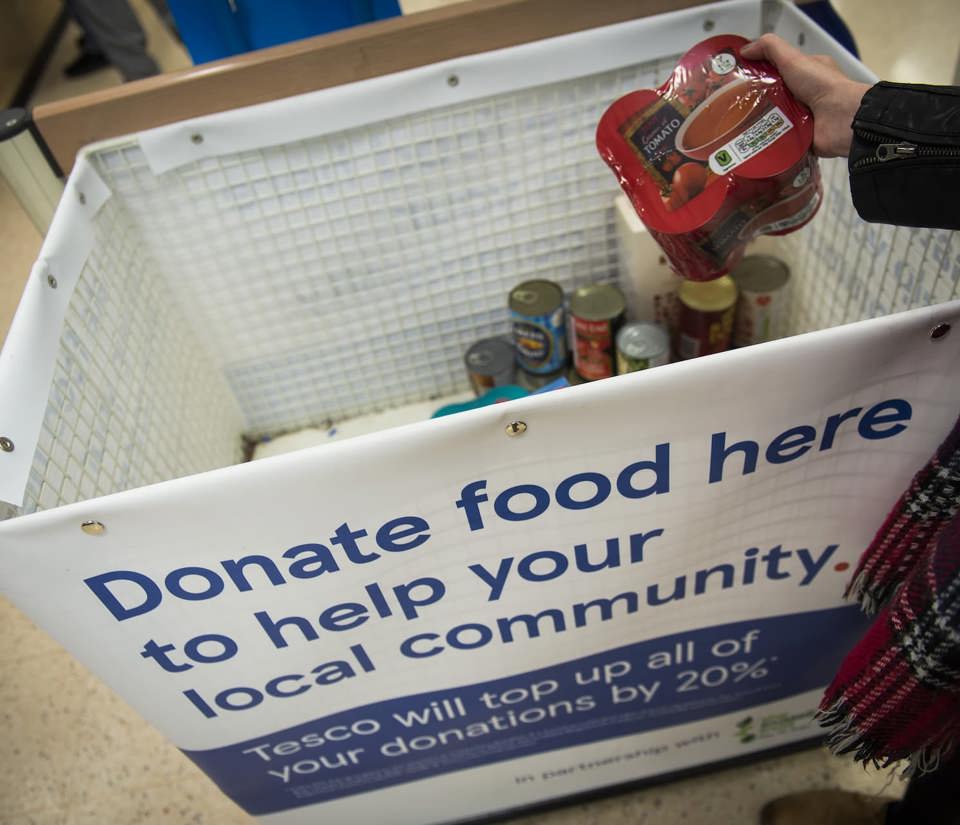 2
.
Drop purchased items into the collection point.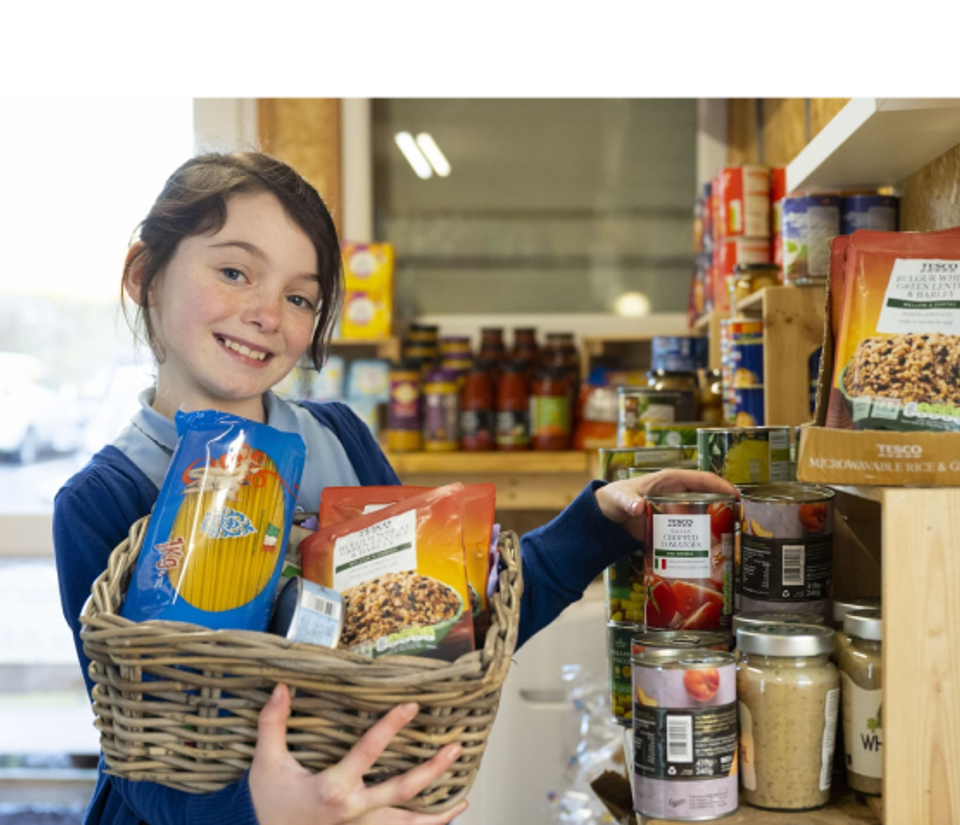 3
.
Charities collect donated food and distribute it to charities, families and individuals who need it. Tesco generously tops up customers' food donations with a financial donation of 20% of the value of the items donated. The top-up is calculated using an average valuation of £1.75/kg for all items donated.
Learn more about our partners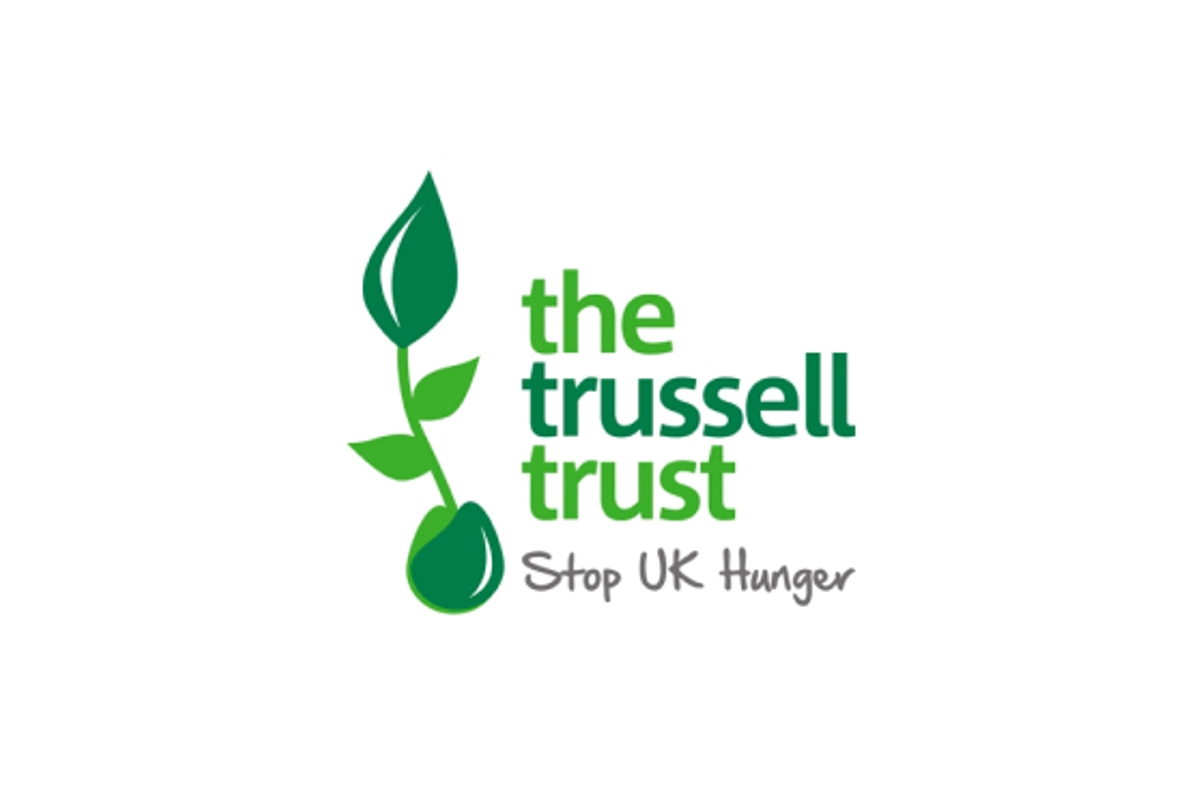 Trussell Trust
Food banks in the Trussell Trust network provide emergency food parcels and additional support to individuals and families facing hardship. Frontline, professional agencies like the Citizen's Advice Bureau and children's centres refer people facing financial hardship to their local food bank. By donating food, Clubcard points or money, you can help support local people in a simple, practical way.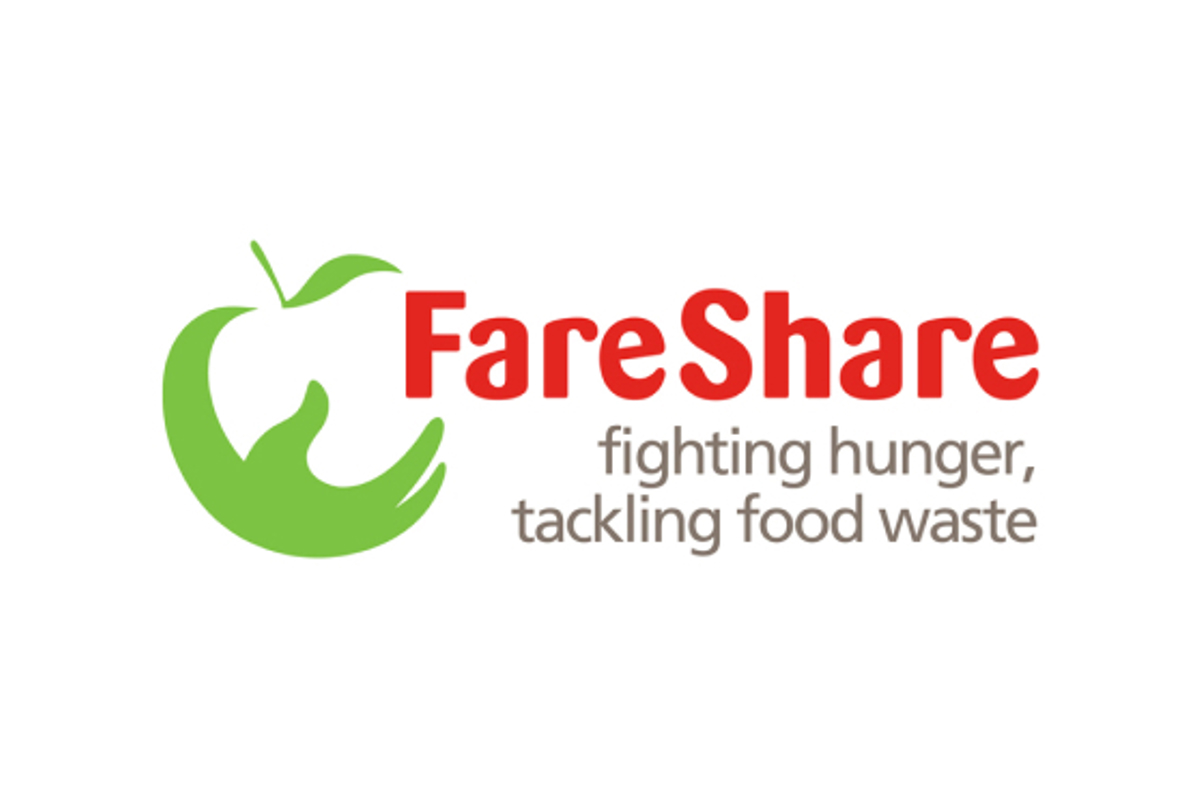 FareShare
FareShare is a UK-wide charity that redistributes food that would otherwise go to waste to charities and community groups, including homeless shelters, children's breakfast clubs, and domestic violence refuges. These organisations turn the food into nutritious meals and provide life-changing support. FareShare provides more than 2.5 million meals a week to vulnerable people and communities.
Items requested by our charities
FareShare
Tinned fish

Tinned meat and pies

Tinned soup

Tinned tomatoes and vegetables

Tinned fruit and puddings (rice pudding, custard etc.)

Cooking sauces

Rice, pasta, noodles

Tea bags

Instant coffee

Preserves (nut butter, marmite, jam, honey)

Cereals

Tinned pulses (chick peas, lentils, beans)
Trussell Trust
Tinned meat

Tinned fish

Tinned potatoes

Tinned fruit

Tinned puddings, rice puddings, sponge

UHT Milk

Tea bags

Instant coffee

Fruit juice (long life)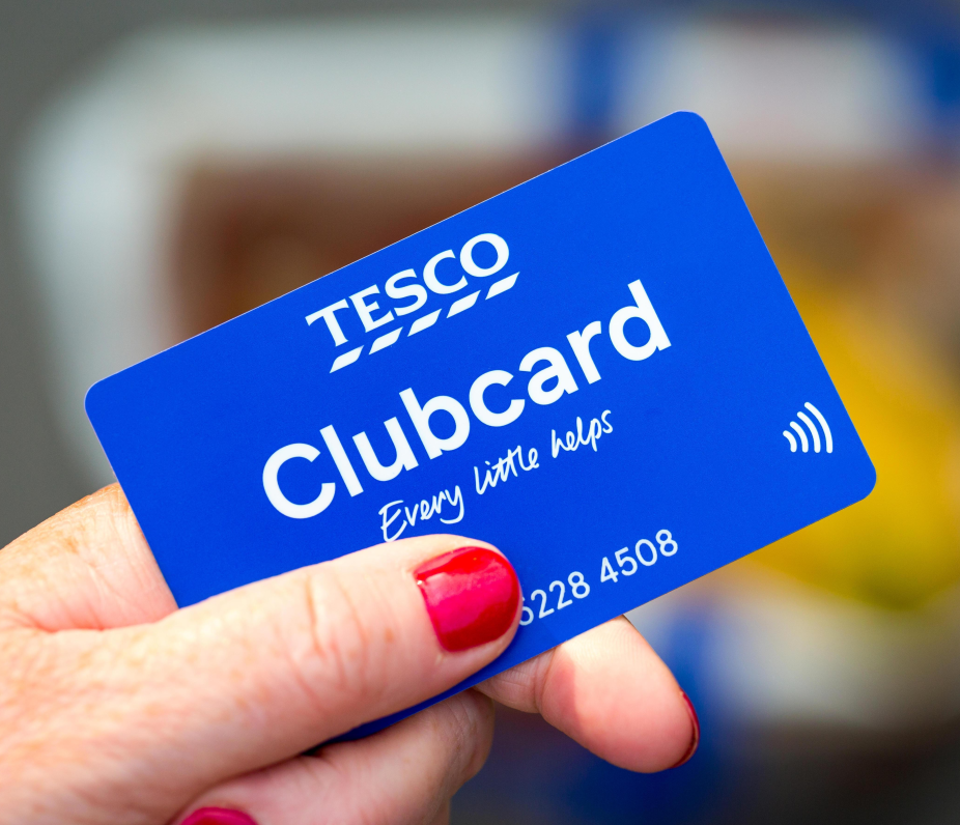 Donating with Clubcard points
Customers who can't make food donations in store can still support our two food charities by donating Clubcard vouchers to the Trussell Trust and FareShare through the Clubcard website.