Race for Life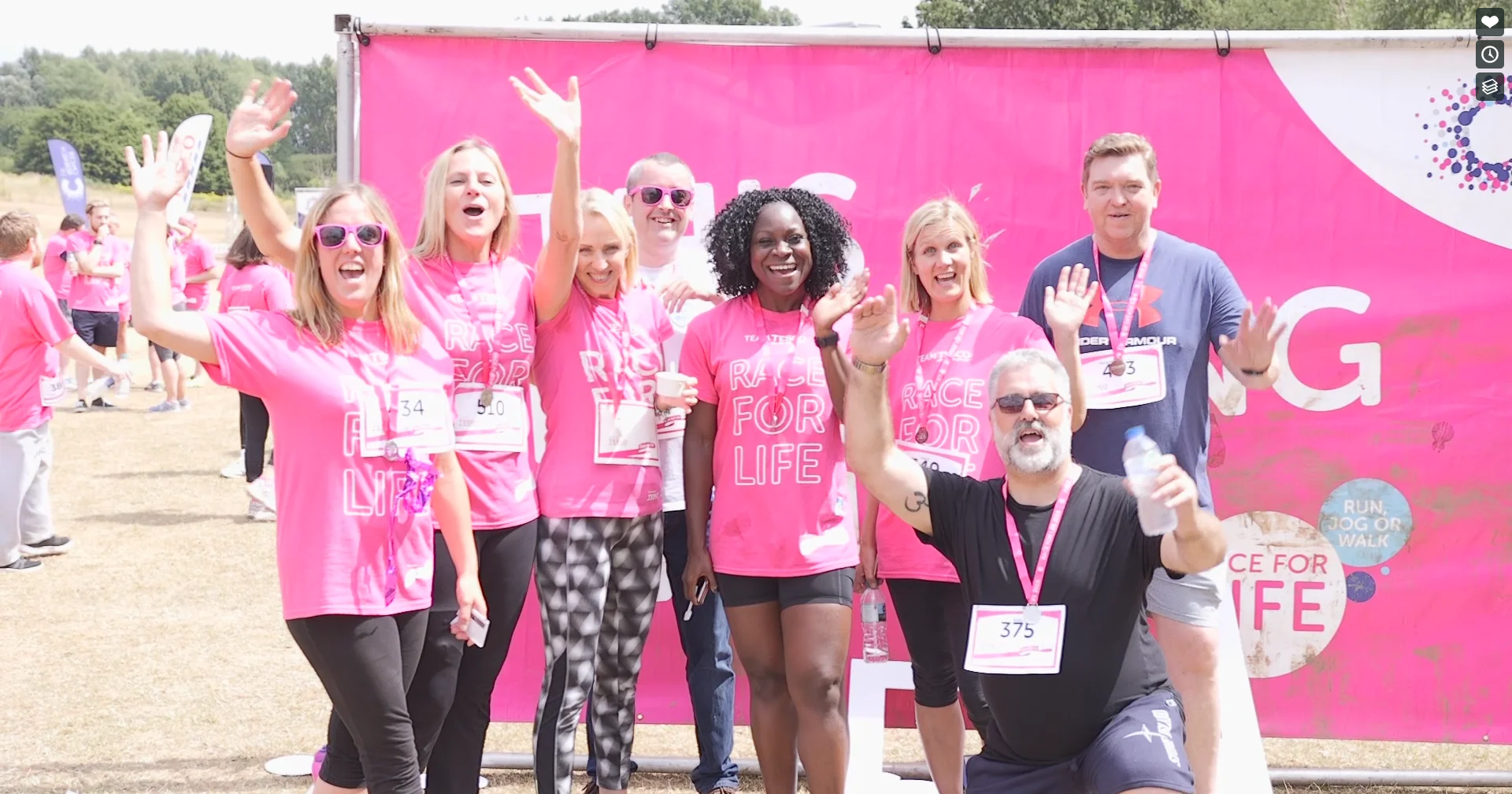 Tesco has been the proud partner of Cancer Research UK's Race for Life for the last 19 years. Hundreds of thousands of our colleagues and customers have taken part in Race for Life events and over the years we have raised over £46 million to support vital research.
Find Your Event
Cancer Research UK's Race for Life is a time to get together with friends and family. It's not about being the fastest or the fittest, it's about uniting together against a disease that affects us all in some way.  There are over 400 Race for Life events to choose from, ranging from 5k, 10k to Pretty Muddy obstacle courses and everyone is welcome to take part.
WATCH: Our colleague Fatima's inspiring story and see what Race for Life means to her.
Where Your Money Goes
Cancer Research UK is the world's leading charity dedicated to beating cancer through research. They've saved millions of lives by discovering new ways to prevent, diagnose and treat cancer, and survival has doubled over the past 40 years. They're the only organisation who fund research into more than 200 types of cancer that affect men, women and children.
Cancer Research UK receive no Government funding for their research, so they need your support through events like Race for Life to continue their groundbreaking work and help more people survive cancer.
Over the years we've raised millions of pounds through our support for Race for Life, helping to save countless lives. So we encourage you to sign up and get involved.
Get Kitted Out
From t-shirts to socks, it's all available on the CRUK shop.
Fundraising Ideas
Fundraising top tips to help achieve your goal.
Set Up Your Fundraising
Creating an online fundraising page is the easiest way to raise money for your race.