Certification
Last updated: 08/01/2021
Certification play an important role within Tesco's Responsible Sourcing strategy. It gives our customers the assurance that their products are being produced to high ethical, environmental and animal welfare standards. Credible certification programmes are also an effective way for us to tackle issues further down in our supply chains that are otherwise difficult to address.
Tesco supports a number of certifications, outlined below. Our certified products can be found both on tesco.com and in our stores.
Ethical Tea Partnership (ETP)

Tesco is an active member of the Ethical Tea Partnership, a not-for-profit membership organisation that has been working with tea producers and tea companies to improve the sustainability of the tea industry since 1997.
Fairtrade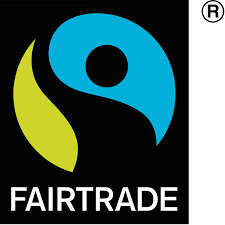 Tesco offers our customers a selection of Fairtrade certified products including Wines, and Fairtrade Organic Bananas. Fairtrade changes the way trade works through better prices, decent working conditions and a fairer deal for farmers and workers in developing countries. A product with the Fairtrade Mark means producers and businesses have met internationally agreed standards which have been independently certified. These standards ensure fairer terms of trade between farmers and buyers, protect workers' rights, and provide the framework for producers to build thriving farms and organisations.
Forest Stewardship Council® (FSC)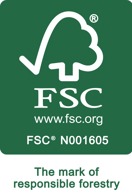 The Forest Stewardship Council helps take care of forests and the people and wildlife who call them home. FSC is an international, non-governmental organisation dedicated to promoting responsible management of the world's forests. FSC's 'tick tree' logo is used to indicate that products are certified under the FSC system. When you see the FSC logo, you can buy our forest products with confidence that you are helping to ensure our forests are alive for generations to come.
Tesco has committed that by 2020 100% of the wood and paper materials used in our own brand products will be either FSC or PEFC certified or come from a recycled source. Look out for our FSC certified products. For more information about Tesco and our responsible sourcing of wood and paper products, including our latest progress results, view our Timber Policy.
Global GAP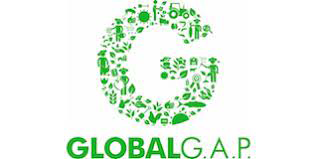 We require the majority of our meat, fish, fruit and vegetable products produced outside of the UK and Ireland to meet the Global G.A.P. standard, or an appropriate equivalent. Fruit and vegetable growers must also meet the Nurture module. The Global G.A.P standard requires a range of environmental good practice at farm level, including water, pesticide, fertiliser, biodiversity, soil and waste management. For example, field margins, watercourses and other sensitive areas should not be treated with pesticides or fertilisers in order to protect wildlife. There is also a requirement for growers to use farming practices which improve or maintain soil structure, and which avoid compaction and erosion. The application of artificial fertiliser (a large driver of greenhouse gas emissions) is strictly regulated, including a requirement that such fertilisers are only applied based on regular analysis of nutrient levels in the soil.
Programme for the Endorsement of Forest Certification (PEFC)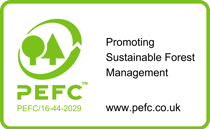 PEFC is an international non-profit, non-governmental organisation dedicated to promoting Sustainable Forest Management (SFM). PEFC works throughout the entire forest supply chain to promote good practice in the forest and to ensure that timber and non-timber forest products are produced with respect for the highest ecological, social and ethical standards.
Tesco has committed that by 2020 100% of the wood and paper materials used in our own brand products will be either FSC or PEFC certified or come from a recycled source.
Marine Stewardship Council (MSC)
The MSC sets the world standard for sustainable fishing. The blue MSC fish label is an easily recognisable way for customers to be sure they are buying environmentally sustainable fish. Every MSC certified fish helps to protect fish stocks for the future. We have introduced MSC certified fish to all our fish counters in the UK. We also have a growing range of MSC labelled fresh, frozen and canned seafood, making choosing sustainable fish easy for shoppers across the UK.
The Rainforest Alliance™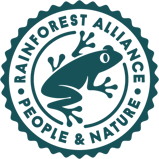 The Rainforest Alliance Certified™ seal can be found on a number of Tesco products including bananas, chocolate, tea and coffee. Rainforest Alliance certification stands for both biodiversity conservation and sustainable livelihoods, helping to protect the environment, improve agricultural practices and support farming families and their communities.

Cocoa:
For a number of our own-label products, Tesco sources cocoa from Rainforest Alliance Certified™ farms.  We source this cocoa using the mass balance system, meaning our supply chain purchases a volume of Rainforest Alliance Certified co­coa equivalent to the volume of cocoa used in these products.  With the large amounts of cocoa we buy and the cost of keeping the certified cocoa separate, the certified cocoa is mixed with uncertified cocoa that meets our quality and flavour requirements.  While this means we cannot guarantee that certified cocoa ends up in every individual product with the Rainforest Alliance Certified cocoa sourcing label, we know that by working with the Rainforest Alliance our purchases help support better living conditions for cocoa farmers and make a difference to the environment.  This means the benefit to cocoa farmers is the same.

For more information about Rainforest Alliance certification, click here, or for details on the Rainforest Alliance Mass Balance Cocoa Sourcing Programme click here.
Red Tractor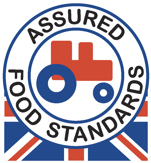 We require the majority of our meat, dairy, fruit and vegetable products produced in the UK to meet the Red Tractor standard, or an appropriate equivalent. The Red Tractor standards ensure that the production of these products does not have an adverse impact on the environment. For example, pesticides and fertilisers must be applied and stored in ways that minimise pollution of soil and groundwater; it also provides extensive guidance on manure management.
RSPCA Assured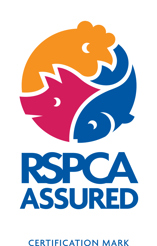 RSPCA Assured is the RSPCA's ethical food label dedicated to farm animal welfare. Their vision is for all farm animals to have a good life and be treated with compassion and respect. The RSPCA Assured label makes it easy to recognise products from animals that have had a better life, so you can feel good about your purchase.
Roundtable on Sustainable Palm Oil (RSPO)

Tesco has been a member of the Roundtable on Sustainable Palm Oil (RSPO) since 2006. The RSPO is a not-for-profit that unites stakeholders across the palm oil industry. The RSPO has developed a set of environmental and social criteria which companies must comply with in order to produce Certified Sustainable Palm Oil (CSPO). When they are properly applied, these criteria can help to minimize the negative impact of palm oil cultivation on the environment and communities in palm oil-producing regions.
Tesco is committed to sourcing 100% CSPO for all its Tesco own label products. For more information about Tesco and sustainable palm oil, including our latest progress results, click here. 
Sustainability Programmes
Cocoa Horizons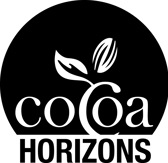 The Cocoa Horizons Foundation seeks to improve the livelihoods of cocoa farmers and their communities through the promotion of sustainable, entrepreneurial farming, improved productivity, and community development. The Foundation was established by Barry Callebaut, the world's leading supplier of high quality chocolate and cocoa products. Cocoa Horizons is one of Tesco's four approved sources of Responsibly Sourced cocoa and is sourced through a mass balance model.