Our plan to tackle campylobacter
Our plan to tackle Campylobacter
Lasted updated: June 2021
Campylobacter is a naturally occurring bacterium found in raw poultry that has the ability to cause food poisoning if the product is not cooked or handled correctly. Customers can keep safe by following the handling and cooking instructions provided on all Tesco raw poultry.
Providing high quality, safe food is always our absolute priority. It has long been our commitment to reduce levels of Campylobacter in our poultry and we are now seeing real progress at all stages of the supply chain, in tackling the issue through the work we have done with our suppliers.
Our Plan
We aim to remain at the forefront of progress on Campylobacter reduction and to ensure we deliver this we have introduced our own industry leading target- that at least 95% of chickens supplied to Tesco will have minimal levels of Campylobacter (less than 1000 cfu/g). This will enable us to help our customers be a safe as possible, whilst handling and cooking poultry.
All of our raw poultry contains safe handling information on packaging and cooking instructions are checked to ensure thorough cooking. For further information please visit our Real Food website:Food Safety in the Home
Our Performance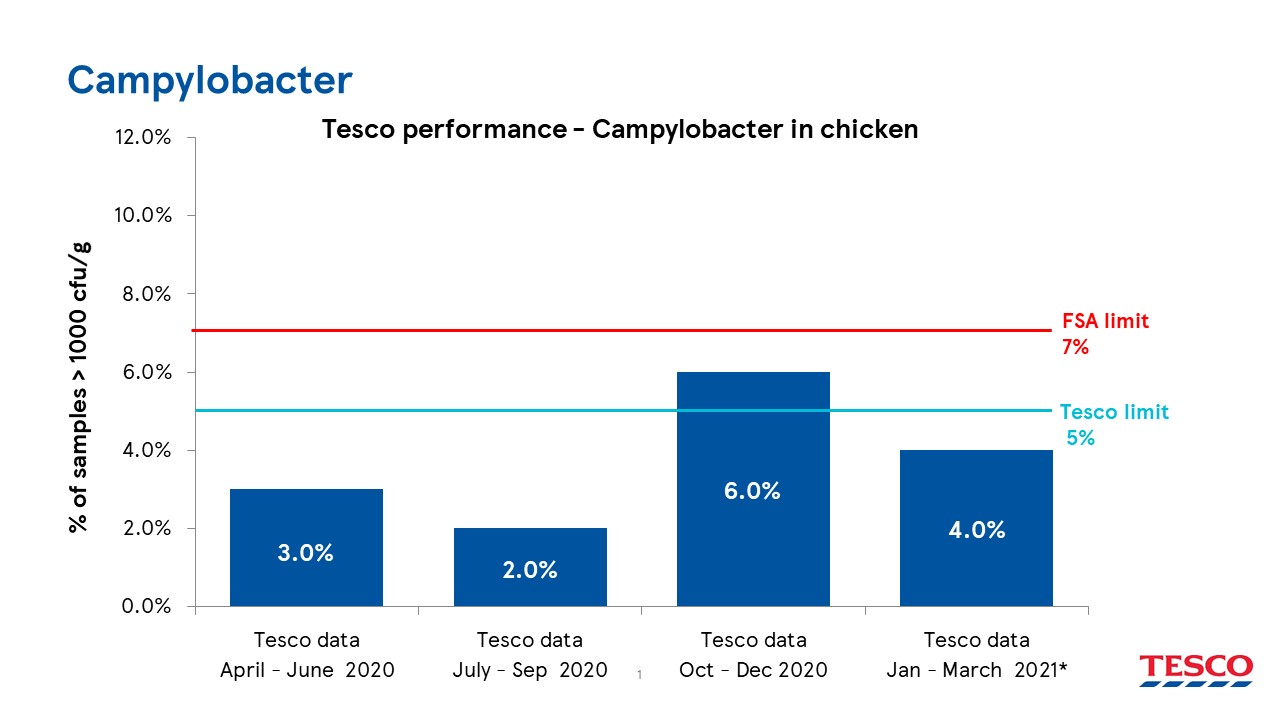 *Tesco data Jan -March 2021 represents a total of 300 samples