F&F sustainability
F&F sustainability
Great quality affordable fashion should be sustainable. At F&F, we source our products responsibly and ethically, helping to protect the workforce and communities in our supply chain and minimise our environmental impact.
One kilogram of cotton - equivalent to the weight of a shirt and pair of jeans - can take as much as 10,000–20,000 litres of water to produce.
If fashion continues on its current path, it could use more than 26% of the global carbon budget associated with a 2°C pathway by 2050.
Twenty per cent of industrial water pollution globally is attributable to the dyeing and treatment of textiles.
In 2012 we joined WRAP's Sustainable Clothing Action Plan (SCAP) to lead industry action on the fashion industry. Since then, we've achieved:
24%
reduction in F&F's carbon footprint (2020 vs. 2012)
35%
reduction in F&F's water footprint (2020 vs. 2012)
1.6%
reduction in waste across the whole product lifecycle (2020 vs. 2012)
Following on from the success of the SCAP 2020, we have become partners of WRAP's new Textiles 2030 commitment which aims to engage the majority of UK fashion and textiles organisations in collaborative climate action.
Saving water and energy
Along with 30 other UK brands and retailers we have pledged support to Textiles 2030 and committed to the following targets by 2030:
To reduce the aggregate greenhouse gas footprint of new products by 50%, sufficient to limit global warming to 1.5°C in line with the Paris Agreement on climate change and achieving Net Zero by 2050 at the latest3



To reduce the aggregate water footprint of new products sold by 30%4
Our approach to limiting harmful chemicals
Better chemical management and safer alternatives
Utilising supplier relationships to improve performance and transparency
Working with the industry and driving best practice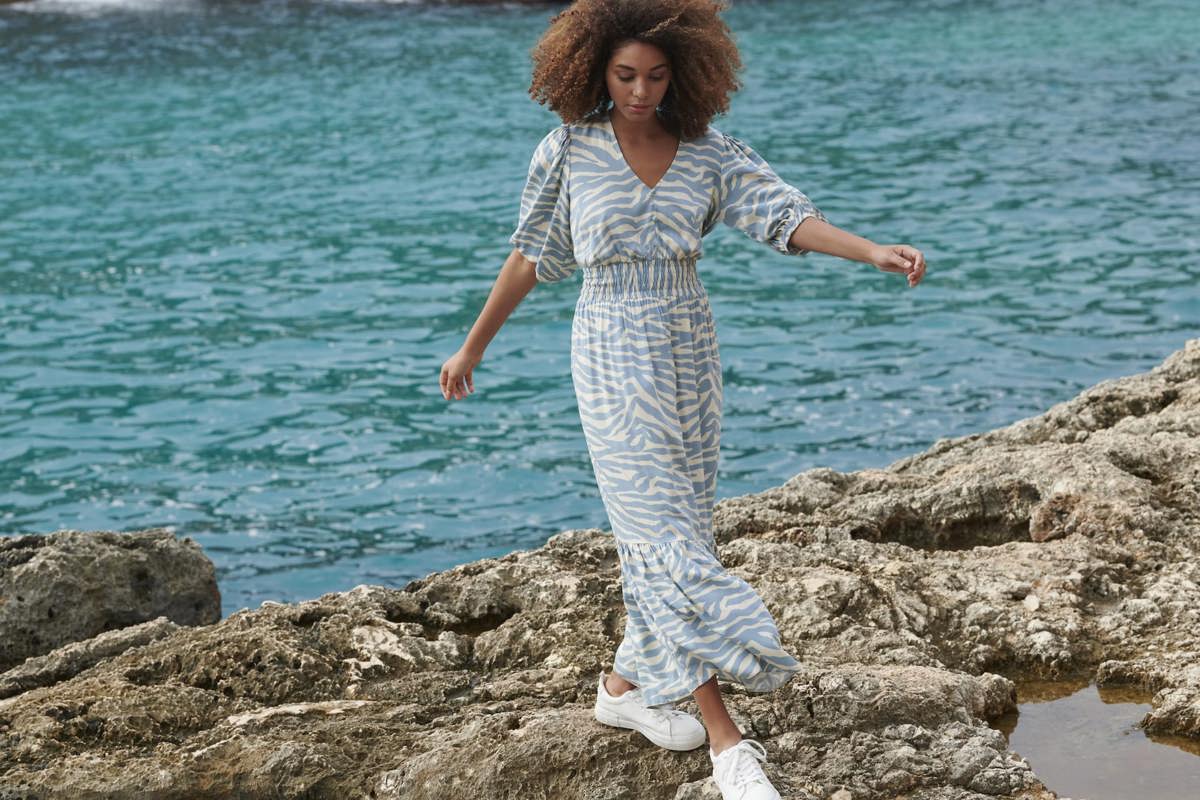 Restricted substances
In 2008, we established a Restricted Substances List, which sets out what levels of key chemicals are allowed. Effective chemical management helps to protect the people making garments and customers, and reduces the chemical impact of finished garments. We include chemicals used in manufacturing, which collectively form a restricted substances list for textiles, leather and footwear.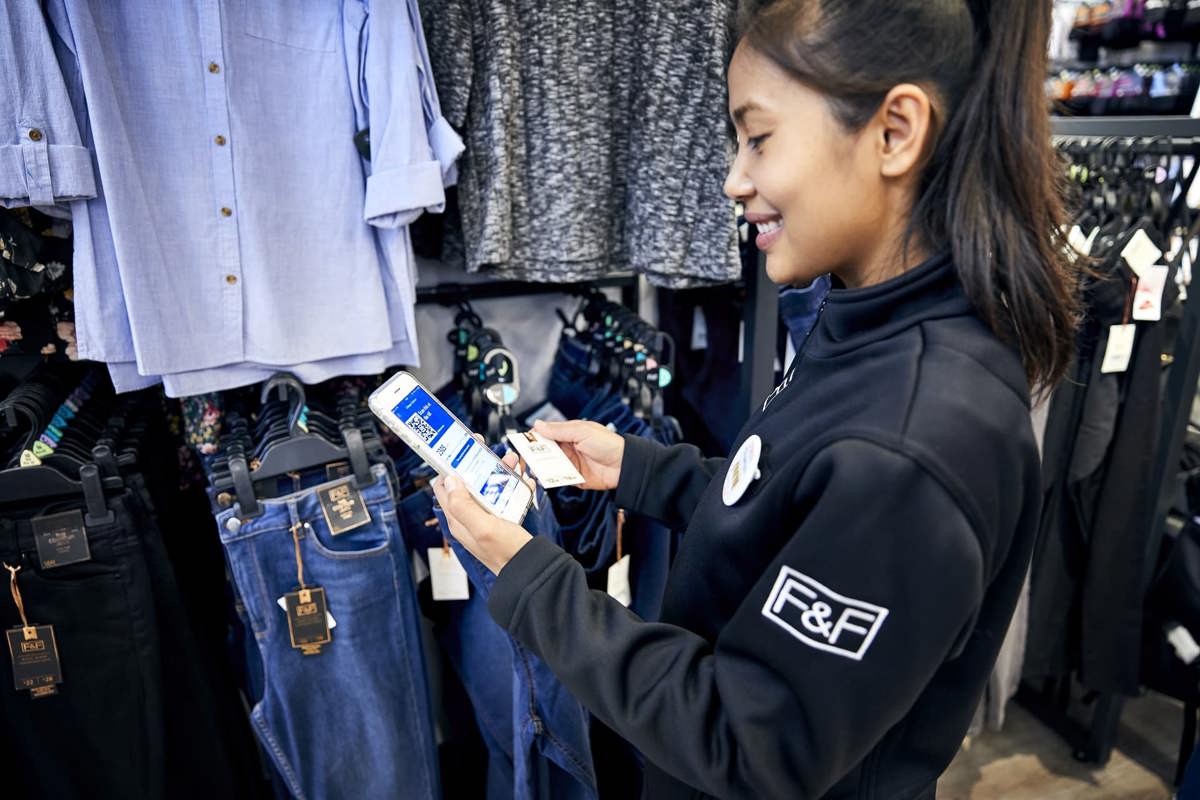 Supply chain capacity building
We support our suppliers to reduce the environmental impact of chemicals with training, workshops and online resources. We visit factories around the world to help improve standards and encourage our suppliers to adopt best practice processes.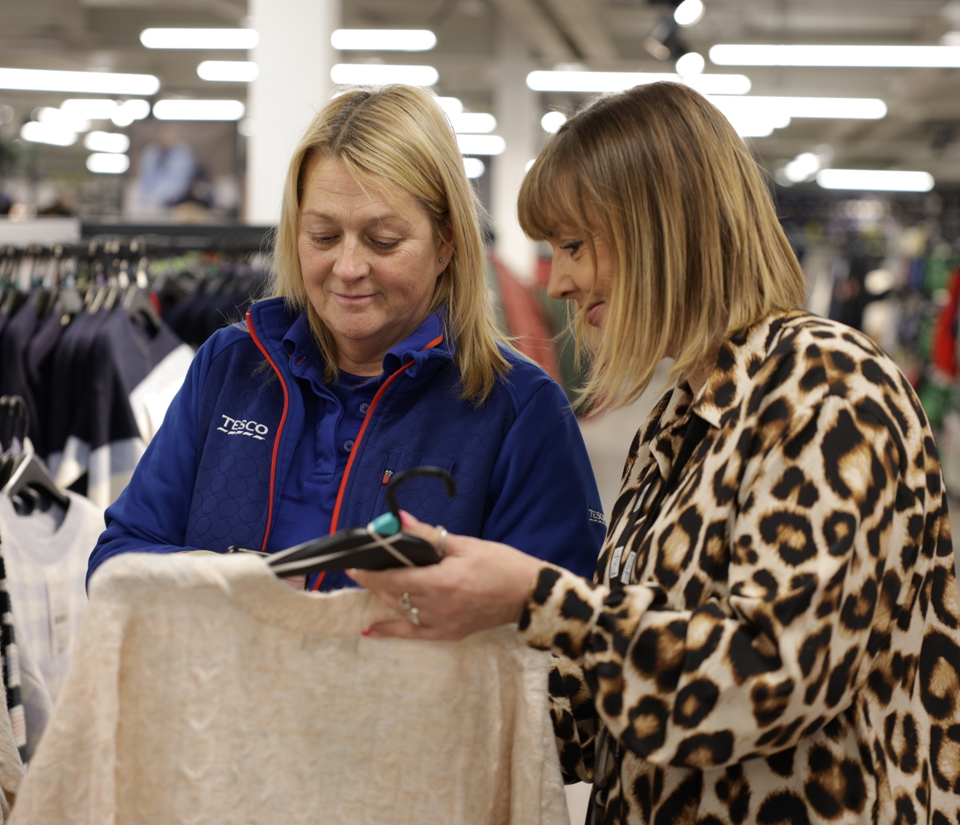 Industry collaboration
F&F is a signatory of the Zero Discharge of Hazardous Chemicals (ZDHC) Foundation, which supports cleaner and sustainable chemical management within the fashion industry. In June 2017 we made a commitment under the Greenpeace DETOX campaign. This includes increased transparency about the suppliers we use and their performance in phasing out the use of hazardous chemicals. We publish a Detox report annually and regularly update our factory list.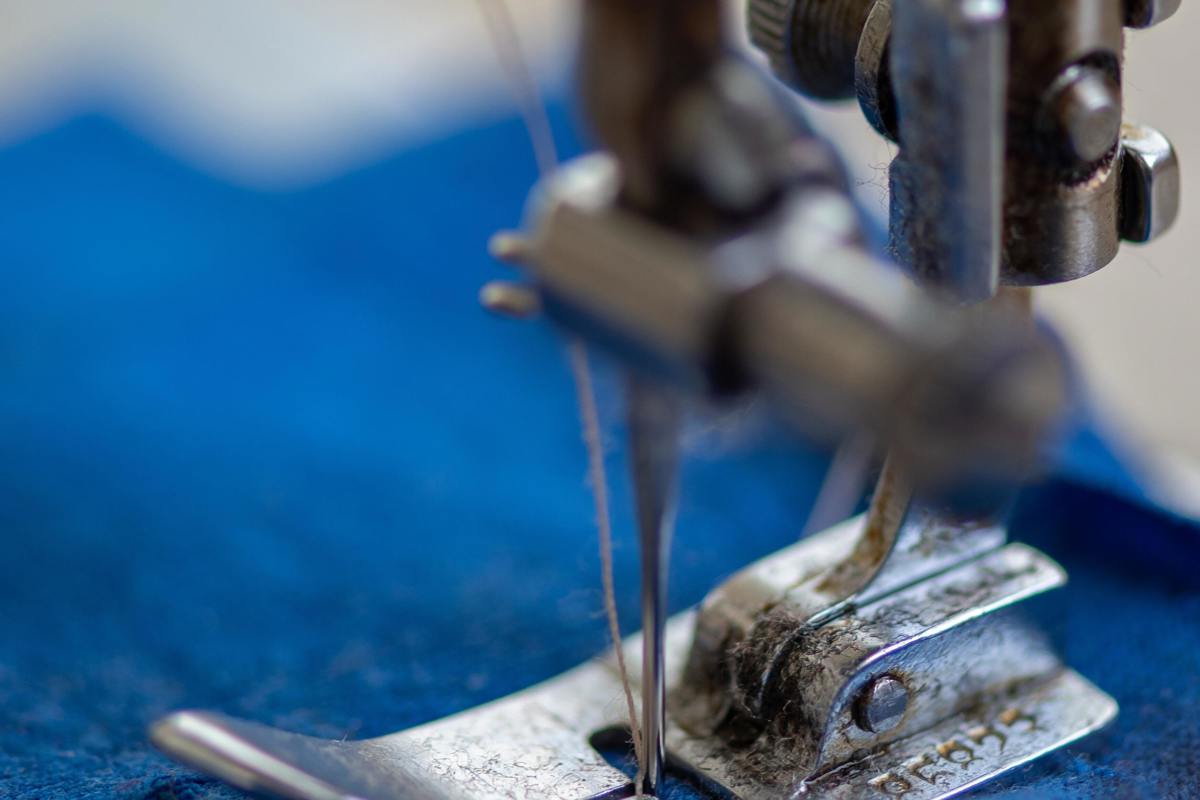 Reducing our impact
As members of the Sustainable Apparel Coalition, we complete the Higg Index survey annually. The results are helping to shape our F&F sustainability strategy and strengthen our environmental and human rights approach. We have started to implement the Facility Environmental Module with our textile and garments supplier sites, which enables us to collect and monitor environmental performance within our supply chain.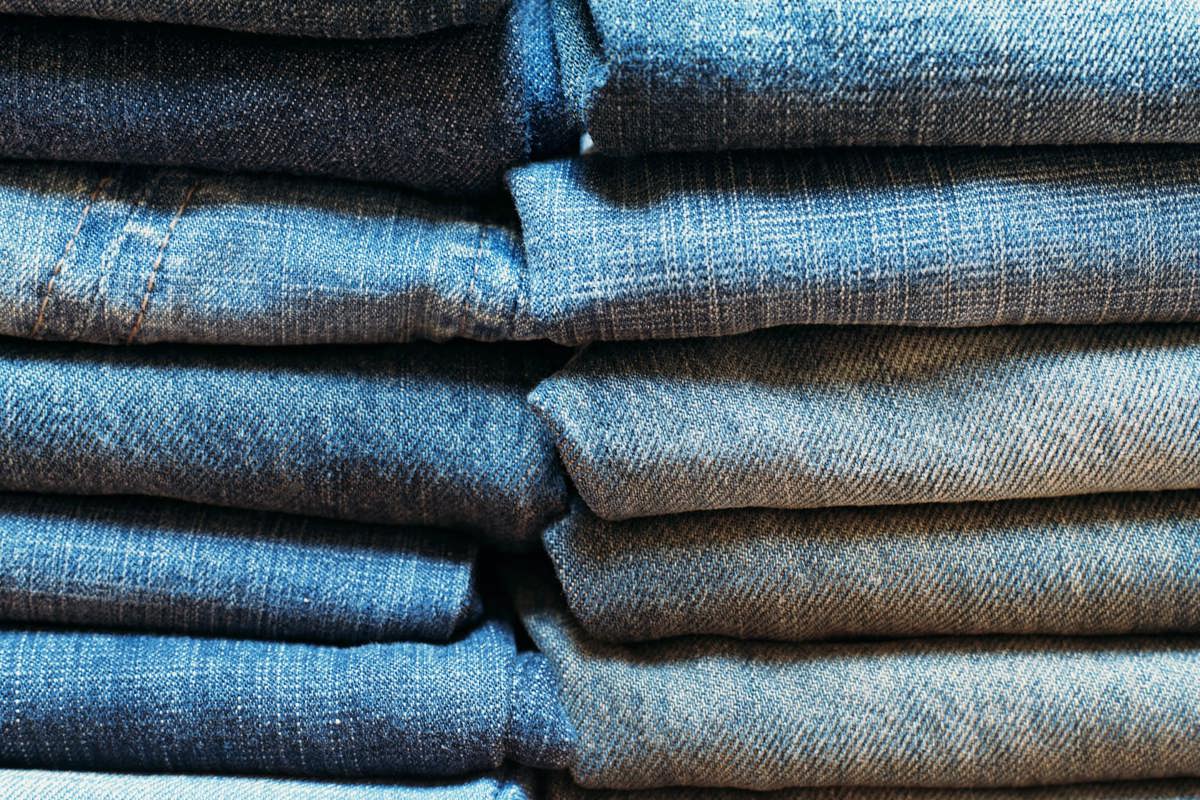 Banning sandblasting
Sandblasting is used on denim and other fabrics to create a fashionable worn or used look. The process, which involves firing sand, powder or other small particles at high speed on to the fabric, creates high levels of dust. Since 2010, we have banned sandblasting in the production of our garments and at sites where our garments are made.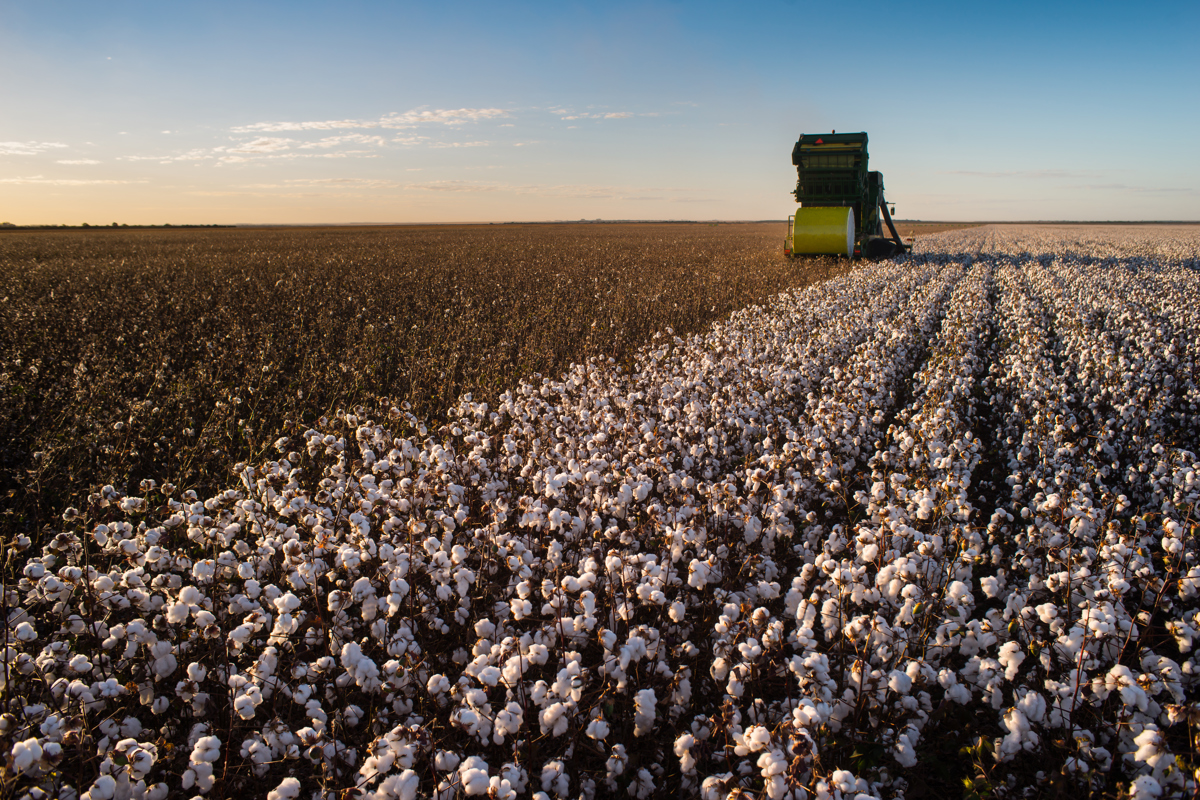 Cleaner textiles
We signed up to the Partnership for Cleaner Textiles Programme in Bangladesh. This multi-stakeholder group aims to establish world-class water, energy and chemical management practices. Between 2012-2017, recommended changes at 11 supplier textile mills saved 2.1 million cubic metres of water and 154,851 MWh of energy. More recently, another three mills implemented recommended changes, saving 566,541 cubic metres of water and 462,980 MWh of energy. In 2022, we will continue to add new groups of factories to this programme.
Recycling and takeback
To reduce the amount of clothing that gets sent to UK landfill, we're making it even easier for customers to dispose of unwanted clothing, using textile bins on our sites. Clothing and textile takeback is now available in almost 500 stores. Customers can donate clothing, shoes and home textiles of any brand or quality in collection units at the front of the store. Units also collect end-of-line stock and unsellable returns.
Working with SOEX UK and the Salvation Army Trading Company Limited to take back and recycle clothing. Last year, our customers recycled almost 18,000 tonnes of textiles and footwear at our sites.

Rewear
Items that can be worn again will be given a new life in a worldwide secondhand market.
Reuse
Items unsuitable for Rewear are converted into other products, such as cleaning cloths or mops.
Recycle
Last year, customers recycled 18,000 tonnes of textiles and footwear from all brands at more than 500 takeback locations. Any textiles that cannot be reused will be recycled into secondary raw materials and used to manufacture new textile fibres or insulation materials in other industries. 
Our recycling partners will pay the market rate* for clothing, shoes and textiles collected in Tesco stores and this is distributed evenly to Tesco's national charity partners – British Heart Foundation, Cancer Research UK and Diabetes UK. Find your nearest store. 
We recycle our clothes hangers in the UK (by using them again or having them converted into other products), preventing over 11,000 tonnes of plastic going to landfill.
*Market rate is based on the Let's Recycle mid-rate for textile bank collections which can be found here -www.letsrecycle.com/prices/textiles/textiles-prices-2022/ 
Making fabrics sustainable
100% of the fabrics we use to make our products with will be sourced responsibly and sustainably by 2030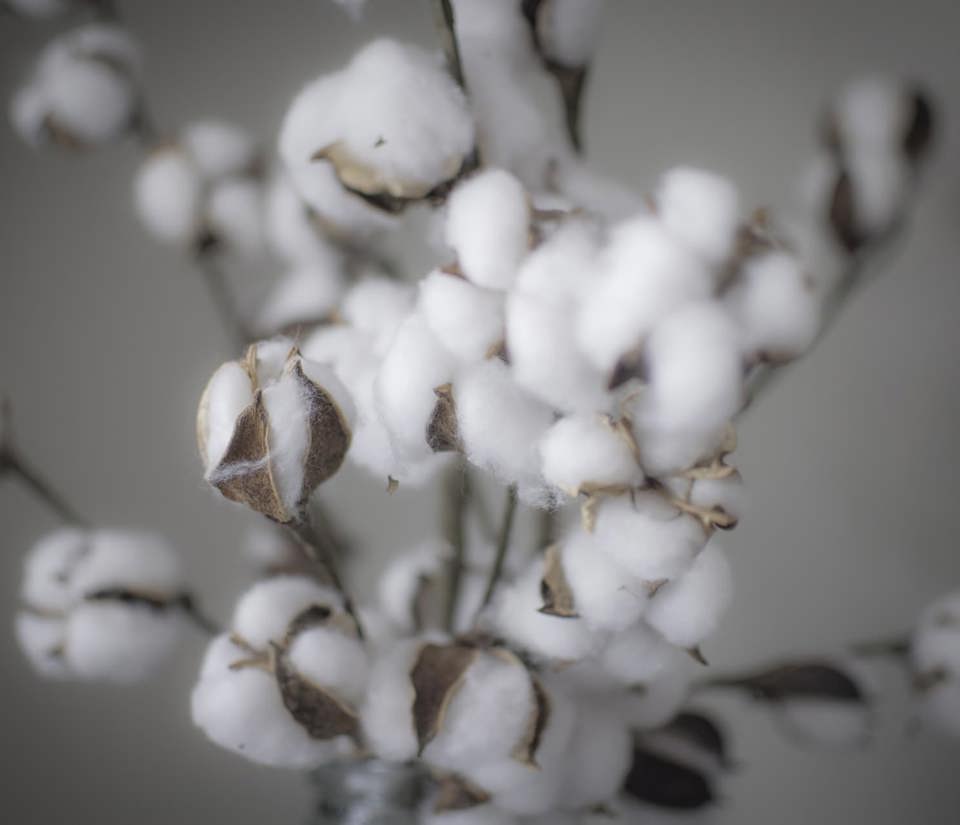 Cotton
Cotton is our biggest raw material. We've taken several steps to improve its sustainability:
We rank 13th out of 77 companies assessed in The Sustainable Cotton Ranking report.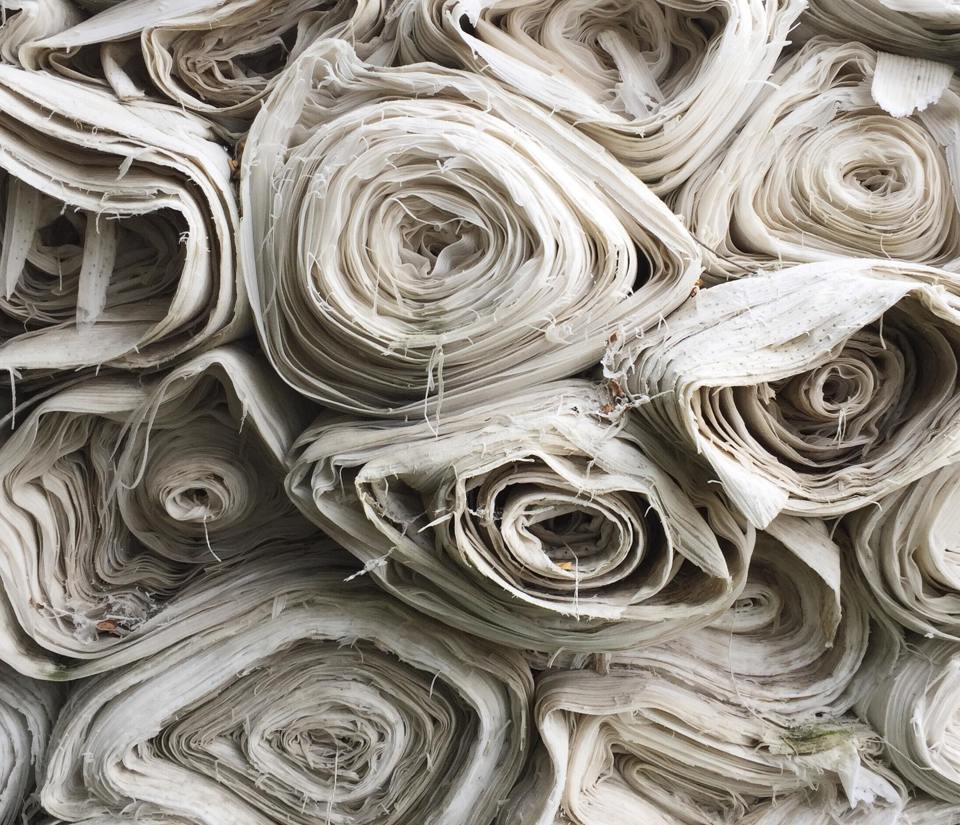 Man-made cellulosic fibres (MMCF)
Man-made cellulosic fibre is turned into fabrics including viscose and is mainly produced from wood pulp. Tesco supports a range of sustainable man-made cellulosic fibre (MMCF) initiatives:
We have signed the CanopyStyle initiative to end the use of endangered and ancient forests in the MMCF supply chain.
We have pledged our support to the Changing Market Foundation's Roadmap towards responsible viscose and modal manufacturing.
We helped develop the Textile Exchange MMCF Producer Transparency Questionnaire and Dashboard and expect our producers to publish their progress using it.
F&F is a signatory to ZDHC and requires our MMCF producers to adopt its best practices.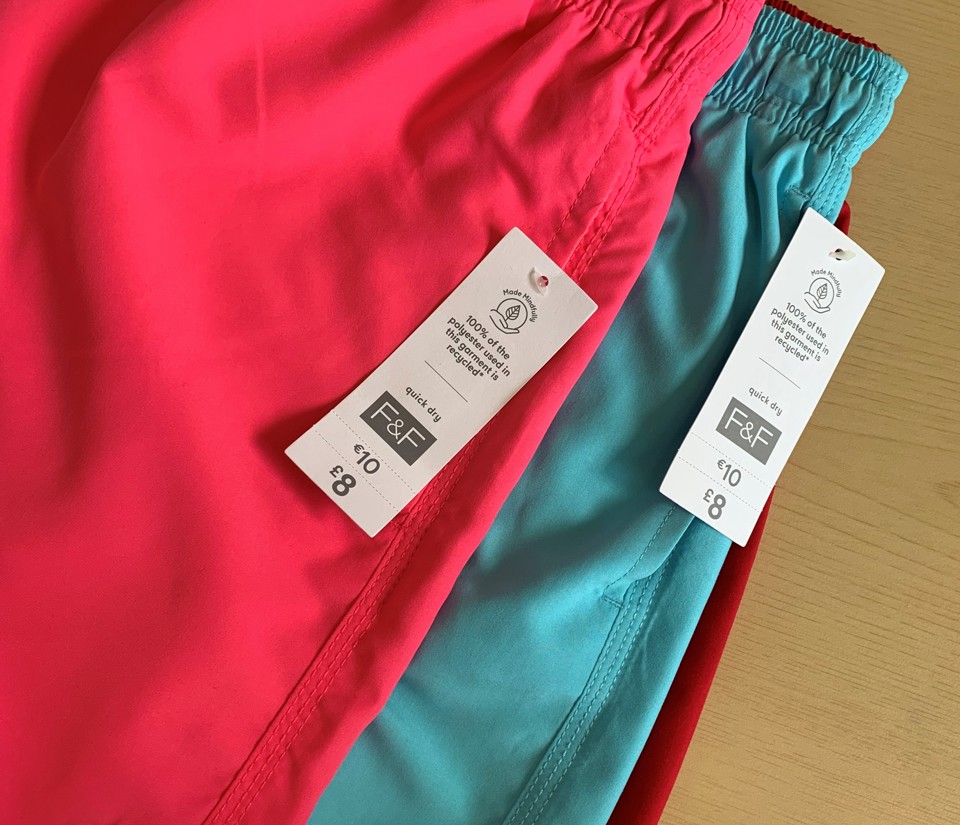 Recycled fibres
In 2021, we increased our use of recycled polyester, saving the equivalent of 98 million plastic bottles*.
In April 2021, we signed up to the 2025 Recycled Polyester Challenge and have committed to increasing our uptake of recycled polyester to 45% by 2025.
*based on a 20g plastic bottle weight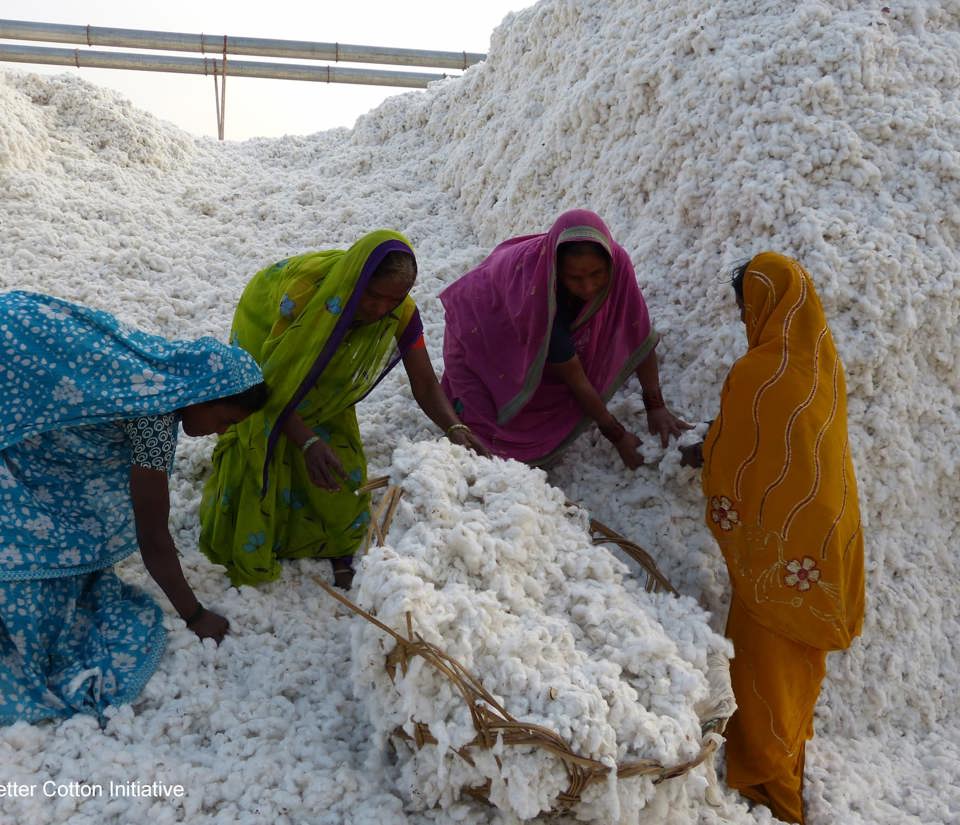 Human rights approach – clothing and general merchandise
We are founding members of the Ethical Trading Initiative and believe that human rights are fundamental to protecting people within our supply chain and across our business
1.https://wrap.org.uk/resources/report/valuing-our-clothes-cost-uk-fashion
2.https://ellenmacarthurfoundation.org/a-new-textiles-economy
3.The targets refer to the total quantity of products placed on the market each year in the UK by business signatories to Textiles 2030. The baseline year is 2019. The targets are an absolute reduction or equivalent in line with recommendations for Science Based Targets.
4.Following on from the success of the SCAP 2020, we have become partners of WRAP's new Textiles 2030 commitment which aims to engage the majority of UK fashion and textiles organisations in collaborative climate action.